Live in

Austin TX
It is no coincidence that our first live ACE conference after
two years is hosted in the Live Music Capital of the World.
Listed as one of the US's friendliest cities, Austin is also significant administrative, educational,
and cultural center. All these features make Austin the perfect place to converge, learn, and grow.
As we deep dive into the employee experience and our theme of belonging at ACE 2023, Austin is a
destination that embodies and embraces belonging. It might be the capital of the largest state in the U.S.,
but residents proudly boast, "Keep Austin Weird" as a nod to its lively and accepting personality.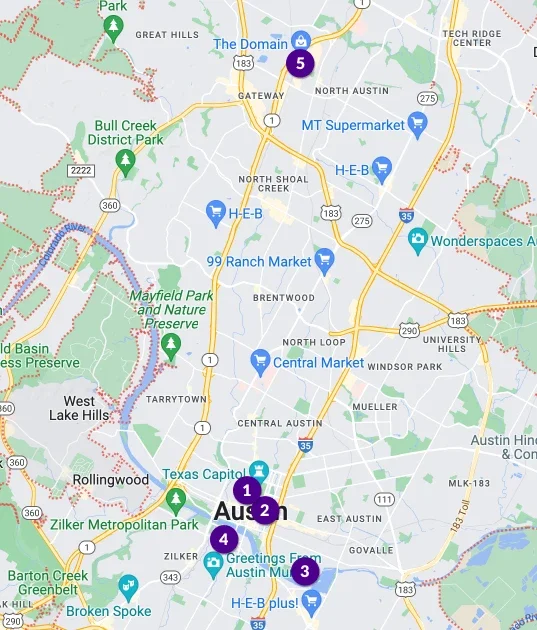 Top 5

Things to do in Austin

Austin is a multifaceted epicenter, but it has also managed to keep its small-town heart. Add a couple of leisure days before ACE 2023 to enjoy and explore this southern gem.

1. Visit the red-granite State Capitol, which was modeled after the iconic Capitol Building in Washington, D.C.
2. Revel in live music and libations on Sixth Street.
3. Hit the Hike-and-Bike Trail around Lady Bird Lake, a 10-mile, tree-lined city trail along the Colorado River.
4. Check out the food truck BBQ or Tex-Mex scene.
5. Shop till your drop (some cash) at The Domain shopping complex.