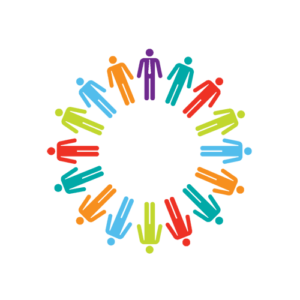 The best part about visiting small towns (like Napa or Martha's Vineyard) is the fact that they are small. Not all small towns are created equal, but the best ones have happy residents that choose to stay. These towns avoid the mainstream and attract visitors based on originality and personal feel that big cities can't compete against.
The same thing goes for small companies that have developed a unique culture, because it unites employees and inspires them beyond individual responsibilities. That's why employees, especially millennials, gravitate toward smaller companies and start-ups because of the "small-company feel" and chance to make an impact on culture.
The real challenge, culturally, impacts the bigger fish; the large corporations that have developed reputations of rigid process, little autonomy, and let's just say it: rules. Rules aren't all bad; something must create order out of chaos, but most large companies miss the mark when it comes to culture. With today's volatile economy and talent scarcity, you must break out every bell and whistle to recruit, retain, and inspire talent.
A unique culture that employees love is something your competitors can't steal. It's the environment created by corporate values, business objectives, and employee engagement, and it scales across your organization to align all your employees and keep communication fluid. If you set out to create a unique culture, your employees will reap the benefits felt at a small company while driving big-company results that keep you ahead of the curve.
Want the best of both worlds? Here are five tips to create a unique culture, the one thing your competitors can't steal:
Develop corporate values to align employees to business objectives and the bigger picture. Employees need to be inspired by something greater than themselves as individuals, so corporate values help them feel like they are part of something important and big.
Create a recognition program to reinforce corporate values and amplify the right behaviors to drive results. By consolidating recognition efforts with an online program, geographically dispersed employees feel more connected to the company. Recognition helps reinforce company culture—and not the other way around.
Reconsider traditional years of service programs that are not tied to employee engagement or business objectives. Employees should receive recognition or feedback at least once per week, but over 22 percent of employees report that it doesn't happen—so annual feedback doesn't cut it anymore. Create a positive culture of reinforced behaviors by introducing frequent feedback to complement the annual review.
Abolish the top-down hierarchy experienced at most corporations and encourage leaders to be more approachable. This will help facilitate communication and nudge employees to voice their opinions more often, knowing they want to be heard. Create lunch-and-learns or fireside chats between leaders and employees to discuss topics in an open environment. And solicit employee feedback—it will only make you better.
Let employees know their contributions matter. More than 70 percent of employees don't feel valued by their employer, so take this opportunity to introduce public recognition into your culture. Create monthly luncheons to recognize top performers and encourage leaders to recognize employees during team meetings.
The above five tips will help your company create its own unique culture; however, the possibilities are endless for company culture. There is no formula or set of rules to embed that "small-company feel" within your organization because culture happens organically.
Do you think having a unique company culture is essential? We want to hear from you. What makes your company culture unique? Feel free to share in a comment below.
/blog/wp-content/uploads/2015/06/engage_logo-300x1021-300x102.png
0
0
Tatiana Beale
/blog/wp-content/uploads/2015/06/engage_logo-300x1021-300x102.png
Tatiana Beale
2013-02-19 13:48:52
2015-05-26 12:34:44
5 tips to create the one thing your competitors can't steal