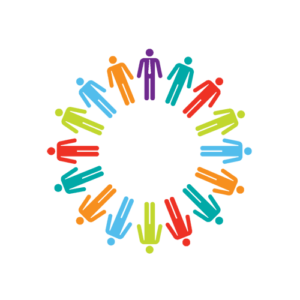 If you create the circumstances for employees to do their best, they will exceed expectations.
And that's what ArcelorMittal Dofasco (AMD) did to create a culture of Employee Success amidst a volatile economic downturn and major organizational change.
Dofasco has always been known as the place to work within its industry because of its agile and progressive HR department, which contributed to the company's success. However, when Dofasco merged with steel manufacturer ArcelorMittal, the company experienced challenges never faced before. The leadership team at AMD knew they had to untangle the web of chaos that had resulted from global economic events in 2008, so they assembled a team to identify areas that needed focus for improvement.
The team immediately executed an employee climate survey to gain clarity on the situation. One of the most prominent areas begging for improvement was performance management, and a notion of ineffective recognition shone through employees' feedback. From that point, the leadership team created employee focus groups to dig a little deeper. The result? Over 90 percent of focus group participants voted for a consolidated recognition program tied to business strategy.
In the past, AMD relied on unstructured recognition programs that did not align employees with the bigger picture. There were issues surrounding frequency, consistency and quality of recognitions received. Recognitions occurred at random, and as a direct result, the upstanding company culture took a hit.
More change was inevitable. The organization underwent significant changes as a result of the merger and economic crash. Instead of remaining in a reactive state, AMD took charge and pushed forward to implement a recognition program to drive Employee Success. But change is not easy. Key stakeholders at AMD were hesitant to jump on board right away, and according to webinar poll results, attendees agreed and realized the same hesitations. Change is disruptive, but is a catalyst for success if you can adapt and scale seamlessly.
Here are the five top barriers to change that were overcome by AMD, which apply to any enterprise business seeking to implement a recognition program and overcome change management:
Public recognition, with an online newsfeed visible to an entire organization, can result in misuse.
What if someone writes something inappropriate? AMD faced similar challenges when they implemented email and voicemail technology for employees. If you hire people you trust (and if you didn't, why did you hire them?), and provide education about what constitutes a proper recognition, they will have the common sense to avoid misuse.
Competition associated with recognition leader boards (a public display of top recognized employees in the company) could cause hard feelings.
Recognition instills a healthy amount of competition in organizations. Top performers are acknowledged, and sub-par performers are made aware of their performance compared to the top talent. This awareness and transparency helps employees identify the right behaviors to drive business results.
Recognizing people for doing their job isn't natural.
We recognize others for their performance every day, whether we realize it or not. We do it when we tip a server in a restaurant with superior service, or after a satisfactory hair salon experience, or to thank the barista for preparing our drink just the way we like it. Recognition should be a natural extension in the workplace because we do it all the time.
Leaders are too busy to recognize employees – and it's too much work.
If you have ten seconds to fill up your coffee cup or chat by the water cooler, then you have enough time to recognize. Creating a culture of Employee Success through recognition has one magic ticket: communication. Educate leaders upfront so they understand the benefits of the recognition program and what's in it for them to recognize.
Online recognition will replace face-to-face recognitions.
If you find that face-to-face recognitions help your company reduce turnover, improve measurable performance, improve employee engagement and ultimately increase quarterly financial results through actionable reporting, then look no further. However, an online recognition program provides seamless measurement, reporting and documentation that give massive, global organizations a real-time snapshot of employee performance and engagements. Face-to-face recognition is a natural occurrence, but can you measure it and scale it?
As a result of overcoming the obstacles stated above, AMD has over 80 percent employee program activation, which is phenomenal for an offline manufacturing company. AMD averages over 4,000 recognitions sent per month across the company's 5,000 employees. There have been over 30,000 recognitions sent since program launch, and the program continues to grow each day. These positive advances towards a culture of Employee Success resulted from major organizational change at the peak of an economic crisis. In your experience, what challenges have you come across with major organizational change? Could your organization benefit from an employee recognition program tied to business strategy? Leave a comment below and let us know your thoughts.
Learn More
Companies like AMD would not have seen the results listed above without all-star team work. Learn more about creating high-performing teams from the talent you already have and register for our next webinar, Making Star Teams out of Star Players, on February 13th, sponsored by Harvard Business Review.
/blog/wp-content/uploads/2015/06/engage_logo-300x1021-300x102.png
0
0
Tatiana Beale
/blog/wp-content/uploads/2015/06/engage_logo-300x1021-300x102.png
Tatiana Beale
2013-02-04 19:59:24
2016-03-23 12:50:25
No more drama: Overcome the obstacles to organizational change