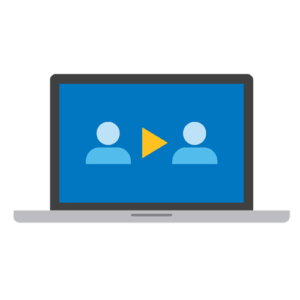 When it comes to implementing recognition programs that positively impact business results, although there are multiple decision makers, the most important work within the C-suite.  In order to get your recognition program off the ground, you must secure executive buy-in by communicating the business benefits in language your C-suite understands. How do you translate "employee engagement" to increased shareholder return and profitability? We've got the perfect place to start.
To gain insight on what senior management cares about when it comes to employee engagement, be sure to join us on March 27, 2013 at 10am PST/1pm EST for Achievers latest webinar, Achieving and Sustaining Executive Buy-In. You'll learn how the C-suite perspective differs from the typical HR point of view, the business case for recognition programs, and key strategies to obtain executive buy-in.
To provide you with some conversation starter tips prior to the webinar, here are the top five topics your CEO cares about when it comes to recognition programs:
Talent skills shortage is a top CEO concern.
According to a 2011 study by Lloyds of London, the top two business risks that CEOs worry about are customer retention and the talent and skills shortage. As you build a business case for recognition programs, this information should be top of mind as the talent war is expected to escalate.
The "youth quake" is here.
According to the US Census, by 2013, 47 percent of employees will be those born after 1977. They are also the ones less likely to be engaged and actively looking for new and interesting work. Recognition programs have proven to be a key tool to motivate the younger workforce because they require constant feedback to improve performance.
Change management is critical.
Building a culture of recognition drives powerful employee productivity and improved financial performance, but it is a marathon, not a sprint. Thoughtfully planning, socializing, and implementing a recognition program will draw results connected to business success—and C-level attention.
The power of real-time recognition is limitless.
Recognition has proven to be most effective when it's specific, meaningful, and timely. With mobile tools that are available, combined with a carefully executed communications strategy, recognition can be given to both offline and online employees on a 24/7 basis.
Engagement matters for business success.
Recognition drives engagement, and engagement drives business results. For example, the FORTUNE Best 100 Companies to Work For have a 10 percent annualized return compared to the general return of 3 percent for other companies over the same time period.
To learn more about achieving and sustaining executive buy-in for recognition programs, register for the webinar today!
/blog/wp-content/uploads/2015/06/engage_logo-300x1021-300x102.png
0
0
Tatiana Beale
/blog/wp-content/uploads/2015/06/engage_logo-300x1021-300x102.png
Tatiana Beale
2013-03-19 12:56:36
2013-08-02 22:16:25
[Webinar] How to secure executive buy-in for recognition programs