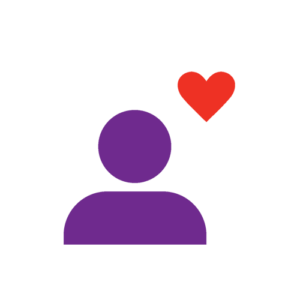 As Jean-Pascal Tricoire, president and CEO of Schneider Electric SA, said in an interview with PricewaterhouseCoopers, "People need a sense of purpose. Gross margins are not the stuff of which dreams are made. And even without going so far as to talk of dreams, you cannot inspire people to take action, create, or motivate without instilling a sense of purpose, especially when times are difficult."
It's a strong sentiment, one that resonates with countless employees and yet flies in the face of traditional business logic—after all, people work to get paid, right? So if the company does well, the employees do well. Shouldn't that be motivation enough?
Apparently not. Time and time again, research has proven that the most successful employees—the ones who stay in their jobs the longest and contribute most to the company's growth—are not necessarily the highest paid. They're not always the employees with the best retirement plans or the most impressive titles.  They're the happiest.
But be careful: There is a difference between engagement and morale, and plenty of programs have failed by focusing on the latter without regard to the former. For example, treating everyone on your staff to ice cream would surely improve morale for the afternoon. But that's about it. Consider, however, promising an ice cream social to your sales team as a reward for closing the big account they've been after. You get the same morale boost on ice cream day, but you also get the incentive to close the deal, the anticipation of the event, and the message that good work is noticed and rewarded. That's much likelier to translate to business results than the impromptu dessert, and for no additional cost.
Employee engagement has a huge effect on business success, but a poorly-executed program won't accomplish anything. If you CFO balks at the idea of implementing an employee engagement solution, he's probably picturing one of these failures. That's why it's important to let him know that your program will be cost-effective, tied to business results, measurable, and—most importantly—profitable. The National Business Research Institute estimates that each engaged employee saves their company 5 percent or more in costs they are responsible for controlling. SHRM believes that engaged employees perform 20 percent better and are 87 percent less likely to leave their organizations.[1] And if that's not enough, the disparity between the S&P 500 and Fortune's 100 Best Places to Work is enough to make a believer out of anyone.
Help your CFO understand that employee engagement isn't just good for morale; it's good for the bottom line. For more tips on approaching your C-Suite, check out our whitepaper Obtaining executive buy-in for your recognition and reward program. 
---
[1] "Leveraging Employee Engagement for Competitive Advantage: HR's Strategic Role." SHRM. Web. Apr. 29, 2013.
/blog/wp-content/uploads/2015/06/engage_logo-300x1021-300x102.png
0
0
Cari Turley
/blog/wp-content/uploads/2015/06/engage_logo-300x1021-300x102.png
Cari Turley
2013-04-30 13:49:59
2016-03-23 12:55:46
Does your CFO know the difference between engagement and morale?