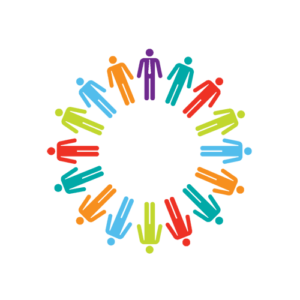 Guest Post by: Meghan M. Biro
Recruiting the best talent and culture can be a heartbreaking process. While there's nothing more exciting and fulfilling than finding the right person for a job, there are those times when – on paper or digital at least – the candidate seems a perfect fit, only to crash and burn within months of being hired. The tangible recruitment and training costs of these mis-hires can be high, and they also drain morale and energy from a team and company.
So what happened? How did "perfect" turn to "fiasco" so quickly? Studies have shown that a cultural mis-fit is the number one reason new hires leave a job, ranking even higher than skills. So we have got to start measuring candidates' cultural affinity with their company.
One reason cultural fit has gained so much currency of late is because cultural itself has come to define many companies. Think of Google, Zappos, and Apple, to name just three popular brands – there are countless others who fit into this category. These are companies that live and breathe their distinctive, collaborative, hardworking yet casual cultures. Someone who only thrives in a button-down, conservative culture simply won't be happy at these companies or thousands of others like them. A culture in the final analysis is about building unity, trust and identity – all key drivers of success.
So, how do you assess cultural fit? Here are five ways:
1 – Take a cultural inventory. Believe it or not, some recruiters and HR leaders can't define their company's culture in a succinct and meaningful way. You have to know yourself before you can know what to look for in a candidate. So take a detailed cultural inventory. Write a one page and then a one paragraph description of your company's culture. Include both the nuts and bolts like vacations, employee recognition, travel, schedules, etc. , and the intangibles like attitude and energy. Get out into other departments to see how the culture plays out day-to-day, how it's lived and breathed.
2 – Solicit referrals. Referrals are gold. If you have a high performing employee who recommends a friend or acquaintance for a job, you're halfway home. Because the employee lives the culture, he or she instinctively knows who will fit and who won't. Don't focus on skills when asking for referrals, focus on fit. Skills can be learned, attitude can't.
3 – Offer a test drive. Realistic job previews are programs that allow candidates to experience what it would be like to work in your company, and they often focus on culture. Starbucks is just one company that utilizes this tool — it can't be easy making lattes all day, but Starbucks' baristas are remarkable cheerful and competent. Job previewing allows candidates to opt-out of the process if they feel uncomfortable with your culture.
4 – Ask the right questions. Traditionally, skills have been at the top of HR question list. Give culture at least equal billing. Explain your culture directly and honestly, and ask candidates how they feel about it. Remember, potential hires are nervous, stressed and trying to make a good impression. Go beyond their desire to provide the "right" answer. Put them at ease and try and get a real sense of their attitude, mindset and adaptability. Remember, someone doesn't have to match your culture perfectly at the get-go. If they're positive, flexible and open-minded, they can adapt and flourish.
5 – Go social. I saved what may be the best for last. Social networks are an amazing HR tool. By maintaining an active and honest presence on social networks, a company's culture in effect goes public, allowing potential hires to self-select. And you can learn an awful lot about a candidate – including communication skills, attitude, sense of humor, innovative ideas –by the way he or she engages on these sites.
I love HR because often we are the holders of this culture. I consider recruiters, at heart, the best matchmakers in the world of work. Nothing makes recruiters happier than to bring together a talented person and a cool company. If their cultural mindsets clash, however, divorce is inevitable. Take these steps and you're on the path to a match that is enduring. Recruit to retain your talent.
Meghan M. Biro is a globally-recognized leader, talent management and career strategist, and social community catalyst. As founder and CEO of TalentCulture Consulting Group, she has worked with hundreds of companies, from early-stage ventures to global brands like Microsoft and Google, helping them recruit and empower stellar talent. Follow Meghan on Twitter at @MeghanMBiro and follow TalentCulture @TalentCulture or visit the TalentCulture blog. 
/blog/wp-content/uploads/2015/06/engage_logo-300x1021-300x102.png
0
0
Achievers
/blog/wp-content/uploads/2015/06/engage_logo-300x1021-300x102.png
Achievers
2013-07-19 23:33:38
2013-08-20 22:26:20
5 ways to assess workplace culture fit