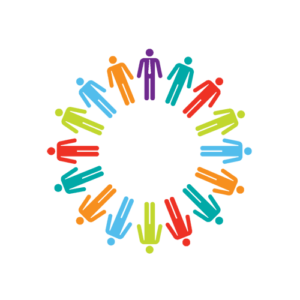 The San Francisco Bay Area takes office culture seriously, with office chefs, baristas, masseuses and kegs spreading far beyond the Google campus. The Bold Italic and General Assembly cohosted a panel with leading culture creators from eBay, Airbnb, Square, Whisk, and Coalesse to discuss how to create effective office culture in this competitive environment.
The lively discussion centered around these increasingly ubiquitous perks and their real impact on engagement and productivity in the workplace. In all, the panelists agreed with moderator Josh Levine, brand strategist and principal at Great Monday: "It's not that you love your job. It's that you have the opportunity to."
So how can we effectively adopt these processes and give our employees the greatest opportunity to love their jobs? By creating office culture deliberately, starting with a central purpose, and adapting from there.
An effective office culture, according to Maggie Spicer, founder of Whisk, "is the glue that holds an organization together and provides the springboard to do more."
Defining good culture
When asked to define office culture, the panelists focused on the people you build your company with. Bob Arko, VP, creative director at Coalesse defined it as "an outcome: the net result of the people you choose to hire."
But if office culture is the people, how they work together, and how they talk about where they work, that presents a challenge to companies working to create a desirable and positive culture. An environment created by people is much more difficult to craft than one created by office furniture. So how is it done? The panelists recommended creating policies that respect your employees and assume they want to work, instead of the opposite.
Culture should be the result of employee input. Communication with employees and responsive programs allow the both the workforce and employers to gain the most benefit. When employees are owners of the company and its programs, office benefits will serve their needs and inspire employees to work harder and stay with the company longer.
Aligning to purpose
Moderator Josh Levine started the discussion by reading a tweet from the Twitter handle Entitled Tech Worker:
i hate when our in-house barista gets sick. why don't startups solve THAT problem? #reallyneedinglattes #employeesforthecureforthebarista

— Entitled Tech Worker (@techemployee) July 12, 2013
While the account is parody, the inspiration could have come from an employee at panelist company Square, where the company has an in-house barista. But Lindsay Wolff-Logsdon, Square's people strategy and operations manager, defended the company practice with an important distinction that ran throughout the discussion. Perks need to align to purpose to be effective. Square does not employ a barista because its employees like coffee. Square is conducting product testing.
Coffee shops are a huge market for payment company Square. Bringing that customer in house allows the typical user to test product updates daily, even before they go live. Similarly, Airbnb offers employees Airbnb credit, which allows them to participate in a company mission geared toward travel, and also provides a deeper understanding of the product.
On-site perks or exceptional benefit packages can be a differentiator in a competitive market, but they are a financial drain if they are not tied to a larger company purpose. As panelist Dave O'Neill, Ground Control Lead at Airbnb put it, "If anyone comes to work for you because you have a barista, you have a larger problem."
Fixing a broken culture
As the last question of the night, the panelists were asked "How do you fix a broken culture?" Wolff-Logsdon quickly answered, "Don't throw perks at it!"
JD Norton, global manager, social innovation/employee engagement at eBay, had a unique perspective on the issue. A long-time employee of eBay, Norton had a critical role in rebuilding the culture at the occasionally rocky tech company. He said eBay became an awkward 17-year-old with no idea what to do after high school. Faced with business and cultural uncertainty, the company had to rebuild. It took several years, but it started with identifying purpose as a company, communicating effectively with the employees, and building two-way trust with the team.
As the panelists described differences between an effective and productive office culture and a broken one, it was clear perks themselves are not the answer. Massages, catered meals, gym memberships, and even that office keg can create an unsustainable culture if not created with a plan and vision in mind.
Norton advised to think of fitness as a measurement. Fitness is a long term, incremental goal, not the result of a fad. Similarly, effective office culture must be built on a larger driving vision.
In the end, as O'Neill said, "Passion is the best perk."
/blog/wp-content/uploads/2015/06/engage_logo-300x1021-300x102.png
0
0
Elyssa Thome
/blog/wp-content/uploads/2015/06/engage_logo-300x1021-300x102.png
Elyssa Thome
2013-07-26 15:59:04
2013-08-15 17:13:06
Purpose over perks: SF panel takes on office culture