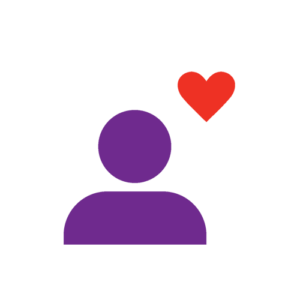 We are most engaged in our jobs while they are shiny and new, according to Gallup. More than half of workers classify themselves as engaged in the first six months of a job. After the first six months, the results dip significantly and stay fairly stable even beyond the ten year mark.
With this information in hand, take advantage of the onboarding honeymoon window to set up your employees for continued success. Work to keep your team engaged for the long-haul and prevent them from losing that loving feeling. Bottle that new employee enthusiasm and expand it out to the wider organization.
Excitement about the company
Hopefully, your first impression of a new employer is a positive one, full of exciting market opportunity and career-page sales pitches. It may take at least six months for the gloss to fade and the everyday frustrations of business to wear down an initially optimistic outlook. But that doesn't need to be the case.
To start, build an effective an honest careers page and interview cycle. The optimism will fade much more quickly if an employee feels she was tricked during the hiring process. Continue the optimism for years to come with transparency, clear purpose, and alignment to company values.
Support and guidance
In a brand new position, you have a window to ask any question to anyone without fear. As an employer, encourage these questions but be sure to make information readily available and provide guidance on where to find answers. Also, connecting new employees with someone outside of their department allows a structure that can provide answers about culture that may be awkward to address within a team.
Keep this going beyond the six month mark by creating a central repository for knowledge, instituting interdepartmental presentations, and encouraging an open and welcoming environment. Building connections is key to long-term success. You don't need to have a best friend at work, but you do need to have someone to bounce ideas off and provide guidance throughout your tenure in a company.
Opportunity for growth
One of the most exciting parts of a new job is the opportunity to learn new things and acquire new skills. Starting from a blank slate leaves a lot of room for growth, but it shouldn't stop at six months. Work with employees to consistently build new skills and work toward stretch goals. By implementing a policy of continuous improvement, your company will reap more benefits, and your employees will continue to feel like they are new on the job.
Embrace the fresh eyes and positive attitude of new hires and harness that energy for positive organizational change. For more tips to keep your employees engaged, download the 2013 Guide to Recognition here.
/blog/wp-content/uploads/2015/06/engage_logo-300x1021-300x102.png
0
0
Elyssa Thome
/blog/wp-content/uploads/2015/06/engage_logo-300x1021-300x102.png
Elyssa Thome
2013-08-21 18:09:00
2013-08-21 23:13:48
Don't lose that loving feeling. Engage employees beyond the honeymoon.