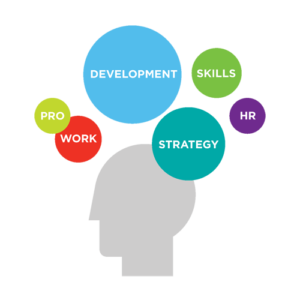 Guest post by: Janine Truitt
When it comes to performance management, it can be a daunting task to keep your employees on task with the company's goals year-round. It is especially difficult when most performance conversations happen once a year. Sporadic performance conversations coupled with other organizational complexities make team and individual engagement in company goals a challenge for leaders. Part of managing staff requires that you can motivate them to achieve deliverables that contribute towards the bottom-line.
For the employee, her daily quest to merely get the work done does not always translate to a moment of clarity to consider the reasons why she is doing the work she is doing. When employees are treated like a machine, whereby they are expected to continuously output without validation of how or what they are doing, it can negatively affect how they feel about the work. This disconnect can lead to a decrease in productivity, lack of engagement, and poor morale.
The way leaders can keep employees on task is through clear, consistent and regular communication. Employees should be communicated with regularly in an effort to keep everyone on the same page. There should be multiple mediums by which the communication takes place. You can start with a scheduled meeting that allows you to address individual progress and areas of concern. There should also be team meetings that allow for an overall view of how the team is doing in terms of assisting the company in reaching their goals. The individual and team meetings provide the employee with a holistic view of how they are performing.
In addition, there should be some sort of correspondence, whether it is an e-mail, newsletter, or company SharePoint page, that shares news of milestones and goals achieved so employees don't think they are working in vain. Bring your employees along as you achieve success. It creates excitement and pride for the work environment.
Employees like to connect the dots when it comes to performance. They need to understand how their individual contributions connect to the overall vision. If leaders never connect the dots and employees are constantly working feverishly and blindly- the company's goals will never be top of their minds. There's nothing wrong with focusing on results, but successful leaders know that they have to communicate the impact of performance.
When employees know they are making an impact, it elevates their sense of worth to the organization. Impact provides purpose and when employees have a purpose in the work they do; they are likely to be tuned into what the company is trying to achieve.  When purpose and impact are factored into how you manage their performance, you will begin to see the greater engagement as well as increased retention and execution of company goals.
You shouldn't have to sell your employees on why the company's goals are important. You simply need to regularly communicate the company's vision and goals, support each employee in their role, and provide the context of purpose and impact so they will be inherently motivated to meet and exceed the goals you set.
Janine Truitt's career spans eight years in HR and recruitment. She holds a B.A. in Psychology from Hofstra University and five advanced human resources certifications from Cornell University's School of Industrial and Labor Relations. Her HR travels have taken her through the world of pharmaceuticals, health care, staffing and now science R&D. It is through the trials and tribulations of her career travels and her passion for HR that she created Talent Think Innovations, LLC in January 2013. Her aim is to move the discipline of HR from being transactional and compliance-ridden to a discipline that is a catalyst for innovative and smart cultures. Connect with Janine onTwitter, on LinkedIn, and on Google+.
/blog/wp-content/uploads/2015/06/engage_logo-300x1021-300x102.png
0
0
Achievers
/blog/wp-content/uploads/2015/06/engage_logo-300x1021-300x102.png
Achievers
2013-09-09 09:00:50
2013-09-17 21:09:46
Keeping your employees' vision aligned with the company's vision