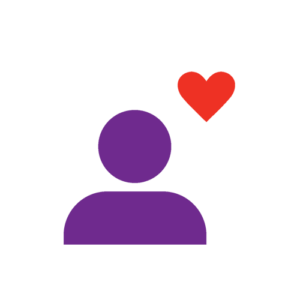 Faced with an increasingly competitive and ever-changing environment, top employers have figured it out: their employees are the key to their success. However, as the economy stabilizes and Millennials become a larger part of the workforce, what employers must do to attract, retain, and inspire their employees is facing an overhaul as well. Research reports that Millennials boast an average tenure of just over one year with a company, far less than the national standard of 4.4 years, and as employees feel more power in the hiring process and less employer-loyal than ever, keeping top talent on board is critical to maintaining a competitive edge.
A recent Forbes article highlighted the "5 Must-Have Qualities of the Modern Company," including supporting flexible work, operating like a small company, prioritizing want versus need, focusing on the voice of the employees (and customers), and adapting to change. Through these recommendations, an important theme emerges – a focus on making the workplace more conducive to the employee experience, rather than enforcing a top-down hierarchy that relies on employer-promoted policies that discount team members and their opinions. The workplace is rapidly changing, and organizations that prioritize their employees' demands appear to be better poised to attract and retain today's top talent.
So how can you make your company more employee-centric and motivate your team to stay? Here are a few of the best practices that are allowing modern companies to survive – and thrive.
1. Promote balance through flexible work
Like Forbes author Jacob Morgan articulates, supporting a work-life balance is paramount in hiring and keeping young employees, who see more and more companies offering flexible work schedules, constant mobility capabilities, and even unlimited paid time off. Millennials and Gen X'ers, who are notoriously well-connected through technology, are likely to keep this workplace "perk" on the top of their lists when shopping for a desirable workplace, and unlikely to put up with seemingly arbitrary work hour rules.
2. Empower their careers
Young employees these days rank career advancement as one of their top three important factors when looking for a new employer, along with challenging work and salary. Focusing on providing career paths, mentoring opportunities, and transparency will all go a long way in keeping young employees motivated, as they picture themselves continuing to make a difference within your company.
 3. Build a culture of recognition
Young employees want to feel valued by their organizations, knowing that their contributions matter and that their voices that are being heard. Encouraging peer-to-peer, as well as manager-to-peer recognition, ideally in a highly visible forum, is becoming a necessary aspect of any "desirable" workplace. That's because recognition reinforces key behaviors that drive business success, offering a chance for constant feedback that Millennials crave.
Creating an environment where employees come first is paramount to keeping with the fragmented, increasingly social marketplace for top talent.
/blog/wp-content/uploads/2015/06/engage_logo-300x1021-300x102.png
0
0
Catie Farrow
/blog/wp-content/uploads/2015/06/engage_logo-300x1021-300x102.png
Catie Farrow
2013-11-04 23:14:43
2016-03-18 14:50:17
Forbes commentary: Three best practices for creating an employee-centric workplace