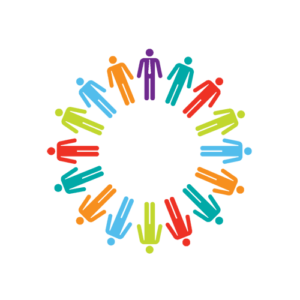 Last week, Gartner Research Director Yvette Cameron revealed the latest research into a new generation of technologies that have begun to reshape the traditional approach to employee engagement. This research builds on the changing workplace – one that's younger, more social, and less employer-loyal than ever before – and illustrates a growing necessity for maximizing Employee Success™, which impacts the bottom line by improving productivity, quality, sales, innovation, retention, and advocacy. Further, the path to inspiring today's employees is also changing, and companies that fail to tap into their intrinsic motivations are likely to fall behind the curve.
In case you missed it, here are the five key takeaways from last week's webinar, Beyond Employee Engagement: How Employee Success Drives Business Success:
1.     We're not changing behaviors we know we should.
Myriad surveys and research findings have shown the cost of failing to engage employees: Gallup has announced that $500 billion is lost annually as a cost of disengagement in the U.S., and predicts a 240 percent boost in performance-related business outcomes due to engagement. Yet, HR departments across the country still stick with traditional motivational approacheslike the annual performance review, which is neither constructive nor telling of an employee's true, year-round performance.
2.      Employee Success leads to business success.
 Employee engagement isn't just good for the employee's happiness – it's good for the company. When employees are engaged in their work, they're likely to be more productive, stay with the company longer, and become a public advocate for the brand. That makes customers feel more engaged with the brand and more loyal, which drives business outcomes like profitability, revenues, and brand strength.
 3.     Employee Success technology works best when it's all about the employees.
Employees are people, too, and they operate in a certain way: basic needs must be met before they can begin to grow. Fulfilling employees' basic needs, like fair pay and benefits, is just the first step of the ladder on the way to success. In order to inspire employees beyond the basics, the best Employee Success program will keep in mind their changing needs, like feedback, appreciation, and recognition; trust and respect; clear corporate values; and work-life flexibility.
 4.     Social rewards and recognition technologies can impact, or even replace, the entire talent management process.
In addition to replacing traditional incentive programs, social feedback, recognition, and rewards have the power to replace all aspects of the talent management process by providing a basis for company culture and the ability to collect and analyze talent data for HR use. These changes align with those new workplace factors, like constant and clear feedback, that employees demand. For example, employee referrals can augment the talent acquisition piece of the process, and a personalized motivation program can enhance total rewards.
5.     Plan for social technology implementation by taking a look at company culture.
Social rewards and recognition technologies have the ability to inspire and motivate employees, but they also have to align with your unique company mission and talentbase. Leaders should be prepared to live the values put forth by a social program on a daily basis, like clear communication, transparency, and humility. Culture change needs to be implemented, too, adhering to a more horizontal workplace, rather than the traditional top-down hierarchy.
If you missed last week's webinar, you may be missing out on social technology best practices that have the potential to drive your company forward. But don't worry–we put a recording up on our site so you still have the chance to learn more about the changing workforce. Check out Beyond Employee Engagement: How Employee Success Drives Business Success today.
/blog/wp-content/uploads/2015/06/engage_logo-300x1021-300x102.png
0
0
Catie Farrow
/blog/wp-content/uploads/2015/06/engage_logo-300x1021-300x102.png
Catie Farrow
2013-11-13 01:11:49
2013-11-13 01:11:49
Gartner reveals 5 key insights into employee engagement and the changing workplace