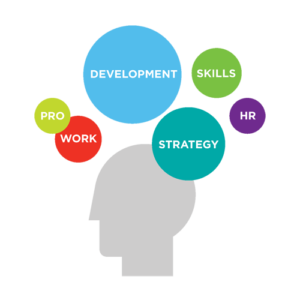 By now, you've perfected your employee engagement strategy, right? Even if your team is highly engaged, few organizations understand why engagement is integral to business success or how to leverage engagement to drive better results. According to Aberdeen Group's research brief, The Age of Employee Engagement, only 23 percent of organizations have a formal employee engagement strategy in place. This means the negative impacts of poor engagement are plaguing most organizations today, including loss of productivity and low retention.
In order to make a positive impact on engagement starting today, you must focus on what's really important.
The research brief uncovered four key elements of engagement, according to survey responses received from best-in-class organizations. If you're looking for ways to strengthen your engagement strategy, start with these elements:
Employee recognition: Recognition is important to business success because it helps reinforce the right employee behaviors to move the needle. When employees feel like their work is appreciated, they are more motivated and likely to repeat that behavior again.
Cultural values: You're likely to improve engagement if you align business strategies with company cultural values. According to Aberdeen, organizations that are able to clearly define their values are more likely to reinforce those values through engagement.
Interaction with direct manager: Employees do not leave companies—they leave their managers. According to Gallup, 64 percent of working Americans quit because they do not feel appreciated. When managers are held accountable for improving engagement, they are more likely to link these strategies to performance.
Work / life balance: Providing a work / life balance shows your employees you appreciate their hard work and can help strengthen the relationship between your company and them. It's important that your employees know their results are what matters—not sitting at a desk from 9 to 5.
As far as engagement goes, this is just the tip of the iceberg. To fully leverage engagement, you must connect it to business performance, which requires considerable effort and top management focus. Learn how your organization can impact performance with employee engagement by downloading this report from Harvard Business Review Analytic Services: The impact of employee engagement on performance.
/blog/wp-content/uploads/2015/06/engage_logo-300x1021-300x102.png
0
0
Tatiana Beale
/blog/wp-content/uploads/2015/06/engage_logo-300x1021-300x102.png
Tatiana Beale
2013-12-18 21:56:09
2013-12-18 21:56:09
The age of employee engagement--four key elements to consider