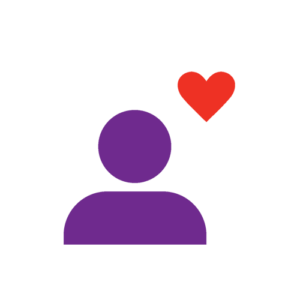 In response to the cringe-worthy raucous of Black Friday, the world celebrated "Giving Tuesday" this week, soliciting millions in charitable donations from do-gooders across the globe. But those gracious givers may have been in it for something other than a selfless helping hand—as it turns out, "Giving Tuesday" is actually a day to be selfish! That's right, giving back makes people feel good, and people who donate their money (or time, or kind words) to others actually gain a lot more in the form of a piping cup of happiness with a side of boosted confidence.
When it comes to recognition in the workplace, showing gratitude (a feeling of thankfulness or appreciation) isn't just good for the recipient, it's good for the giver, making him or her feel good about making other feels great, and renewing the passion with which he or she works. That boost in productivity and enthusiasm drives results, and increases business success for the company as a whole. In fact, the companies with the highest level of recognition are nearly 12 times more likely to have strong business results like profitability, customer satisfaction, and customer loyalty.[1] So go ahead and give back – there's a whole lot in it for you, too!
Here are five tips for showing gratitude in the workplace that makes employees on both sides feel engaged, aligned, and recognized:
Make recognition specific, meaningful, and timely. Recognitions in the moment inspire employees to repeat their actions and explaining why encourages results.
Recognize employees in a public forum. Thanks means a lot more when peers, managers, and friends are involved.
Make it personal. Recognition isn't a one-size-fits-all strategy. Find out what each employee finds meaningful and reward them in a ways that are special to them.
Align your recognition with your company's values. Not only does this inspire consistency, it also amplifies the behaviors that drive your business.
Be a champion for celebrating success across the company. Encourage peer-to-peer recognition in addition to manager-to-employee, and watch others reap the benefits of showing gratitude, too.
Want to hear more about the best ways to recognize your workforce? Check out the Ultimate Guide to Employee Recognition for best practices, success stories, and aligning your engagement strategy with your business objectives.
---
[1] Bersin: Making Recognition & Rewards Matter: Five Practices to Drive Better Business Results
/blog/wp-content/uploads/2015/06/engage_logo-300x1021-300x102.png
0
0
Catie Farrow
/blog/wp-content/uploads/2015/06/engage_logo-300x1021-300x102.png
Catie Farrow
2013-12-05 00:45:25
2016-03-18 14:54:04
Gratitude is good for business: 5 tips to achieve Employee Success™