Create a culture that means business™
Email address
In office environments, balancing work and small talk, focus, and idle chit-chat can sometimes feel like an uphill battle in a desk chair. Maybe that's why the web is stuffed with productivity articles outlining how to be more deliberate, engaged, and focused at work. Going down that rabbit hole — and we share your enjoyment of the irony here — could lose you a few productive hours all on its own. But at the end of the day, what do we really know about productivity? And more importantly, what do we know about unproductivity? What distracts employees the most? Beyond what you already know about everyday distractions like text messages, online shopping, news alerts, social media, and everything else our smart devices are begging us to pay attention to, the real office productivity killer might be much more personal. In a recent survey by TSheets, respondents ranked work personality types such as talkative co-workers and co-workers who interrupt as the top distractions at work.
But despite what you may have heard, politeness still matters. So this new revelation of unproductivity and chatty co-workers could make addressing distractions a little … awkward. HR managers and people leaders should be deliberate when embarking on productivity quests, considering different work personalities and how they can work better together, ultimately, to produce more.
8 Steps to Better Employee Performance and Productivity at Work
Work personality types and productivity in noisy environments
Perhaps you've administered or taken some version of a personality test for work, such as the Myers-Briggs Type Indicator (MBTI), a well-known assessment that assigns respondents to one of 16 personality types. Contrary to popular opinion, the MBTI doesn't simply determine who is shy and who is outgoing. The test assesses how individuals get their energy (whether they are energized by groups or by being alone).
Now, we don't need to go into detail about the test itself but, rather, discuss the ways people who are inherently introverted or extroverted might react to noise in their environment. In this case, we're talking about noise created by co-workers such as background chatter, side conversations, and small talk. You know, typical office banter about Mondays, coffee, and what's for lunch.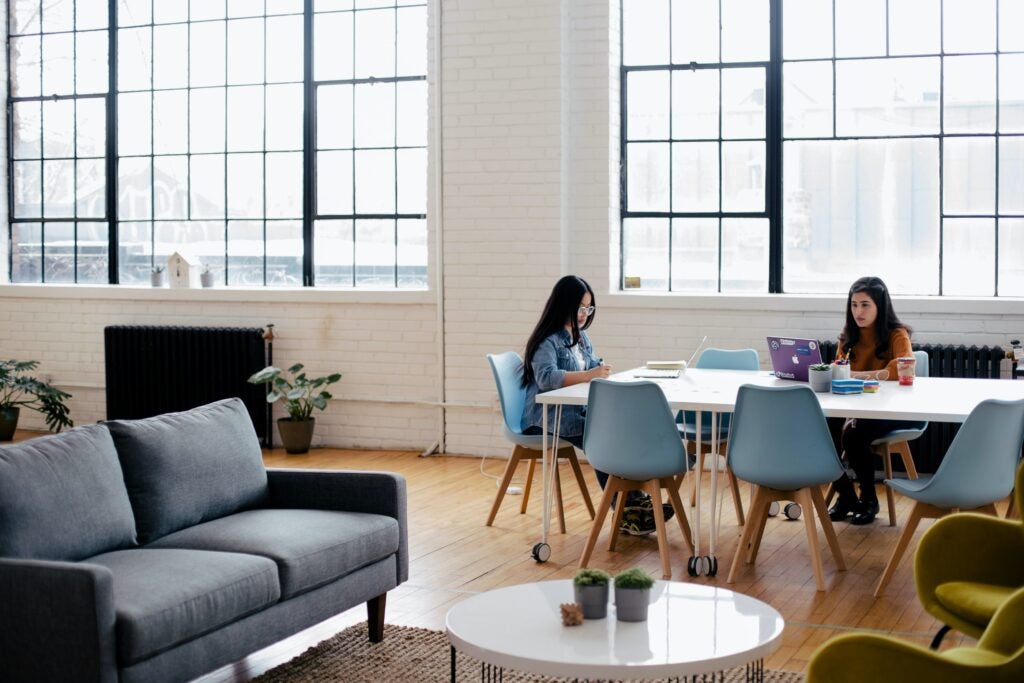 In the Journal of Environmental Psychology's "Mental Performance in Noise: The Role of Introversion," researchers tested the Eysenck Personality Questionnaire on medical students to determine their levels of introversion and extroversion before asking them to perform mathematical tasks in noisy and quiet conditions. In conclusion, the extroverted students were more productive in the noisy environment compared to the quiet, whereas more introverted people experienced concentration problems and fatigue in noise. "Correlation analysis," the researchers explain, "revealed a highly significant negative relation of extroversion and noise annoyance during mental processing."
While it's unfair to categorize employees based on their introverted or extroverted tendencies, the information on how different work personality types can help managers ensure the highest productivity levels for their teams. Even small changes to the office environment and workweek can improve focus for a range of personalities working under one roof.
1. Restructure breaks
The TSheets unproductivity survey also showed that while productivity experts encourage people to take seven breaks per day for maximum output, 3 out of 5 workers said it's unlikely they would be able to take seven breaks per day. Meanwhile, 60 percent of respondents said they feel taking a daily lunch break helps boost their productivity. That said, 1 in 5 workers admits to powering through the day without taking a lunch — and they find themselves more productive for it.
Whether employees are eating lunch at their desks or getting away for an hour, one thing is for sure: Breaks should be for re-energizing. And depending on where workers get their energy, whether it's from socializing or having alone time, not taking proper breaks can really drain a person.
HR managers should encourage leaders and employees to see the value of social breaks and quiet, solo breaks. And employees should feel empowered to take the solo breaks they need or to organize activities and lunches with others during breaks, so they're re-energized before returning to their work. To emphasize the importance of knowing how workers re-energize, HR managers can have employees take a work personality test (like the Myers-Briggs assessment) upon hiring or ask questions about the types of downtime workers find most refreshing.
2. Offer flexibility and remote working options
TSheets respondents said the flexibility to work remotely is the No. 1 factor that would make them more productive. Whether introverted or extroverted, sometimes being in a comfortable, familiar environment can help foster creative thinking. This option was second only to more flexible hours, which 61 percent said would be the biggest productivity booster. So flexible hours and the ability to work remotely when possible or appropriate could be a game-changer for productivity.
HR managers who don't have a remote workforce can first look into the feasibility of employees working remotely. If it seems possible, send out a company-wide survey to gauge how much employees might value the option. With enough interest, consider a policy wherein employees can work remotely a specific number of days per week, month, or quarter, or allow them to pick the days they work from home so long as they notify their manager and aren't needed on site. This flexibility will show trust, and managers can monitor productivity should the privilege need reversing. Since the survey respondents marked remote work as something that would make them the most productive, it could be worth a shot. Assess your workforce and determine if their work personality types leans more in favor towards remote work.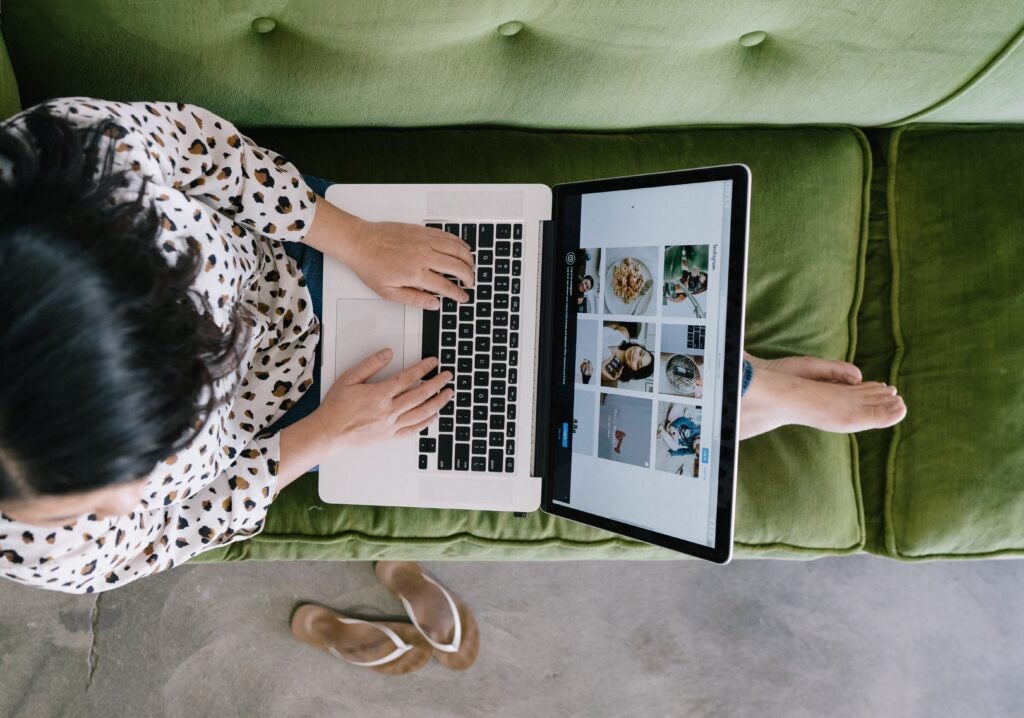 3. Reduce noise pollution
If remote work and flexibility or lenient breaks aren't possible for your specific office environment, there are things you can do to encourage a quiet workspace for those who are distracted by their co-workers. For more introverted employees, noise-canceling headphones are a good investment. It's also helpful to have areas around the office where employees can work quietly, without interruption. That way, when the volume turns up and people need to focus, they can politely excuse themselves and go to a room with less noise. Offices with an open-office plan can use partitions to block out both noise and visual distractions, so employees can get in the zone.
Discover your workers' personality types
Do different work personality types respond to noise distractions differently? Almost certainly. Will the office environment ever be completely distraction-free? Doubtful! But employers and HR managers can take the time to configure the environment for flexibility and more energizing breaks and give workers a choice between noise and quiet.
To learn more about how to engage and motivate your employees, check out Achievers e-book: "How to Incentivize the Modern Workforce."