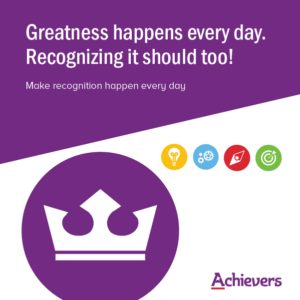 What is greatness? Your employees and colleagues are doing great things every day, and the only way to keep them motivated to keep up the great work is to recognize them for it. If you haven't already, it's time to start recognizing the greatness in your fellow colleagues today!
As we close out Employee Appreciation Week 2015, here are a few articles to help inspire you to recognize greatness today, and every day!
How to inspire greatness: stop leading – Inc.
13 epic battle speeches that will inspire greatness – Mashable
These 4 feelings could hold you back from greatness – Entrepreneur
The complexity of greatness: beyond talent or practice – Scientific American
Have you recognized greatness today?