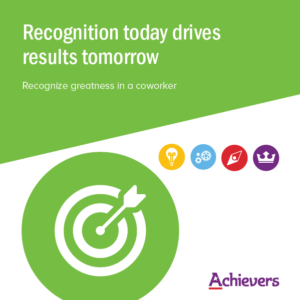 Eventually, it all comes down to results. While the journey is definitely important, it's also crucial to measure how that journey leads us to success. Recognizing success within your organization has a fantastic side effect; it encourages even more success.
Appreciating employees is an everyday thing here at Achievers, and in honor of Employee Appreciation Week 2015, we thought we'd share some of our favorite links on getting results to inspire recognition—and results—today!
5 Unconventional habits that'll make you successful – The Daily Muse
Micro vs macro: Using "success factors" to manage your team – 99U
7 Scientifically proven ways to achiever better success in life – Inc.
How are you recognizing your colleagues for Employee Appreciation Week?