Get engagement insights delivered to your inbox
Email address
Have you ever wondered how much employee engagement can impact your business, and taken even one step further, the world? Imagine if every single employee felt valued, motivated, and recognized for their achievements? What a difference we would see in the workplace and society. Employees would actually enjoy going to work and as a result, would strive to reach their best potential. This would then be reflected in how they would treat their customers and fellow-employees, a virtuous cycle that would serve to lift everyone's moods. HR's mission is to do exactly that: increase employee engagement and, in return, boost employee happiness and business results. According to Gallup, companies in the top quartile of employee engagement see real measures of business success including 21% higher productivity, 22% higher profitability, 41% higher quality, and 37% absenteeism.
Where does Achievers fall into all of this? Achievers' state mission is to: Change the Way the World Works, and we do that by offering world class employee recognition and engagement solutions that help bring about that change, one business at a time. You can learn how Achievers accomplishes this by joining us at HR Tech World in London from March 21-22. Discover why businesses are adopting Achievers' award-winning solution to effectively increase employee engagement by an average of 22%! Join Achievers and thousands of HR Directors, executives, and thought leaders to focus on all things HR technology – what's hot and where it's heading. Within 10 years, over half of the office occupations in the world will be displaced by technology. How do we manage this? How do we capitalize on this? And how is HR tech defining the Future of Work?
This year, HR Tech World will be held at the famous venue ExCel London and will bring together a "Who's Who" of HR. At this premier 2-day show, you will have the opportunity to meet some of the leaders in the HR tech space. Achievers will be there at Booth 303 with everything from live product demos to a "design your own T-shirt" stand. Come by and ask us anything you need to know about employee engagement and Achievers' powerful rewards and recognition platform. Also, don't miss up our lineup of speaker sessions: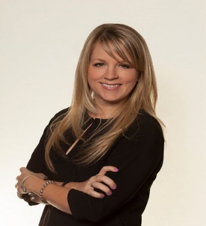 Utilizing Recognition to Drive Employee Engagement
Denise Willet, Senior Director, Achievers EMEA
Denise is responsible for helping top employers globally increase employee engagement and retention, achieve desired results, and impact business success through recognition. At this session, you will discover the link between recognition and engagement and learn about Achievers 7 key principles that contribute to a successful recognition program.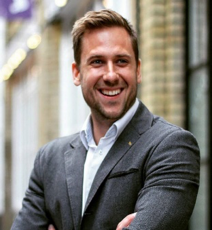 Get a Showcase of Achievers' Platform
Chase Dolomont, Solutions Consultant, Achievers EMEA
In the Product Demo Arena, Chase will offer a real-time view of the tools and strategies Achievers offers to help create an impactful culture of employee recognition that significantly impacts employee engagement.
And don't just take our word for it. Listen to testimonials from amongst a list of Achievers' customers. Or, come to HR Tech World and hear Colin Watt, Shop Direct's Colleague Engagement and Relations Director, share how to successfully introduce sustainable recognition as an engagement tool and change-agent.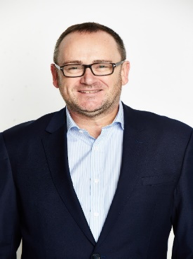 Shop Direct is the UK's second largest online pure play retailer with brands such as Littlewoods.com, Very.com and Veryexlcusive.com. After Shop Direct implemented the Achievers Employee Success Platform, the engagement score across the company rose from 67% in 2010 to its current, world-class level of 84% with correlated increased customer satisfaction over the same period. To find out more how this has been achieved book yourself into his Engage to Succeed session.
Don't miss out on the rest of the stellar lineup of sessions – sign up and book tickets today. Then come by and join us at Booth 303 to get a first-hand look of Achievers' Employee Success platform. Choose to get a guided 1-on-1 demonstration or try it yourself by browsing Achievers' platform on an iPad. Discover how to quickly and effectively drive employee engagement with frequent recognition, both monetary and social, atop of continuous pulse monitoring. Find out in-person why Achievers' innovative behaviour-driving engine produces real results for businesses.  Don't forget to have some fun with our interactive touch screens to customize your FREE Achievers' merchandise!
Want to arrange a prescheduled meeting with Achievers at the show?
Please contact Helen Brooker to organize a prescheduled meeting.
Email: Helen.Brooker@bhnetwork.com
Telephone: +44 (0) 7796 957726
We look forward to seeing you at HR Tech World at Booth 303.

About the Author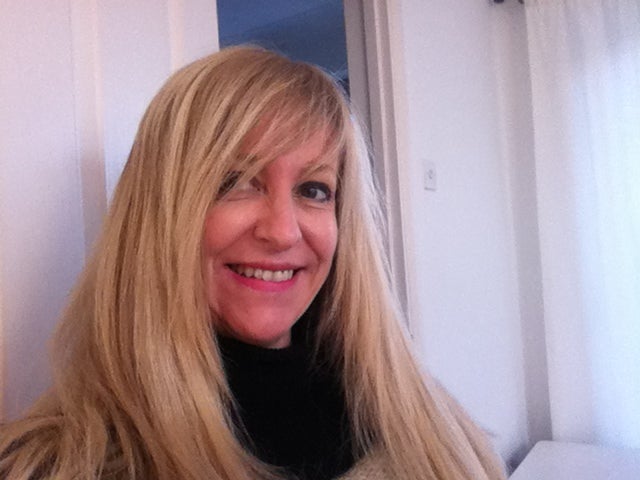 As Marketing Director of Achievers UK, Helen is focused on establishing Achievers' approach to employee engagement through recognition in the UK marketplace. She builds awareness for how Achievers can build successful recognition programs that align with strategic business objectives. She has been a marketing and solutions consultation lead within the wider Blackhawk Network business group for 6 years working with many diverse, global organizations to improve business performance across employees, channel partners and customers.