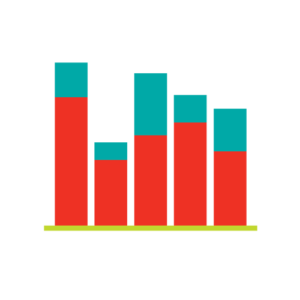 In a recent article for Forbes, "Time to Scrap Performance Appraisals?," Josh Bersin sounds the death knell of the annual review. He lists several good reasons why it's time to say goodbye: the feedback is often too far removed from the behavior to be of use, it's nearly impossible to remember a year's worth of activity, course corrections should happen as soon as possible, etc. They're all excellent points, and yet for 15 years, Bersin says, companies fought back when he advised eliminating the process. Mostly, their concerns boiled down to a need to capture the data collected in the reviews.
Well, of course you need data. So why aren't you having these meetings every week?
Instead of the annual review, managers should schedule check-ins with their employees at least once a month—preferably more. We're not talking about the two-hour, HR-supervised, fill-out-this-questionnaire kind of review you're used to; that kind of depth is only necessary when you're trying to cover an entire year's worth of performance. Instead, by having casual meetings once a week, you'll be able to address the little things before they all add up into big things—the kind that need an HR representative in the room to discuss.
So how do these meetings work? Bersin has some good tips, including frequent goal-setting, honest conversation, and leadership development, but we'd like to offer a few suggestions of our own:
Keep them brief
If you're meeting every Thursday, you don't need two hours; 15 minutes is often enough. Block out a recurring 15- or 30-minute window, and make it clear that if there's nothing to talk about this week, that's OK. Sometimes you'll need the whole time (and more); sometimes you won't.
Leave the door open
If there's a crisis Friday morning, don't make your employee stew over the weekend until your next scheduled meeting. Let her know that you're always available for questions and comments.
Make it a habit
Really commit to making it a weekly (or bi-weekly, or monthly) check-in, and not only will you collect tons of feedback, you'll create trust with your employees. Knowing that their managers have made a commitment to regular coaching makes employees feel engaged and supported.
What about your company? Do you still practice annual reviews, weekly meetings, or both? Share your experiences in the comments!