An excerpt from Staying Power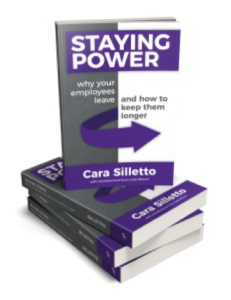 Who's the Real Flight Risk?
Why do people stay at your organization? Is it because they're passionate about the work they do? Do they enjoy working with their colleagues and/or those you serve? Do they feel well-compensated and appreciated? Or is it for another reason?
While I would like to think these positive reasons are the primary basis for why staff stay, that's not always the case. Here are a few reasons why some staff stick around, even when they are unhappy in their current role or situation:
True loyalty
Some employees feel a sense of obligation to the owners, business, clients, or even a single manager who gave them the job and have invested in their career over time.