Get engagement insights delivered to your inbox
Email address
"There are only three measurements that tell you nearly everything you need to know about your organization's overall performance: employee engagement, customer satisfaction, and cash flow. It goes without saying that no company, small or large, can win over the long run without energized employees who believe in the mission and understand how to achieve it." – Jack Welch, former CEO of GE
The recent history of work has been characterized by increasing levels of automation, greater demands on workers' time and an overall breaking down of the walls between work and home life. But in our race towards organizational productivity we've added so many layered and complicated processes – along with countless devices, tools and platforms – that we've ended up completely dehumanizing the workplace. Employees are often termed as mere resources or just another headcount on spreadsheets; they've become easily replaceable in the eyes of poor leadership.
This begs the question, what do our jobs mean to us? The reality is that only a small number of people believe that our work drives our lives and defines who we are. The majority consider our jobs to be a means to an end, rather than an end in itself – and justifiably so. It is this silent majority of the workforce that we need to keep engaged by improving and humanizing their experience in the workplace. It is time we start thinking beyond engagement and try to learn what people really want from their job and the workplace.
A decade ago there was a huge push by major businesses to concentrate on customers and gather and act on their feedback. CX, or customer experience, is the sum of all touch points that the customer has with an organization. Starting with Awareness, the first step on the customer journey, then Research, Consideration, Purchase and finally, Service and Support (or some variation thereof), CX encompasses the entire lifecycle of a customer's experience. Companies spend millions of dollars on nurturing their customers because they know that nurturing and subsequently up-selling to current customers is cheaper than acquiring new ones.
Similarly, EX, or employee experience, is the sum total of the interactions employees have with their organization – from recruitment, to onboarding and beyond. EX is measured by the individual's experience at all points of contact as measured against the individual's expectations, and has an effect on engagement, productivity, happiness, personal development, and advocacy. Employees who believe that management is concerned about them as a whole person – not just an employee – are hands down more productive, satisfied, and fulfilled with their job. It's simple: more satisfied employees equate to more satisfied customers, which leads to more revenue for your business. Attrition is expensive and it is time we start focusing on EX in order to make people want to stay and be part of something bigger than themselves.
Conventional wisdom has linked an employee's engagement and overall experience to the interactions they have with their immediate manager and the group of people they work with on a daily basis. While that is generally true, we thought it would be helpful to compile a list of the top 6 ways you can go beyond engagement, focus on the full employee experience, and humanize your workplace
1. Open and transparent interactions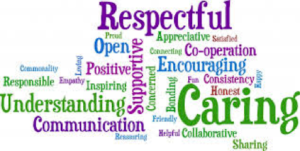 In a world where technology has transformed our most basic forms of communication and connection, workplaces have struggled to keep up. Today's employees seek workplaces where openness is the default for communication, where their voice is heard, and where they feel significant, connected and recognized for their contributions. To create such an environment, employers need to foster a culture where people feel empowered to share feedback, suggestions and recognitions. In this way, employers can magnify the positive interactions among their employees and give senior leadership a view into how their workforce interacts with each other and the amazing work that comes as a result. But to begin with, employers must remember that their employees are not just numbers on a spreadsheet or in an HR system – they are the heart of the company culture.
2. Flexible working hours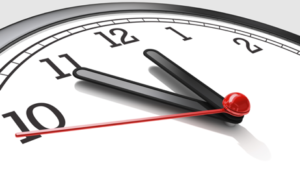 There's been a lot said about organizations needing to offer more flexible hours to employees and the ability to work remotely. We can't stress this enough. People have lives outside of work and the easiest way for an organization to show their employees that they care about their well-being and work/life balance is to offer a flexible schedule. That being said, you can always suggest core availability hours, say 11 AM to 3 PM, where you can expect them to be available for collaborating with their teams. If you trust your employees to make the right choice, they will make it 9 times out of 10.
3. Gamification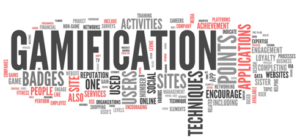 As demonstrated by the recent Pokémon Go craze, or the popularity of Fitbits and "counting your steps," it's clear that gamification is a powerful motivational force. What scores of fitness gurus, gym sales people and even spousal encouragement couldn't force people to do despite years of trying, Pokémon Go has been able to achieve in a matter of weeks. It has managed to get users outside and walking. So how can we bring gamification to the employee experience to produce long-term engagement? The key is to not just to rely on once a year employee engagement events or retreats to magically increase engagement. Bring the gamification into the day-to-day. Encourage little competitions amongst teams or departments and reward achievements continually. Have mini events every month to bring people together. Encourage employees to compete both against each other and their own prior results to keep them motivated. Gamification builds the company culture and is just another fun activity for employees to look forward to and participate in.
4. Recognition and rewards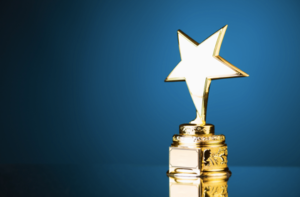 Engaging employees is no easy feat. Recent Gallup surveys have showed that employee engagement has held steady at only 30% of the US workforce for the last few years, trending slightly upwards over the last couple of years. But a proven method for improving engagement levels does exist. Dr. Bob Nelson, best-selling author and a leading authority on employee recognition, has found that, "Organizations that have a 'culture of recognition' have employees who report they are five times more likely to feel valued, seven times more likely to stay with the company, six times more likely to invest in the company, and eleven times more likely to feel completely committed in their jobs, which has been shown to account for 57 percent greater effort on the part of employees." And according to the Achievers 2015 Workforce Survey (revealed in our Getting to Greatness: The Route to Employee Engagement infographic), 57% of employees don't feel recognized for their progress at work while 93% hope to be recognized at least quarterly, it not more. So don't miss the opportunity to recognize and reward great performance at work. Through the right rewards and recognition program, tied to real business goals, companies are able to see a direct impact on revenue, retention and customer satisfaction. The value of recognition and engagement is stronger than ever, with a 1% increase in employee engagement equating to an additional .6% growth in sales. But it isn't just about the bottom line, it's about making employees feel valued, happy and engaged.
5. Eliminate email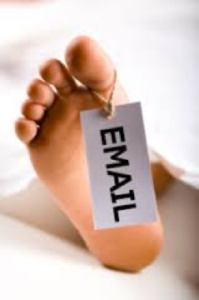 This will most likely be the most controversial suggestion I make, but I am not alone in recommending that employers try to eliminate email, or at least scale back its use as the primary means of communication within teams. There are a slew of group messaging and collaboration tools like Slack and Jabber that empower teams to have effective real-time communications. Leaders can join or subscribe to conversations that they are interested in rather than having to be copied on every email sent by their team members. This is one of the many ways that leaders can encourage employees to get their work done more efficiently while not being too invasive and showing trust in their workforce. Creating a natural, trusting atmosphere for employees goes further than you think.
6. Pay parity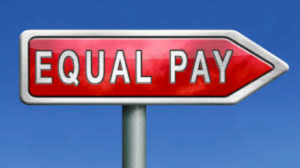 >Finally, it is critical that organizations pay their employees fairly. For many years it was clear that there existed large disparities in compensation based on an employee's gender, ethnicity or personality type. Do not compensate two people who are doing the same work different salaries just because you can, or because they won't ask. Be fair. For far too long companies relied on people not talking about their salaries with co-workers as cover for unequal treatment. Equal and fair pay is not only ethically sound, it is sound business practice. When employees know they are getting paid fairly they will be more engaged and stay with your company for the long haul, because it's a place where they feel valued and appreciated.
Based on a recent Gallup poll, an estimated $11 Billion is lost annually due to employee turnover and 71% of the workforce around the world is disengaged. Employee experience is the next business frontier that needs to be fully explored and optimized, and the best way to start improving the employee experience is by making your workforce feel appreciated, recognized, connected and empowered to make a difference.
Are you ready to transform your workplace by focusing on the full employee experience? Download our white paper The Greatness Gap: The State of Employee Disengagement to learn more about how critical employee engagement is for your business and what you can do to improve EX today.