By now, you've heard the news: employee engagement is a huge challenge for the modern workforce. As a result, businesses are dealing with high turnover rates, absenteeism, low performance numbers, and loss of customers.
Studies have revealed that employee recognition is one of the top drivers of engagement, so for many HR professionals, recognition seems like the silver bullet.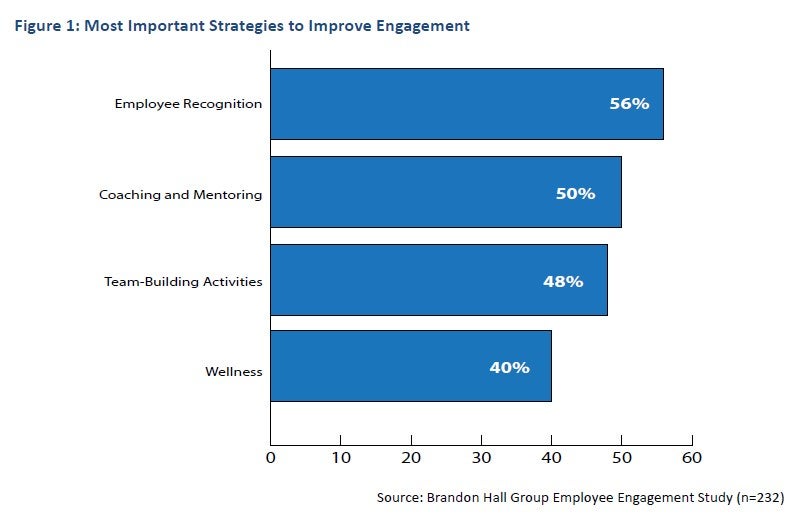 In fact, in 2014, Brandon Hall Group discovered that companies that invest in social recognition programs see a 96% employee participation rate in engagement efforts, versus only 38% participation with other types of engagement programs.
Despite the growing evidence in favor of these programs, implementing a robust social recognition strategy can be daunting. You need to get buy-in from your executives, compensation managers, IT, and people leaders before you can introduce new technology. And once you've launched, you need enthusiasm from leadership before you can expect adoption from your employees.
So how do you convince key stakeholders that social recognition is a smart business move? Executives are concerned about cost, effects on performance, and effects on the bottom line. Compensation managers are concerned about cost and analytics. IT is concerned about security and implementation. Managers are concerned about ease of use. An effective business case should speak to each one of these needs.
Before you start building your business case, ask yourself these questions to determine how you're going to vet a social recognition solution:
What's your budget for social recognition technology and employee rewards?
What pricing model is preferable for your organization?
What will implementation require?
How will this program align with your other talent initiatives?
How will you measure the program's effect on engagement, retention, and productivity?
When you're assessing potential solutions, keep in mind that true social recognition is more than just a traditional rewards or incentives program. "Social" recognition involves peer-to-peer acknowledgement, which fosters a sense of community among your teams. Employees are no longer operating in silos, motivated exclusively by large monetary incentives; they're supporting each other's accomplishments with public praise and encouragement. This shift in team behavior can transform the culture of your business.
Brandon Hall Group has compiled two independent reports that will give you the tools and information you need to properly vet, pitch, and implement a social recognition solution that will transform your business.
Are you ready to get started? Download their two-part research series right here: