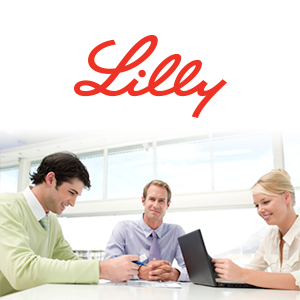 How do organizations create an atmosphere where people feel engaged and motivated? Ask anyone and they'll tell you that there are many factors involved in creating an engaged workforce, but it usually requires a strategy that outlines specific targets and processes around company goals and objectives, career planning, employee feedback, and recognition.  
One organization, Eli Lilly, found that focusing on the manager/employee relationship and implementing an Employee Success Platform™ caused their employee engagement scores to skyrocket.
"Career conversations between managers and employees are critical in supporting engagement and retention, but these conversations have to be targeted and customized. Having effective career conversations with employees can bring clarity and level expectations. This, in turn, will lead to improved engagement." – Karen McKay, Vice President of Human Resources/Learning & Development, Eli Lilly
It is possible for organizations to shift from a demotivated workforce that spreads frustration and disengagement to one that has high moral and recognizes successes. It can actually happen quickly with the right resources and leadership.
Learn more about how Eli Lilly engages, aligns, and recognizes its workforce by downloading this case study.