Get engagement insights delivered to your inbox
Email address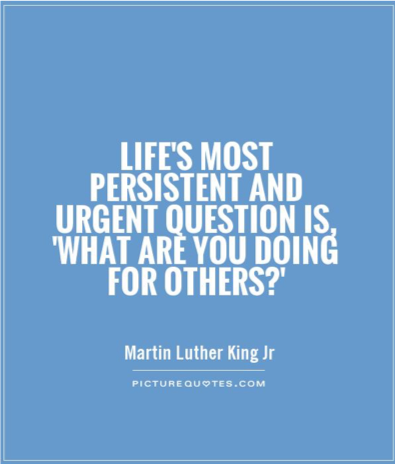 I've always had a passion for giving back and caring for others, but I always struggled with the idea of choosing to go down that path as my career. I never wanted it to lose the meaning by becoming a job that I was required to do. So, I made the choice early on in my career to give back to my community in parallel with my career and that idea has never felt more supported than it does at Achievers. A while back, my co-chair, Kelly Lawrance, and I were at a discussion about how companies get buy-in, whether that be for budget, or to justify to leaders to give employees days to participate in social responsibility, etc. and one of the VP's from Starbucks simply put, "The business case is that it is our moral obligation to give back to humanity," and I couldn't agree more – and luckily, neither could the Achievers Senior Leadership Team (SLT).
At Achievers, employees are given four days a year to give back. There are endless opportunities to participate in company fundraising events and personal volunteer initiatives that the company helps support financially. All of this is facilitated and set up, by the Achievers CARES committee, a volunteer-based committee that manages Achievers Corporate Social Responsibility. Along the way, we have learned a lot about building a successful Corporate Social Responsibility (CSR) program within our culture and we have course corrected a few times to ensure that employees are engaged with the opportunities provided.
So, on behalf of the Achievers CARES team, we thought we would share a few guiding principles that you can easily apply to your organization:
1. Leadership buy-in is key, even if it's just one leader
Find a leader that shares the same passion for giving back as much as your committee does. Share with these passionate leaders your plans and goals and have a very clear idea of what you are asking of them. Are you asking for their time, approval on budget or their participation in events? Either way, go in with a plan and preferably an annual one that requires one approval.
2. Learn what your employees care about
All too often, organizations force their own personal philanthropy agendas on their employees and unfortunately, as a result, employees aren't as engaged. After surveying our employees, we learned that giving back is personal and very diverse, with opportunities to give back ranging vastly. As a committee, we've always tried to balance that. We've done this by supporting both local and global causes. Our employees expressed that while global is extremely important, so many issues are right in our backyards. Along with our global partnership with WE, we've also put a really strong focus on mental illness and homelessness across cities closest to our employees. For us, that's mostly across the GTA (Toronto area) and San Francisco. We learned that, "it is estimated that 1 in 5 Canadians and Americans will experience a mental illness throughout their lifetime", so as a committee and organization we are highly focused on doing what we can to help. For other causes (environmental, animal cruelty, etc.), we source opportunities and host them on our recognition platform so that employees can choose to get involved. And the best part is, if it's something that they are passionate about, they rally people to join them!
3. Give employees equal amounts of opportunities
This was an important thing for Achievers CARES to focus on. We heard from our employees that there was a mix of employees who would prefer to give their time over money and vice versa, so it became incredibly important as a committee to ensure that we were always providing opportunities throughout the year to do both. We want to make sure employees feel connected to what they are participating in, and more importantly, aren't restricted to participate due to financial or time constraints.
4. Plan out your year and focus on a common goal
We decided about a year ago to pick a few key initiatives to facilitate as a committee and then to source opportunities; our aim was for the participation to grow organically. We set a budget at the beginning of the year, got budget approval, planned out our key events (one being Top Chef which is always a HUGE hit!) and from there we divide and conquer as a committee. Being a volunteer-based committee, it is important to divide and conquer since we are typically busy attending to our regular jobs.
5. Have a committee of passionate people to help run the CSR initiatives
Achievers' CSR is 100% run through the Achievers CARES committee that is passionate about giving back and are all active volunteers. Each of us have different roles on the committee and we meet frequently to ensure that we're sourcing opportunities, communicating to our employees and creating fun events to give back. Together, we're able to pull off monthly activities and a few big events a year.
As a result, we've raised significant funds and volunteered hundreds of hours as an organization both locally (in San Francisco – Project Open Hand and Friends of the Urban Forest and Toronto – primarily Parkdale Foodbank, one of the least funded but most utilized food banks in Toronto) and globally, through our partnership with WE.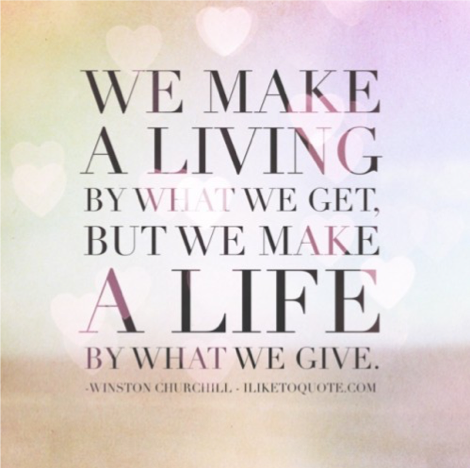 If you currently don't have a CSR strategy built into your workplace, why not? Today, employees are interviewing companies as much as companies are interviewing them. Employees are looking at a company's values and seeing if they're aligned to their own values. It's safe to say almost everyone can connect to the importance of giving back. Not to mention, CSR initiatives are great way to connect with colleagues, do the right thing and feel good about giving back to the community.
A huge shout-out to our Achievers CARES team who make a difference every single day. Our success wouldn't exist without all of you and the world would be a little less bright without your efforts – Kelly Lawrance, Megan Sylvester, Yola Lis, Meaghen Frame, Dave Sinyi, Monika Shtun, Samira Hafezi, Chris McTague, Kaitlyn Laframboise, Sheila Yue and Phoebe Licata. Thank you to our employees for caring so deeply about our communities and bettering the world around us.
Learn more by viewing the Achievers CARES photo album.
Do you want to join the A-Team? Apply for one of our open positions.