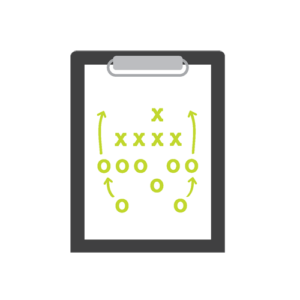 Are you watching the 2014 winter Olympics? Everyone can get behind their country's favorite medal winners, but what really creates exceptional athletes is phenomenal coaching. The same principle applies to how managers inspire successful employees.
Olympic athletes and top employees have something in common: they are both intrinsically motivated by their inherent need to perform and succeed. And they both require real-time feedback and frequent coaching to achieve their goals. If you want to get the best from your people, you'll need to make sure your managers are equipped to help them succeed. Employees do not leave companies today—they leave managers.
You can change the way managers and employees interact starting today. Managers can learn how to become coaches in the workplace by adopting a strategic and effective coaching mentality that prepares and leads teams to win.
Ideas to help managers transition to great coaches
Provide frequent feedback and recognition in real-time, at least once every seven days
Align employee behaviors to long-term business objectives
Give employees autonomy and room for personal growth
Communicate clearly and openly
Support teamwork and leverage employees' individual strengths
Celebrate success when employees achieve results
That's just the tip of the iceberg. Thanks to a new generation of social-enabled recognition technologies, managers can impact employee engagement, alignment, and business results. To learn more, check out our social recognition report.