Get engagement insights delivered to your inbox
Email address
Are you ready to transform your company's culture? In Part 1 of this series, I discussed the process for a successful culture transformation. In this blog, I'll discuss key tips and reminders to help you through the process. Let's start by understanding that although this is not a quick and easy process, it can be done.
Transformations Take Time
The transformation of habits and attitudes does not occur overnight, especially when employees have been allowed to operate in a certain way or in status quo for a long period of time. Employees will naturally resist change at first, so the first thing to remember during a transformation process is that you need time. The good news is that you usually have more time than you think. While poor customer feedback, slumping profits, or even a crisis can create an incredible sense of urgency that something must be done now, the more time you plan, prepare, and work with your managers, the more likely your culture transformation will be successful. You cannot just focus on the employee base to successfully transform the service culture of your organization. As discussed in Part 1, the key to successfully transforming your culture is to focus on your front-line managers, enabling and empowering them to drive and be responsible for the change process. You also need the change to be led from the top, so in effect, everyone in the organization plays a part.
It Is All About the Habits
"We are what we repeatedly do. Excellence, then, is not an act, but a habit." —Aristotle
Strong work habits are the key to successful execution. To change and improve your corporate culture, you must identify the habits or behaviors that need to be removed and replaced.  It is important to explain why certain habits need to change, but more critical, is to know what new attitudes and behaviors must be introduced. While new habits can generally be introduced relatively easily and quickly, it is the removal of old or outdated habits and thinking that takes time. As economist John Maynard Keynes rightly suggests, "The difficulty lies not so much in developing new ideas as in escaping from the old ones." To escape from old ideas, you cannot rely on training alone. You must take time to stimulate thinking and conversations that highlight why current habits and attitudes are hurting the business, brand, and interactions. At SGEi, we utilize a three-pronged approach of stimulation, training, and socialization to help remove old habits and introduce new ones.
Begin With Stimulation
Before you deliver any training on the new work habits you want to see, you must get people out of status quo and begin having conversations that promote thinking. We like to utilize various media like posters, quotes, videos, and business cases to help get the conversation started. It is not important that people are able to explain ideas or answer questions correctly, rather, it is necessary to focus on getting everyone in the organization talking and having conversations. This is the first part of the management team's training, we take them through communication training and how to deliver effective messaging. Getting daily or weekly meetings started where managers are creating conversations is an important part of the stimulation process. As the stimulation process evolves, conversations around why certain habits are unhealthy or outdated are included.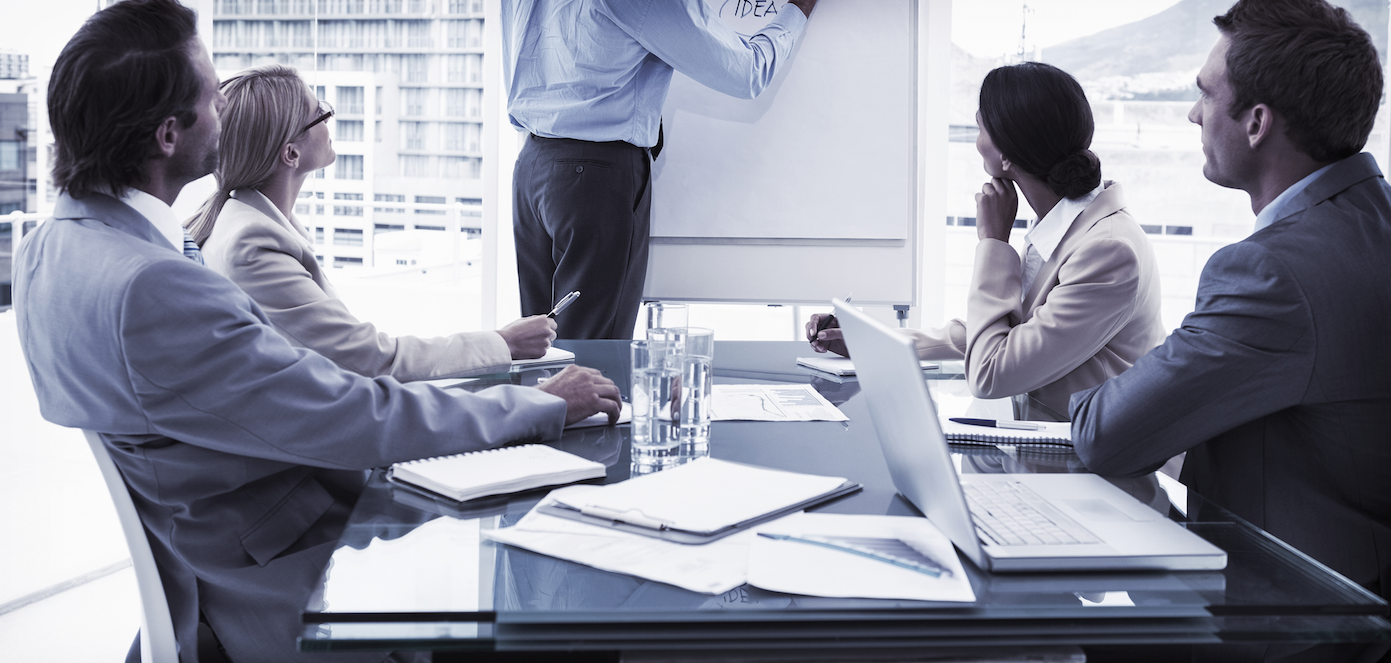 The key to the stimulation process is to ensure you are providing the management team with the important sound bites you want them to repeat and talk about with their teams. In the previous blog, I talked about the importance of manager accountability. So to ensure stimulation is happening correctly, it is important to observe and listen in as the managers talk to their teams. Also, it is important that the managers begin demonstrating the desired behaviors and habits before the staff go through any training.
Deliver Great Learning Experiences
For training to be effective, it should occur after time has been spent talking about why change is required, why certain behaviors or attitudes are no longer effective, and what the expectations of performance look like moving forward. If done correctly, the employees should be asking for training and information regarding how they can improve in the future.
When it comes to training and development, keep in mind the following ideas:
Keep training sessions under two hours at a time and do not overload them with too much content.
Conduct the training with cross-discipline groups so that staff can get to know other staff outside of their immediate area.
Make the training fun and interactive so it is memorable. Remember, staff will not walk out of training ready to adopt new habits—that will occur with socialization—so consider training as just an interrupted opportunity to communicate.
Spread the training out so that participants have time between sessions to process and practice on information presented.
Deliver the Change You Want Through Heavy Socialization
Probably the most important part of this process is socialization. Once staff have gone through training, you need to reinforce key messages and communicate them repeatedly. Have a communication plan that continually shares information with your employees about the transformation process. All executives and managers must be involved in this, not just the Human Resource team or a few managers who speak very well. Communication is the most important leadership tool. Therefore, no manager can make the excuse that they are not good at it. An inability to communicate is an inability to lead, so this is an important test of the management team.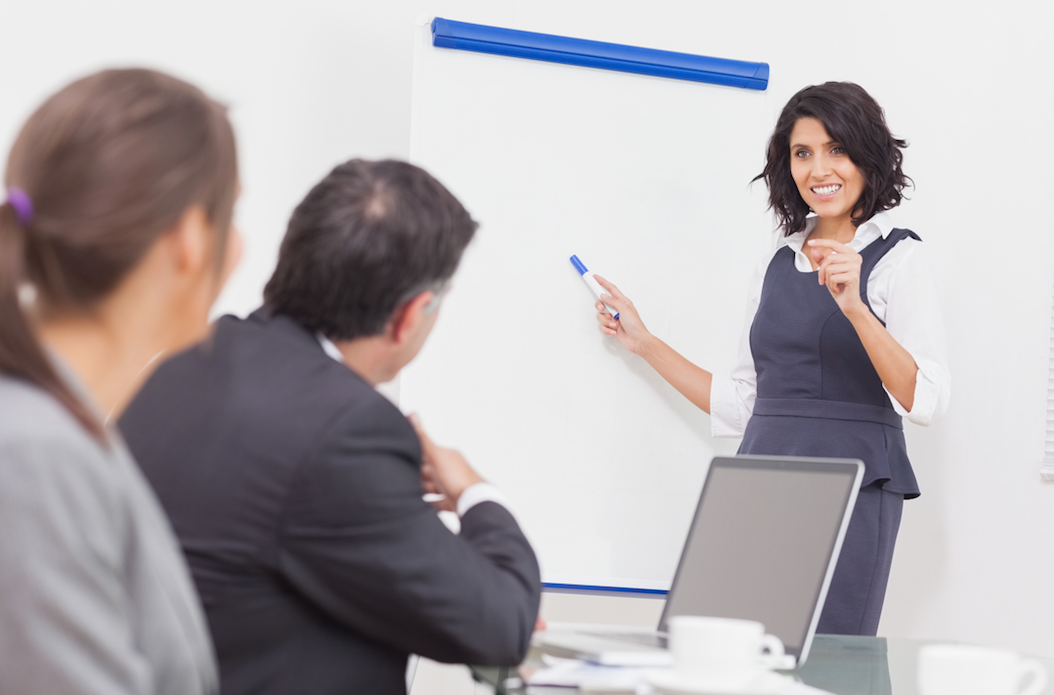 In addition to ensuring your managers are reinforcing the new habits in their daily and weekly communications, you should provide learning reinforcement of any classroom training with e-learning so staff can learn on their own in their own time. For some employees, learning on their own time is most effective. You also have to allow time for staff to practice. One of the best practices we have implemented on various projects is to schedule rehearsals for staff to attend each week. It is amazing how habit transformation is significantly enhanced by providing practice time to staff away from your customers. One hour per week for four weeks is a great opportunity to transform mindsets and behaviors. Ensure you have the managers lead these small group sessions (no more than twelve people), so they can practice explaining why the change is important and what is expected as well as practicing giving feedback. This best practice is a win-win for all.
The final critical element in habit transformation is to ensure your managers are providing clear, timely, and consistent feedback that provides insights into what the staff are doing well and what they can improve on. In Part 1, I explained how all managers must have a responsibility for the change process. The change process can only be successful when managers are reinforcing the training through continuous feedback and coaching.
Remember That You Are Building a Movement
We stress that in the early stages of transformation you must focus on those staff that are excited by and already embracing the change rather than those that resist. There will always be those that resist, and yet, so many times we spend all our energies trying to change them. The reality is they might not ever change. In the meantime, we fail to capture the hearts and minds of those that want change. To transform successfully, you must find and embrace those that are excited by the change. As they get on board, they will find and embrace others. Successful transformation is a numbers game—the more people you have supporting, excited by, and leading the change, the more likely you are to help everyone in the organization successfully change. Of course, there will be those few that resist, but many of them are smart enough to shift their perspective when they see such overwhelming support for the changes ahead.
Don't Forget to Recognize a Lot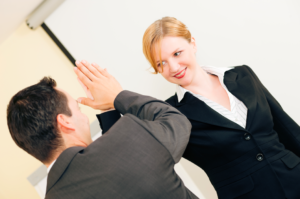 Recognition is a key component of employee engagement. Remember that your managers need recognition too. Ensure you make a big deal about those managers, teams, or departments who are leading the way. I recommend enhancing your company's employee recognition program during the critical parts of the transformation process, particularly when managers are communicating with their teams regarding the transformation and as front-line training begins. This provides positive reinforcement for those embracing the transformation process.
Cultural transformations are not easy, but they are necessary for continued success. By understanding the process and following these key tips, you will find yourself better prepared for this undertaking. Know that while the initial transformation process can be difficult, it is amazing once you get traction in a movement, start recognizing successes, and celebrating people's change. You will quickly have your people tell you they wish you had done this a lot earlier.
"At first, people refuse to believe that a strange new thing can be done, and then they begin to hope it can be done, then they see it can be done, then it is done, and all the world wonders why it was not done centuries ago." —Frances Hodgson Burnett, English writer
To learn more about how to enhance your company culture through recognition, check out this eBook Recognition Culture: The MVP of Employee Experience.