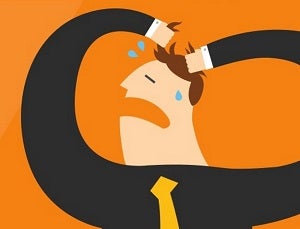 Have you ever felt like you'd rather put a pencil in your eye than attend your monthly team meeting?
If not, then you're probably an engaged employee (congrats!). But perhaps you know someone that feels this way.
After all, disengaged employees tend to harbor feelings of animosity towards their employer. This is because disengaged employees are disconnected from business objectives, receive little to no recognition or constructive feedback, and worst of all—feel like they're invisible to their employer.
On the flip side, top employers celebrate employee engagement because it's an effective tool to boost bottom-line results through alignment and increased productivity, and also builds a competitive employer brand that attracts, retains, and inspires top performers.
Check out the SlideShare presentation below and get a glimpse into the dreary world of disengagement, and learn what you can do to prevent it by elevating your employer brand and celebrating your Employee Success™.
Got an engaged culture? Celebrate it with The Achievers 50 Most Engaged Workplaces™ Awards, which recognizes top employers that display leadership and innovation in engaging their workplaces. Applications are now open. Tell the world about your engaged workplace by applying today!