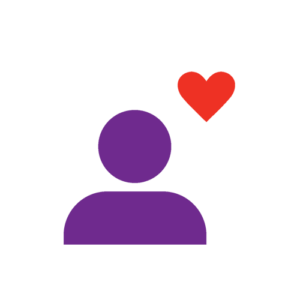 Millennials are stressed but optimistic, a new study from the American Psychological Association says. As a millennial myself, this isn't really news. And I don't say that because I'm part of the self-centered generation that has convinced itself we are the most important segment of the population. I'm just not surprised that 18-33 year olds report feeling stressed slightly more (5.4 on a scale of 10) than the national average (4.9). Young adults are now—and have always been—starting their careers, living on their own for the first time, getting married, and having children. We're facing some stress inducing life changes we haven't learned to deal with yet. I trust you did, too.
Nonetheless, we clearly approach the workplace differently than those who came before us. According to some, it's because we got participation trophies as children. (For the record, I also earned DQs or "disqualifications" on occasion. And I always kept score.) More likely it involves a rapidly changing economy and watching the industries that were bastions of job security come crashing down: steel, auto, banking. Either way, we don't expect to be in any job long enough to get that 10-years of service gold watch.
So how do you keep a workforce engaged that has the fickle loyalty of a flying monkey? Here are a few generation-agnostic ideas:
Draw a map
My favorite answer to the standard interview question "Where do you see yourself in five years?" comes from the late comedian Mitch Hedberg: "Celebrating the five year anniversary of you asking me this question."
Many young professionals have a rough idea where they are headed but change their minds every two years (or months, or days). Don't get me wrong, no employer should be held responsible for helping twentysomethings find themselves. But providing mentorship, growth opportunities, and a career path within the structure of a given role is imperative for every generation. With a better understanding of career development, employees are given the tools to build themselves. "Stretch" assignments ward off boredom, and clear steps to a promotion keep the entire workforce invested and looking forward.
Inspire employees
Give all of your employees something tangible to work toward. By creating clear corporate values and tying both team and individual goals to those values, everyone has a sense of purpose. My generation has a reputation for blurring the line between work life and personal life, so we want to be invested in what we're doing with the vast majority of our time. But I refuse to believe this is unique to our generation. Get all ages working toward a higher goal and you'll have a have a mobilized workforce and desirable workplace.
Think outside the box
The rules of engagement have changed, but I'm convinced this is a workplace evolution thing, not a generational thing. Google has done extensive research on ways to motivate employees beyond the year-end bonuses and annual raises. Granted, my perception is skewed here in San Francisco—where company happy hours, catered lunches, and celebratory booze cruises have become ubiquitous—but successful businesses focus on celebrating meaningful milestones and offering perks tailored to their employees' needs.
Sure companies are responding to the young crowd's mindset, but this is also a result of carefully calculated investments in employees. The old way didn't work for anyone.
Also, don't use the expression "think outside the box."
Bonus tip: "Social media" is not always the correct answer.
Numerous articles and blog posts have sated with certainty that social media is the best way to recognize young employees. The assertion is not entirely wrong, but you need a better understanding of why and how than "the kids love Facebook!" For those of us who have been with it from the beginning, misuse of social media is more offensive than ignoring its power. Social recognition is a fantastic tool but should only be used for concrete reasons, and professional recognition should not primarily be done on personal Facebook accounts.
Does your company use unique tactics to get millennials engaged? Or are you a millennial or know millennials with a strong opinion on the topic? Let us know in the comments below.