Achievers Employee
Experience Platform
we help increase employee engagement & retention
Achievers is a recognized leader and innovator when it comes to
employee experience. Our products successfully improve
workplace culture for millions of employees across the globe.
Cultivating award-winning cultures at the world's top companies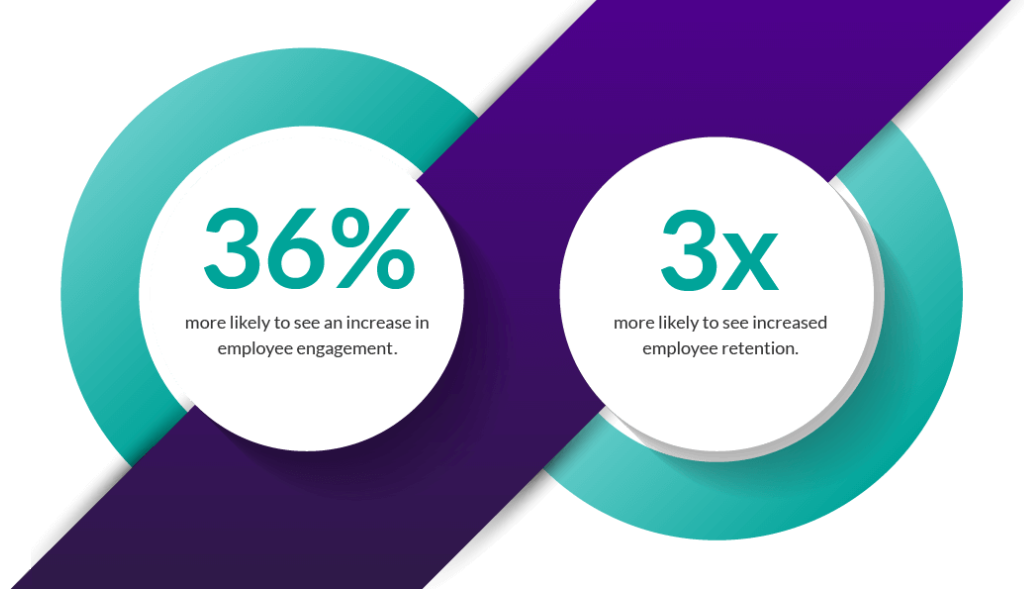 Increase employee

engagement & retention


in a remote world

We know how hard maintaining a great work culture has been with distributed staff. Remote work has made the job market more competitive than ever, and has HR Leaders like you searching for new ways to increase retention, and keep employees engaged while avoiding burnout.
How we help drive success
Our platform delivers a broad set of integrated employee experience solutions including:
Recognize
Fuel company culture by activating company values and priorities with high-frequency and high-impact recognition.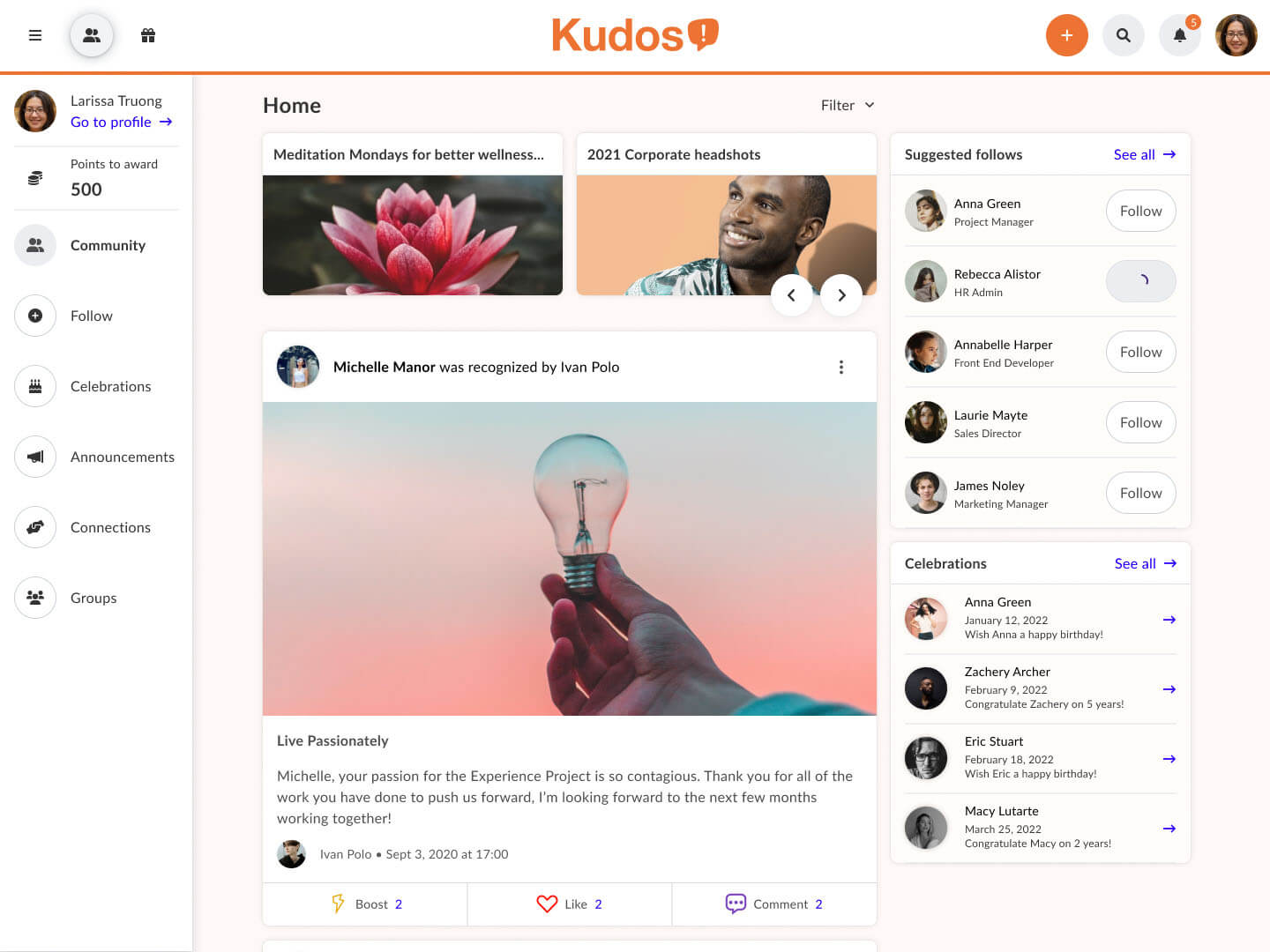 Reward
Make your diverse workforce feel valued by maximizing the value of points and choice of rewards.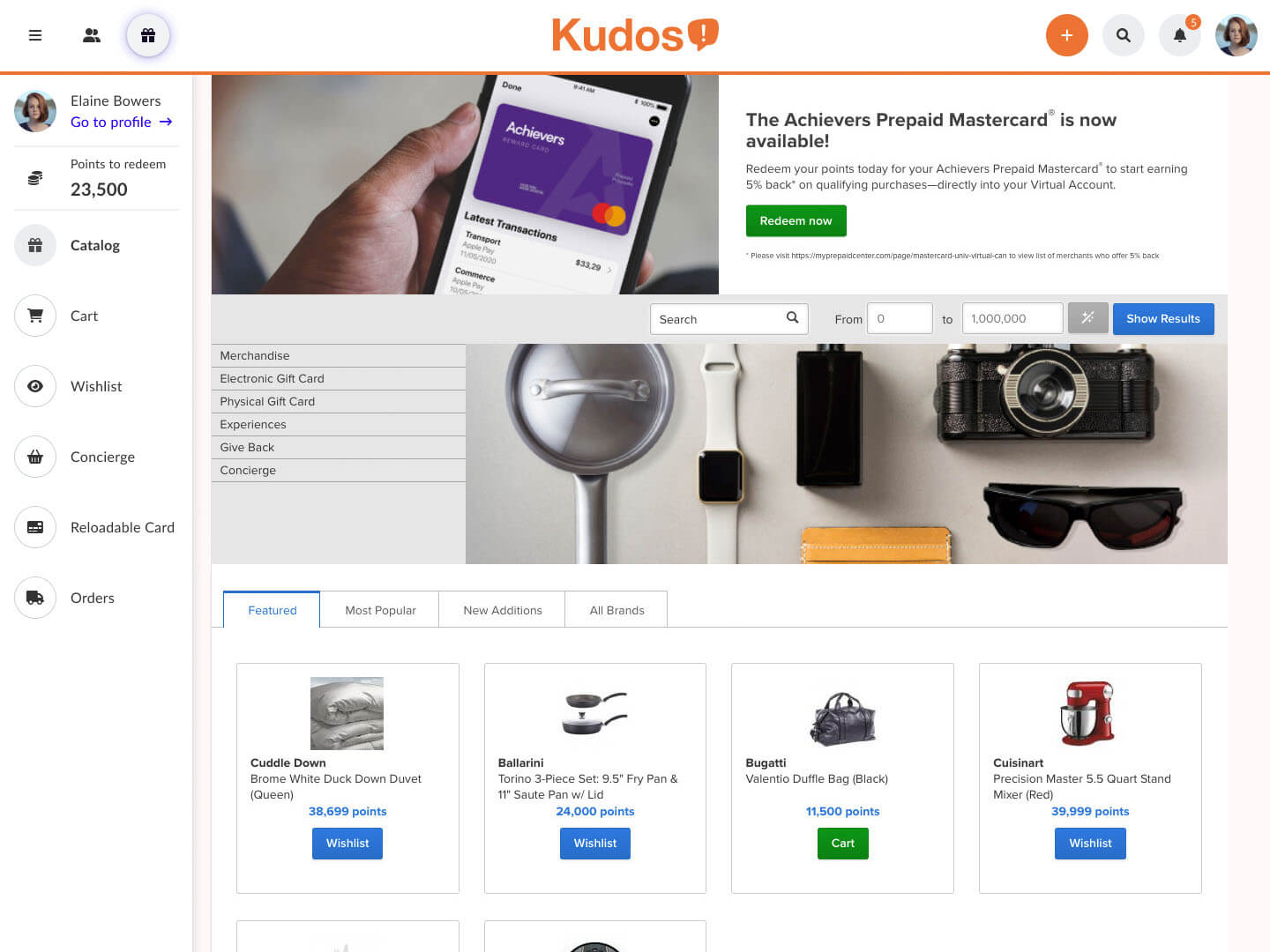 Celebrate
Ensure unique contributions and career milestones get the special recognition they deserve.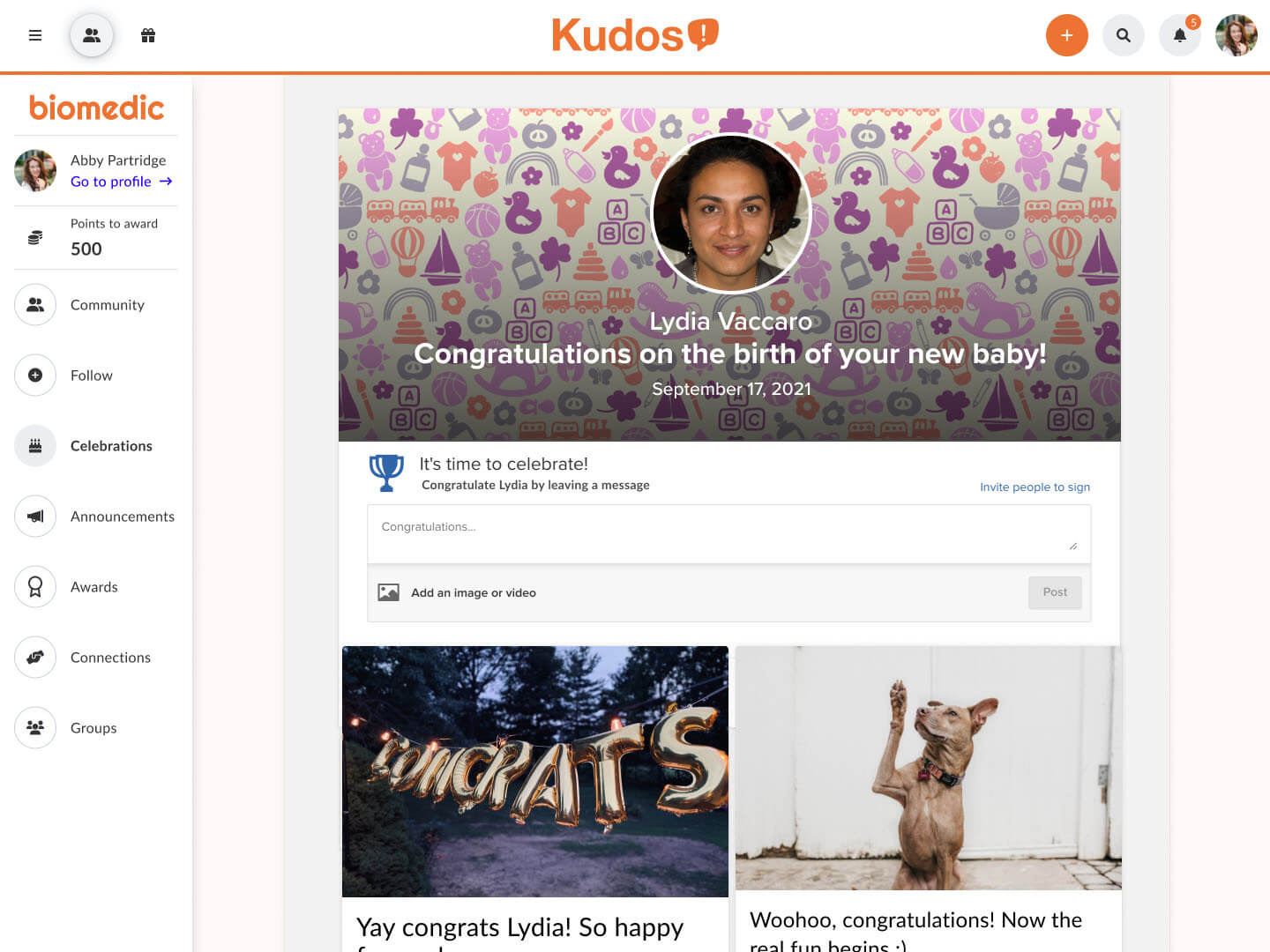 Listen
Everything you need to capture employee voice, increase engagement, and accelerate performance.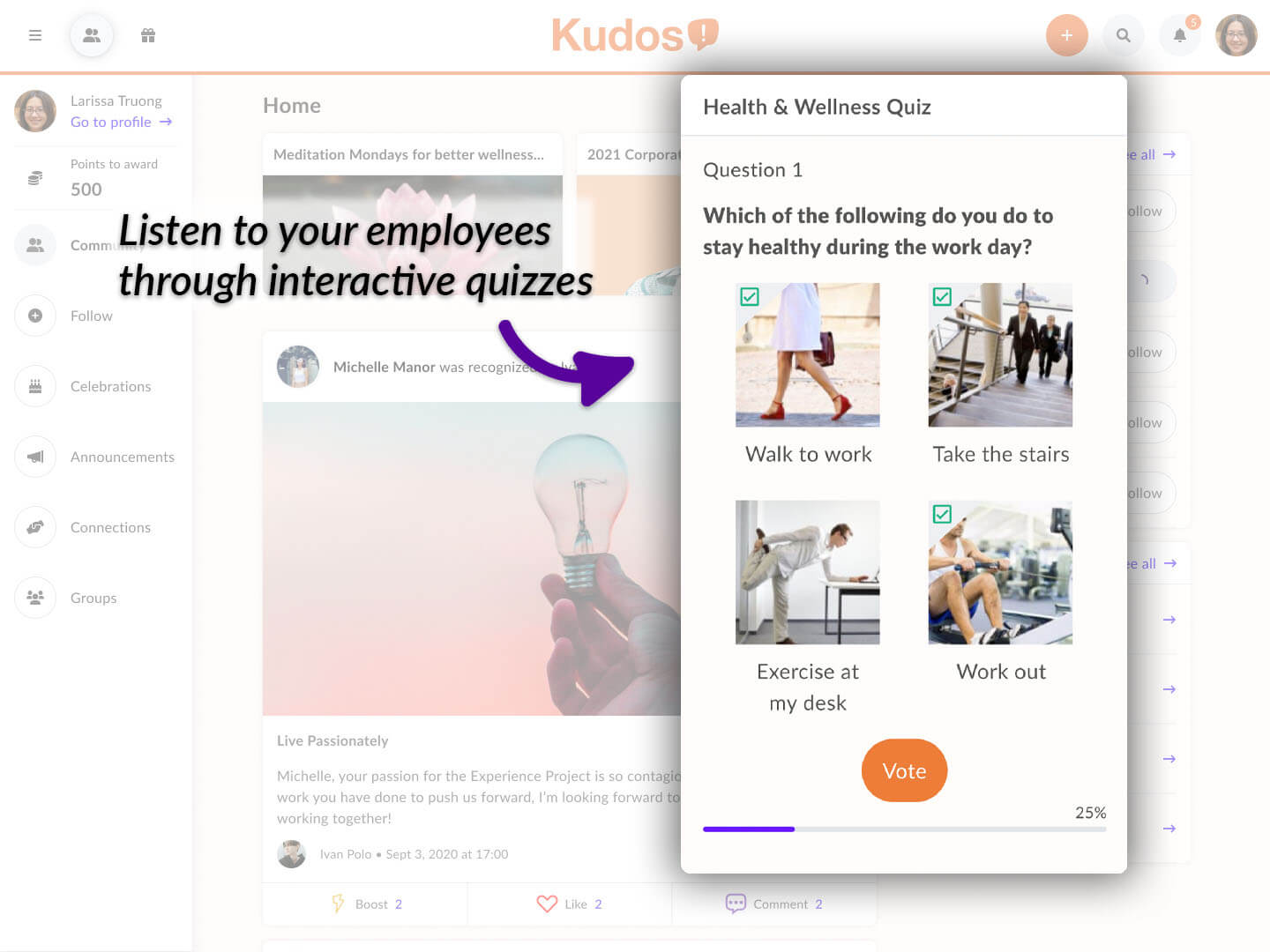 Resources to accelerate a culture of performance
Insights & best practices to nurture employee engagement and drive positive business results.