Boost employee engagement
and your bottom line.
A partnership with Achievers creates ROI by increasing employee engagement rates and decreasing turnover.
Let us show you how.
Book a demo
Recognition is the #1 driver of engagement — but it doesn't end there. See how a partnership with Achievers will drive actual business results.
An exploratory call to understand where you are in your employee engagement journey
A walkthrough of the platform tailored to your unique needs and program objectives
Take-aways and insights to help you take the next step — and determine if a partnership with Achievers is right for you
See the Achievers platform in action
Cultivating award-winning cultures at the world's top companies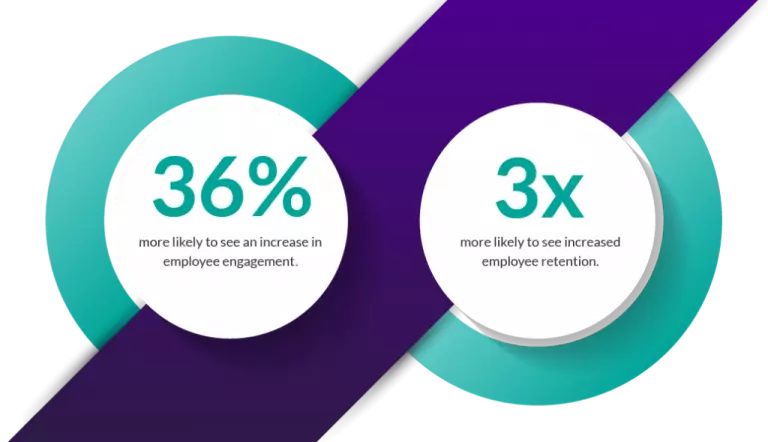 Results you can measure
It's easy for companies to tout things like "better employee engagement" and "reduced turnover". But we know HR Leaders like you need guaranteed performance metrics in these areas in order to get buy-in from your team. You need the data. That's why our research team works hard to track and share the success our customers experience.
How Achievers transforms your people strategy
All your employee engagement programs in one core culture and communications hub
Recognize
Fuel company culture by activating company values and priorities with high-frequency and high-impact recognition.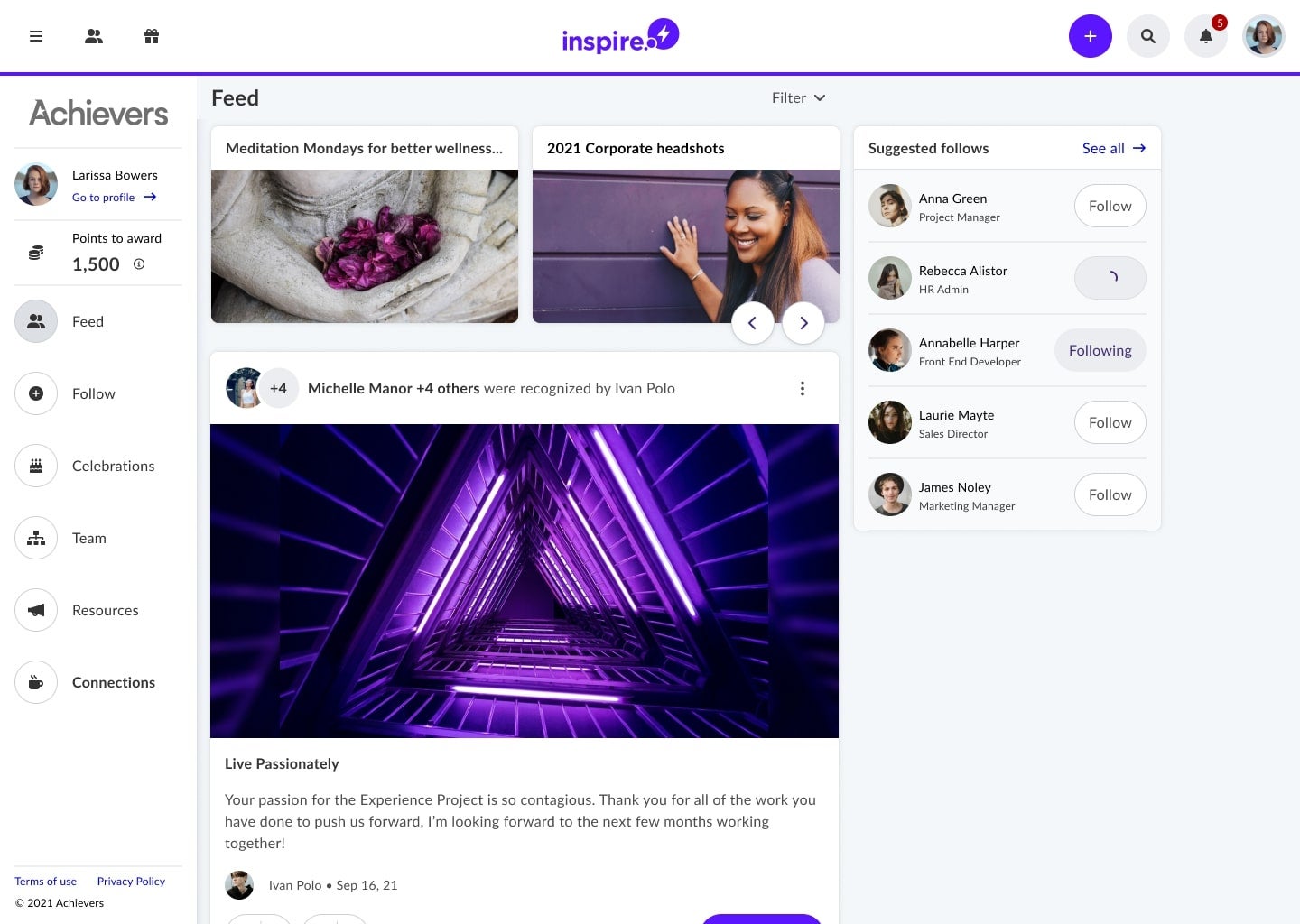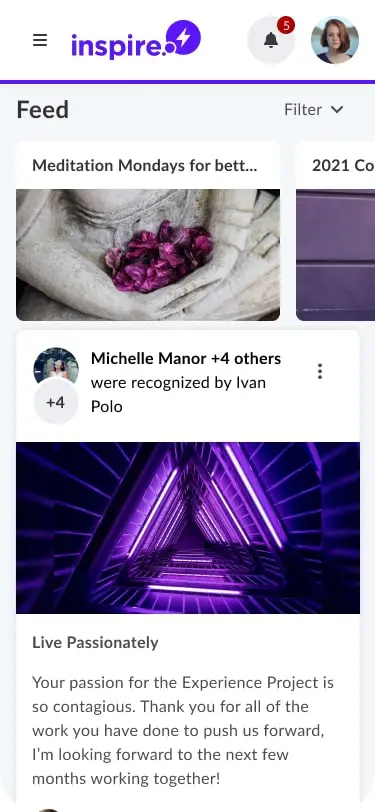 Reward
Make your diverse workforce feel valued by maximizing the value of points and choice of rewards.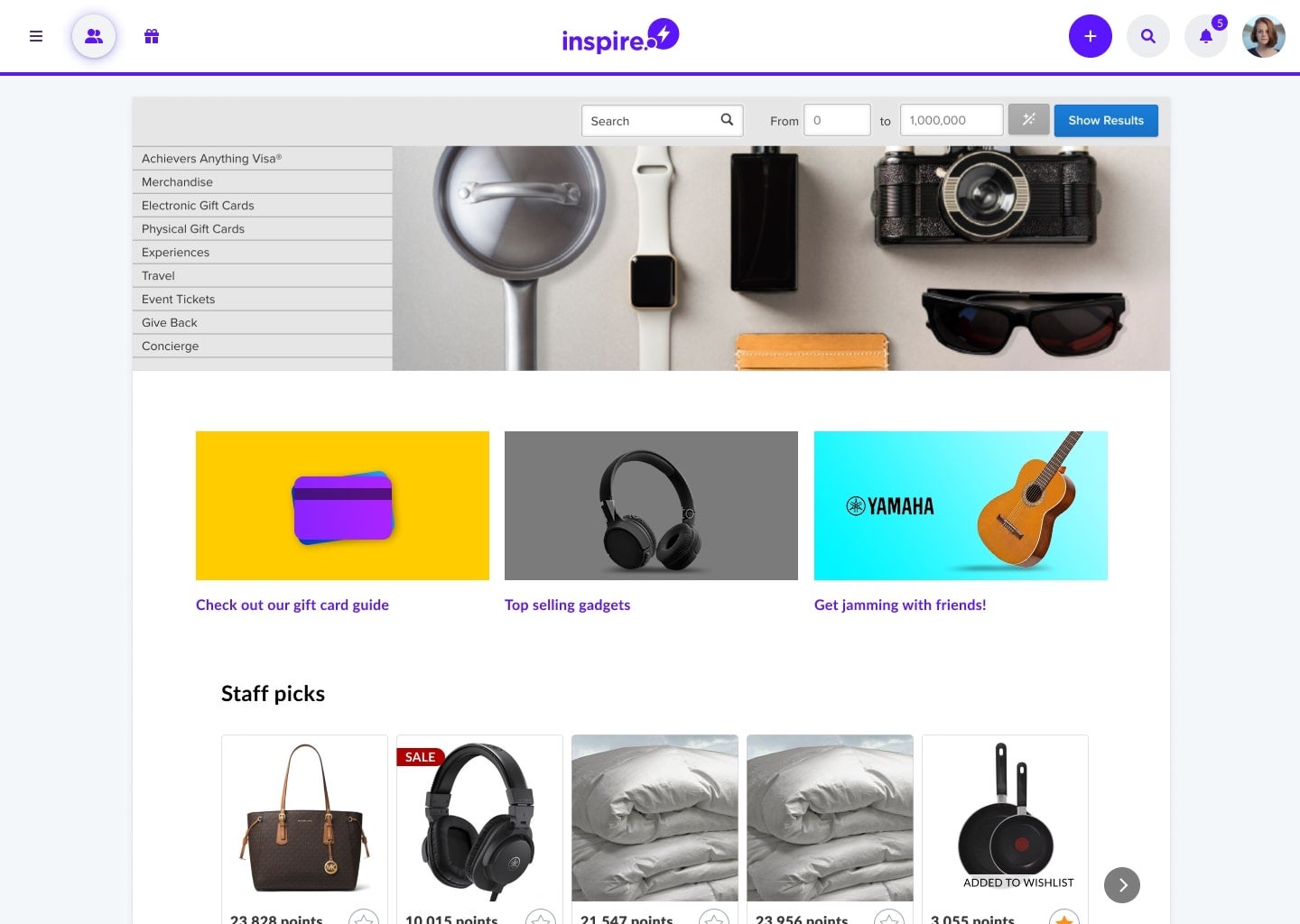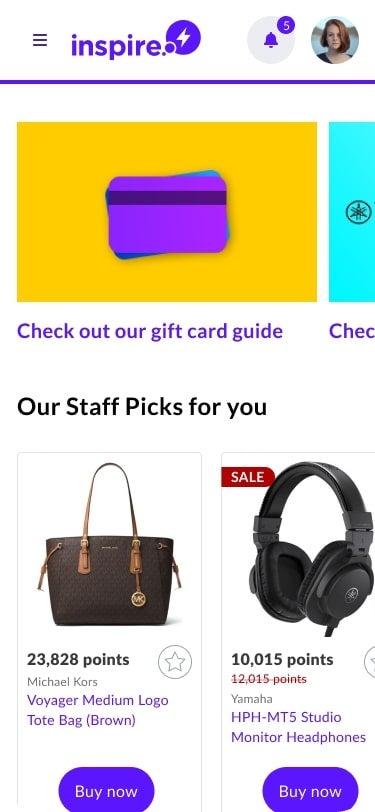 Connect
Encourage collaboration and create an environment where people can do their best work.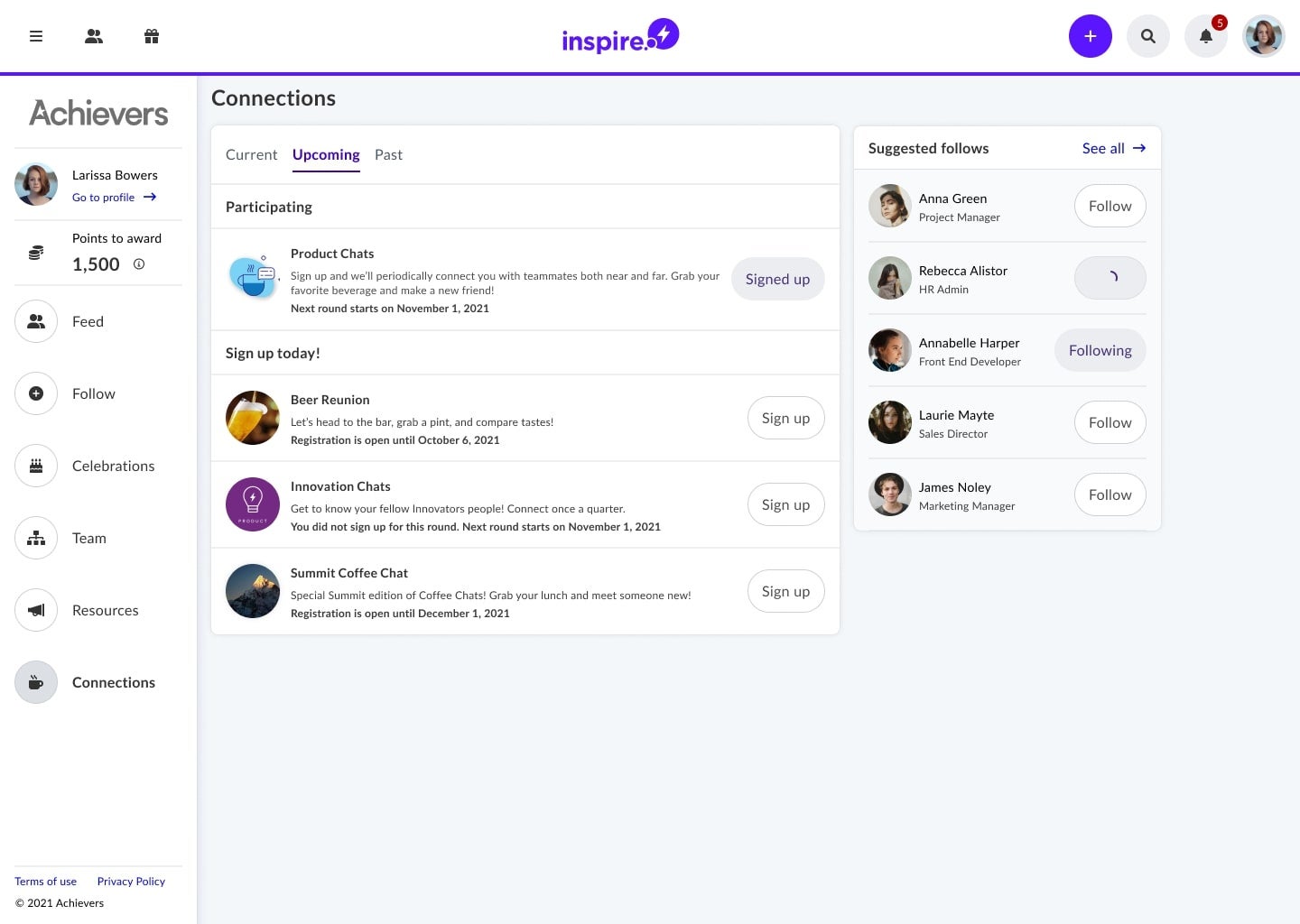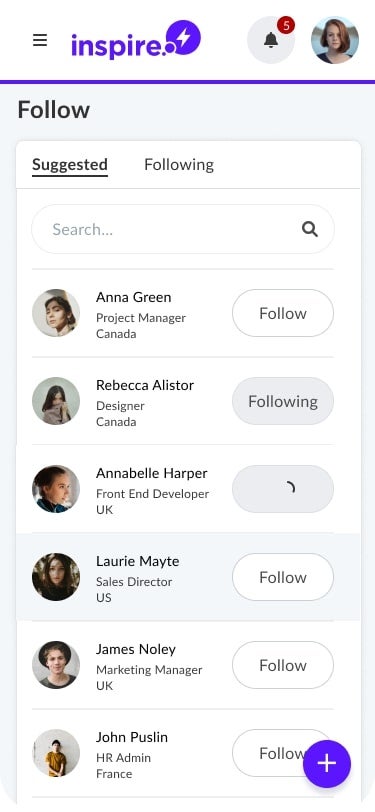 Don't just take our word for it
Hear what our customers have to say