Two DAYS

.
endless
possibilities.
---
Mark your calendar for these not-to-be-missed sessions with expert panelists and guest speakers.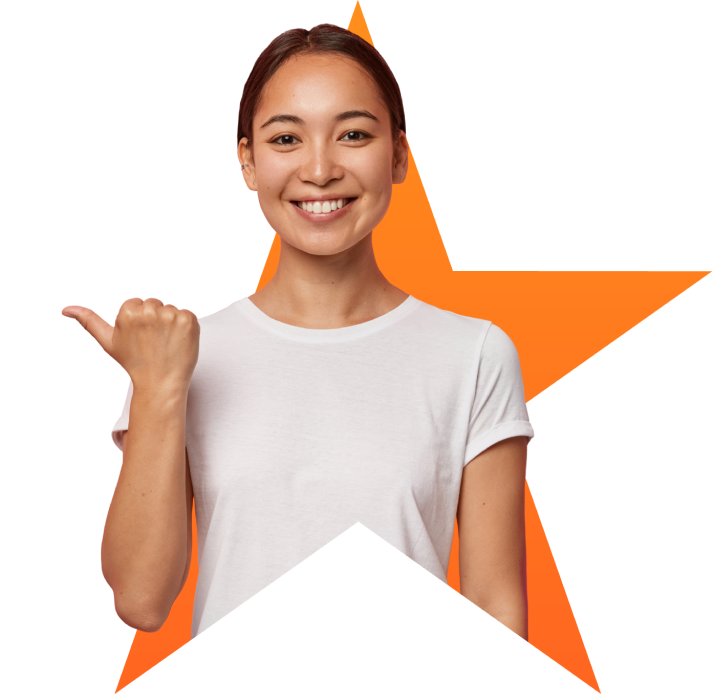 Wednesday, September 22, 2021
12:00 PM ET

Achievers Opening Keynote: Change the way the world works


Take your front-row seat to the future of employee experience. Join Achievers CEO, Jeff Cates, Dr. Natalie Baumgartner, Chief Workforce Scientist, Michael Cohen, Chief Product Officer and Vanessa Brangwyn, Chief Customer Officer, plus special guests, for 60 minutes packed with energy and insights, celebration, thought leadership, and exciting innovation announcements to kick off ACE 2021.

1:15 PM ET

Activating an Employee-Powered Culture


The Achievers Employee Experience PlatformTM engages, empowers and activates employees to deliver a culture that means business.

Achievers Employee Experience Platform(TM) Roadmap Update


Join Achievers' Chief Product Officer Michael Cohen for an exclusive look at what's new and what's next in the Achievers Employee Experience Platform(TM). Get a head start on adopting new recognition and employee voice capabilities to drive your employee experience forward, and be the first to know about long-term capabilities, priorities, and progress. Please note that this session is only available to Achievers customer.

Password Required – Ask CSM/AE

2:00 PM ET

Marcus Buckingham, Bestselling Author and Leading Expert on Talent and Employee Engagement


9 Lies About Work and What HR Can do About it
In this dynamic keynote, Marcus Buckingham will explore what his latest research reveals about why some of our basic assumptions about the world of work are categorically wrong and how HR leaders can guide their organizations to adopt a more humane and data-driven approach to creating an employee powered culture, despite the uncertainty that lies ahead.

3:00 PM ET

Chester Elton and Adrian Gostick: Leading with Gratitude


Showing gratitude to employees is the easiest, fastest, and most inexpensive way to boost performance. New research shows that gratitude boosts employee engagement, reduces turnover, and strengthens team bonds. Despite these benefits, few executives effectively utilize this simple tool. Adrian Gostick and Chester Elton call this the gratitude gap. In Leading with Gratitude, the authors introduce eight simple ways managers can show employees they are valued. They supplement their insights and advice with stories of how many of today's most successful leaders, such as Allan Mullaly at Ford and Hubert Joly of Best Buy, successfully incorporate gratitude into their leadership styles.

4:00 PM ET

DE&I Today: A Conversation Around Getting it Right


Without strategy and structure, most Diversity, Equity, and Inclusion (DE&I) initiatives fall flat. In this session, HR leaders in the DEI space will share their stories of developing and implementing successful DE&I initiatives. From newly established, to tenured and evolving, each of our panelists' journeys will provide you with insights and actions to help you build and sustain your organization's own DE&I strategy.
Thursday, September 23, 2021
12:00 PM ET

CHRO Call to Action: Creating A Culture of Belonging


It's long been known that successful Diversity, Equity, and Inclusion programs drive business results. But organizations need to understand what the mechanism is behind those results. New research from the Achievers Workforce Institute suggests the answer: a strong sense of belonging. Employees with a strong sense of belonging are more productive, resilient, engaged, and committed. They're more likely to recommend their employer as a great place to work and say they are able to look after their mental and physical wellbeing. Learn about the five pillars of belonging and how you can improve existing DEI and employee experience programs to develop belonging inside your organization.

1:00 PM ET

Your Path Into The Future of EX


The new employee experience awaits! Get all the details on what the journey will look like for you and your workforce right here.

Password Protected. Ask your CSM/AE

How to Get Recognition Right in a COVID-era Workplace


Join Achievers' VP of Customer Success, Matt Tremmaglia and employee engagement evangelist, Brie Harvey, as they debunk common myths about employee recognition and breakdown the blueprint to getting it right for the COVID-era workplace.

2:00 PM ET

Michael C. Bush: Key Ingredients for an Award-Winning Culture in 2021 and Beyond


Join Achievers CEO in an interactive fireside chat with Great Place to Work® CEO, Michael C. Bush as they explore: research-based solutions for maximizing human potential, ways top employers are adjusting the employee experience for the future of work; and how HR leaders can garner stronger executive support for culture initiatives. Participant questions may be submitted ahead of time or asked live during the session.

3:00 PM ET

C-Suite Discussions: Re-centering Around the Employee Experience


Join us for a dynamic panel discussion featuring some of the world's top Chief People Officers who will explore their journeys with cultivating a "future proof" employee experience centered on belonging, connection, and purpose.

4:00 PM ET

ERG Program Management & Emerging Topics


Join our ERG Alliance discussion, where Amanda Pate from Sun Life Financial, a member of the ERG Alliance, sits down with Bianca West & Breanne Woodrow from Achievers to discuss Sun Life Financials ERG journey. In this session they will discuss emerging topics in the ERG space, best practices in programming and how to tie your ERGs to business outcomes.

Beyond Recognition and Rewards: Doing More with Achievers Suite of Products


Tackling critical business initiatives and motivating desired outcomes using your Achievers Program
*All session times are in Eastern Daylight Time (EDT).