the who's who of

HR industry leaders
---
Hear from the change-makers, groundbreakers, and trailblazers who
will inspire you to cultivate a culture of belonging for your organization.
More voices of
inspiration
Expand your mind—and your network—with this energizing lineup of thought leaders.
Take home more than just a swag bag and gain valuable strategies to make your business
a place of belonging.
Meet the
Achievers team
X
David Bator thinks and writes about how work should work. David leads Achievers Workforce Institute, a strategic practice whose focus on Research, Community and Advisory empowers global executives with tactical, practical approaches to changing how the world works. David is passionate about people, and has spent the last 20 years working closely and consultatively with HR, IT and Communications leaders to build programs that position individuals, teams and companies grow.
Register now
X
Natalie has spent her career advising companies of all sizes, from entrepreneurial startups to Fortune 500 firms, on issues related to company culture. Specifically tackling key hire assessment and portfolio due diligence issues, she's found success analyzing what most overlook – the human element. She holds a Ph.D. in Clinical Psychology with a specific focus on assessment and additional training in strength-based psychology. Natalie serves on the board of the Consulting Psychology Division of the American Psychological Association. She is a popular speaker on culture and recently did a TEDx talk on the importance of culture fit. Natalie is a culture evangelist and is passionate about the power that culture fit has to revolutionize how we work. As an avid Boot Camp aficionado, if you can't find Natalie in the office odds are good you'll bump into her sprinting up mountains in her hometown of Denver, CO.
Register now
X
Michael Cohen is an intrapreneur and product leader with over a decade of experience in innovation and product-based roles. With product roles that have spanned sports, retail and financial services, Michael has a track record for intrapreneurship and product development that has seen him bring multiple successful and scaled products to market. As the Chief Product Officer at Achievers, Michael is responsible for the strategic leadership and delivery of the Achievers suite of products. Michael is a proven builder of high-performing and innovative product teams and businesses through his agile and diverse team-first approach. Michael is a regular author and conference speaker on the topics of innovation, intrapreneurship, developing innovation culture and disruptive technology. Michael is also a mentor to multiple start-ups, a Board Member at Sketch Youth Arts and is a member of the Technology and Innovation Advisory with Sick Kids Hospital Foundation.
Register now
X
Hannah is a senior HR leader with over 20 years of experience in consulting to a variety of global organizations around talent strategies, operational excellence, and cultural transformations. As CHRO at Achievers, Hannah infuses her deep understanding of organizational behavior to empower employee and organizational success. With her passion for the intersection of people and business, Hannah is keen to make the world a better place through irresistible employee experiences and leading-edge people and product development. Her dedication is furthered by service on the board of directors for organizations focused on community-building in the HR space and innovating technologies for civic benefit.
Register now
X
Emily Pearce is the Director of Global Customer Care at Achievers and has a passion for leading large teams through transformations. Emily completed her Master of Arts, Leadership with Royal Roads University in 2022. Though her research focused on mentorship, Emily continues to explore the various types of learning partnerships and the role they play in career development, especially for those new to the corporate world.
Register now
X
Kristy Jones
Sr. Director of Employee Success
Achievers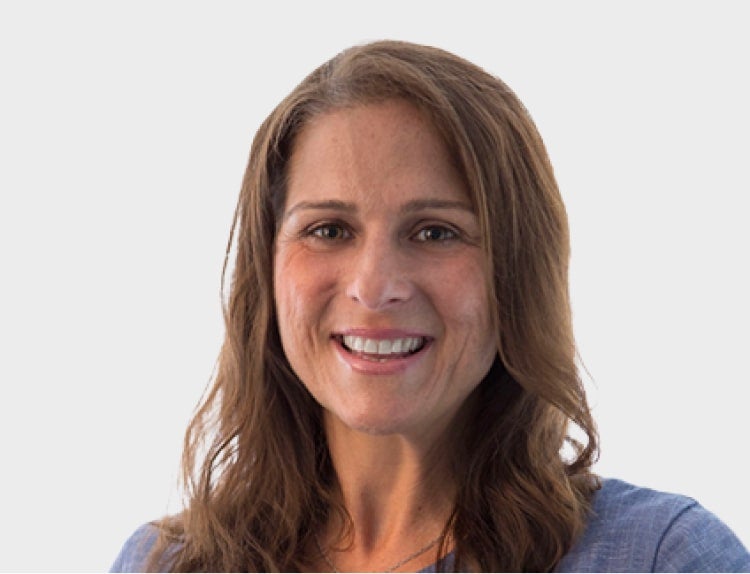 Kristy is the Sr. Director of Employee Success at Achievers where she leads a global team of business partners, scaling the business globally and focusing on retention and engagement. Kristy's previous roles include leading HR for BIC Inc. (Canada) as well as the Commercial functions of Philip Morris International (Canada). At Philip Morris International, Kristy was responsible for the development and deployment of the HR commercial strategy and delivering a new employee experience focused on new onboarding programs, inclusion, equity, and diversity initiatives, and improved talent and performance management.
Register now
X
With 20 years of account management experience, Krystal has worked at Achievers for over 7 years, helping recognition programs drive adoption, engage employees, and consolidate recognition initiatives into one central employee hub — all while sharing amazing ROI for program administrators. Understanding the complexities and unique differences of each unique customer allows her to help organizations target specific audiences and align business goals and outcomes. With a passion for mentorship and career progression, Krystal leads our Achievers Mentorship Program. This group's mission is to share information, best practices, education, and experience to help employees develop leadership skills and create career-advancing opportunities to drive Achievers' success. Managing a brilliant team of Achievers Customer Success Managers, Krystal continues to work closely with customers, bringing new ideas and thought leadership to every conversation.
Register now
X
Emma heads the Client Services team at Achievers APAC. She develops long-term partnerships with enterprise clients and provides support to ensure each client realises the full potential and benefit of their Employee Success programs through program adoption, engagement, recognition, leader performance and values. Since 2019, Emma has had the opportunity to lead and develop fantastic teams focused on a world-class customer experience and has partnered with many diverse organisations who share her passion for creating a work environment committed to employee recognition as a key driver of business success.
Register now
X
Caitlin started her career in journalism and is still passionate about bringing the right information to the right people at the right time. As content manager and data analyst, Caitlin oversees Achievers Workforce Institute's primary research program, investigating the latest workforce trends to bring actionable best practices to HR and business leaders. Caitlin has a BA in Psychology and a post-graduate diploma in journalism and has spent the last decade of her career specializing in HR content and data. She grew up in New Zealand but has lived in Toronto since 2011.
Register now
X
Elise Judges
Sr. Customer Success Manager
Achievers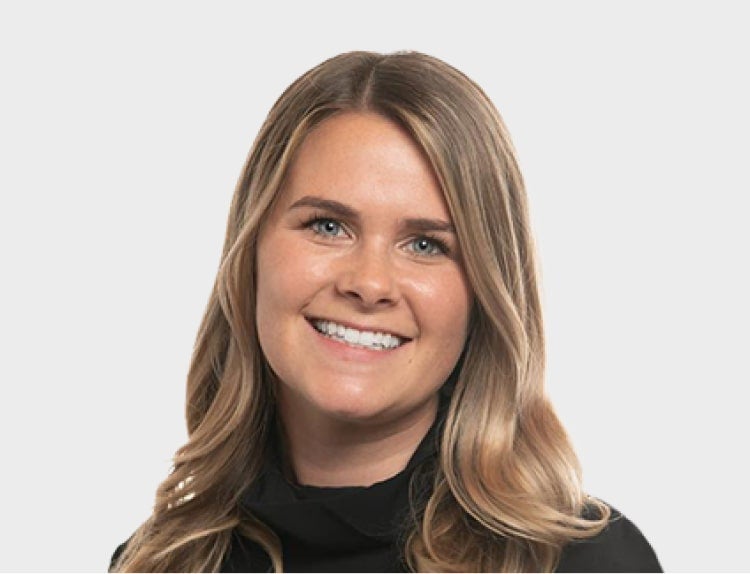 With nine years of experience in the Recognition and Engagement Space, Elise has partnered with many Achievers customers to create best in class recognition programs. By understanding each customer's business, what makes them unique, and who their people are, she is able to recommend best practices that will truly help every employee do the best work of their lives. As our customers' strategic goals evolve, Elise supports them by ensuring that their recognition program is designed to be at the forefront and in alignment with the where their business is going.
Register now
X
Francesca is an Implementation Manager at Achievers. She works with customers of various shapes and sizes to ensure their programs are launched on time and in scope. Having completed her CAPM, Francesca has a thorough understanding of project management and how to effectively manage project dependencies and stakeholders. Having been an A-Player for 3+ years she has holistic Achievers product knowledge and offers invaluable insights on how to effectively build programs that meet her customers' dynamic needs. With an interest in internal communication and engagement, Francesca offers best practices and ideas for how her customers can make an impact on launch day.
Register now
X
As a highly-skilled global communications and adult education expert, Leala and her team have a clear focus: To help Achievers customers keep their program top-of-mind and aligned to business objectives through education as well as engaging communications campaigns that drive measured success. Having assisted some of our largest customers with change management support, program expansions, as well as other behaviour-driving initiatives, she approaches her work from a thoughtful, global perspective. Leala is also responsible for the ongoing management of the Achievers Success Community. With this commitment to support, coupled with her personal philanthropic experience, she is a true expert in helping others foster both in-person and digital connections.
Register now
Be at the forefront of

Better Belonging
At ACE, you have the distinct opportunity to address C-suite, VP, director, and senior manager
audiences with approaches that speak to belonging. Your content will resonate with every leader
looking to drive results and cultivate a happy, healthy workforce.
Become a sponsor