Did you know employee engagement levels bounced back to an all-time high rate of 65% in 2017, up 2% from 2016? This is great news for HR professionals whose goals are to increase employee engagement and productivity. Why should employee engagement be a top priority for your business? Let the numbers from Achievers' white paper tell you:
Engaged employees are 87% less likely to leave their organizations than disengaged employees
Disengaged workers have a 60% higher rate of general errors
66% of all employees will look elsewhere for work when they feel underappreciated and undervalued
54% of managers feel that "it's common for staff to quit due to lack of recognition"
We're over halfway into 2018, and it's time for employee engagement advocates to come together and share impactful ways to empower and inspire. Join us at Achievers Customer Experience (ACE) 2018, the leading employee engagement and recognition conference in North America. ACE brings together Achievers customers and prospective customers, along with renowned guest speakers and HR thought leaders – all focused on improving the employee experience and driving engagement to achieve desired business outcomes.
Our incredible two-day conference is going to be in Toronto, so make plans to be at the Delta Toronto Hotel from October 23-24. You'll have the opportunity to network with hundreds of HR thought leaders, executives, and experts, offering their thoughts as to how to implement and maintain a world-class engagement program. ACE 2018 is a conference for innovators who are looking for best practices to successfully engage their employees.
The fun isn't limited to just ACE. The Achievers 50 Most Engaged Workplaces Awards Gala kicks-off the festivities the evening prior. Not only does The Achievers 50 Most Engaged Workplaces Awards recognize the employers in North America that best display innovation in engaging their workplaces, it features a variety of opportunities for inspiration and education. Past winners include top brands, such as Air Canada, Meijer, Rogers Communications, and Electronic Arts. This year, we have a distinguished panel of judges consisting of HR experts and thought leaders on workplace engagement. Join us to rub elbows with the top performers and thought leaders in the HR and employee engagement space.
ACE Speaking Tracks
With three presentation tracks designed to inspire, innovate, and engage, you'll gain insight as to how some of the most successful companies have leveraged employee engagement to meet key business objectives.
LEAD (Thought Leadership Track) – Join some of the most forward-thinking minds in HR as they shed light on emerging workforce and employee engagement trends and offer expert advice to challenge your everyday thinking.
ENGAGE (Customer Success Track) – Learn about the tools and strategies used by some of Achievers' most successful customers to elevate their programs and achieve desired business outcomes, including reduced attrition, increased sales, and unrivaled customer satisfaction.
ACCELERATE (Product Innovation Track) – Take a deep dive into the capabilities of the Achievers Platform. Collaborate with, and learn from, Achievers Product experts who will share how to get the most out of the platform and accelerate program ROI.
Inspirational Keynote Speakers
Leave ACE 2018 feeling inspired and motivated by our amazing lineup of keynote speakers.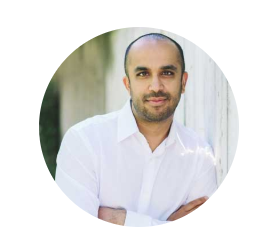 Neil Parischa
Happiness Expert | Bestselling Author of "The Book of Awesome"
Neil Parischa is a "New York Times" best-selling author, award-winning blogger and one of the most popular TED speakers in the world. He draws on the latest research in happiness to increase individual performance and create a more positive and productive workplace.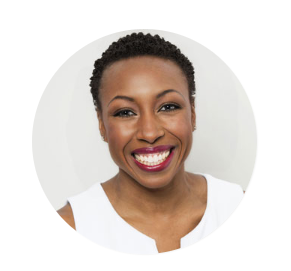 Tiffany Dufu
Author of "Drop the Ball" | Named to the League of Extraordinary Women in "Fast Company"
Tiffany Dufu is a catalyst-at-large in the world of women's leadership. She is the author of "Drop the Ball", a memoir and manifesto that shows women how to cultivate the single skill they really need in order to thrive: the ability to let go.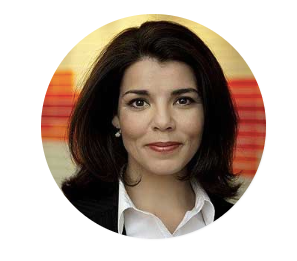 Celeste Headlee
Communication and Human Nature Expert | Award-Winning Journalist | Author
Celeste Headlee is an award-winning journalist, professional speaker and author of "Heard Mentality" and "We Need to Talk: How to Have Conversations That Matter." Headlee's TEDx Talk sharing 10 ways to have a better conversation has over 16 million total views to date.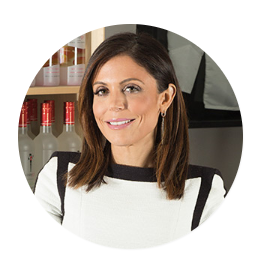 Bethenny Frankel
Entrepreneur | TV Personality | Author | Philanthropist
An entrepreneur, TV personality, author and philanthropist, Bethenny Frankel is a businesswoman ahead of the curve. Most recognized as a star on Bravo's "The Real Housewives of New York City," Frankel created the Skinnygirl brand, now a lifestyle empire, which led her to being on the cover of Forbes Magazine.
In addition to our amazing lineup of keynote speakers, we will also be offering breakout sessions from thought leaders including:
Bobi Seredich, Co-Founder, Southwest Institute for Emotional Intelligence
Brian David Johnson, Futurist in Residence, Arizona State University
Kyle Lagunas, Analyst, IDC
David Kingsley Head of Global People & Place, Mulesoft (a Salesforce company)
Peter Weng, Chief Business Officer, Search Inside Yourself Leadership Institute
Shane Green, President & Founder, Professional Services, SGEi