Employee feedback Software
Listen to your employees. Prioritise feedback. Take action.
Uncover employee insights and take meaningful action with our all-in-one voice of employee product including science-backed surveys, forms, polls, and quizzes.
Capture employee feedback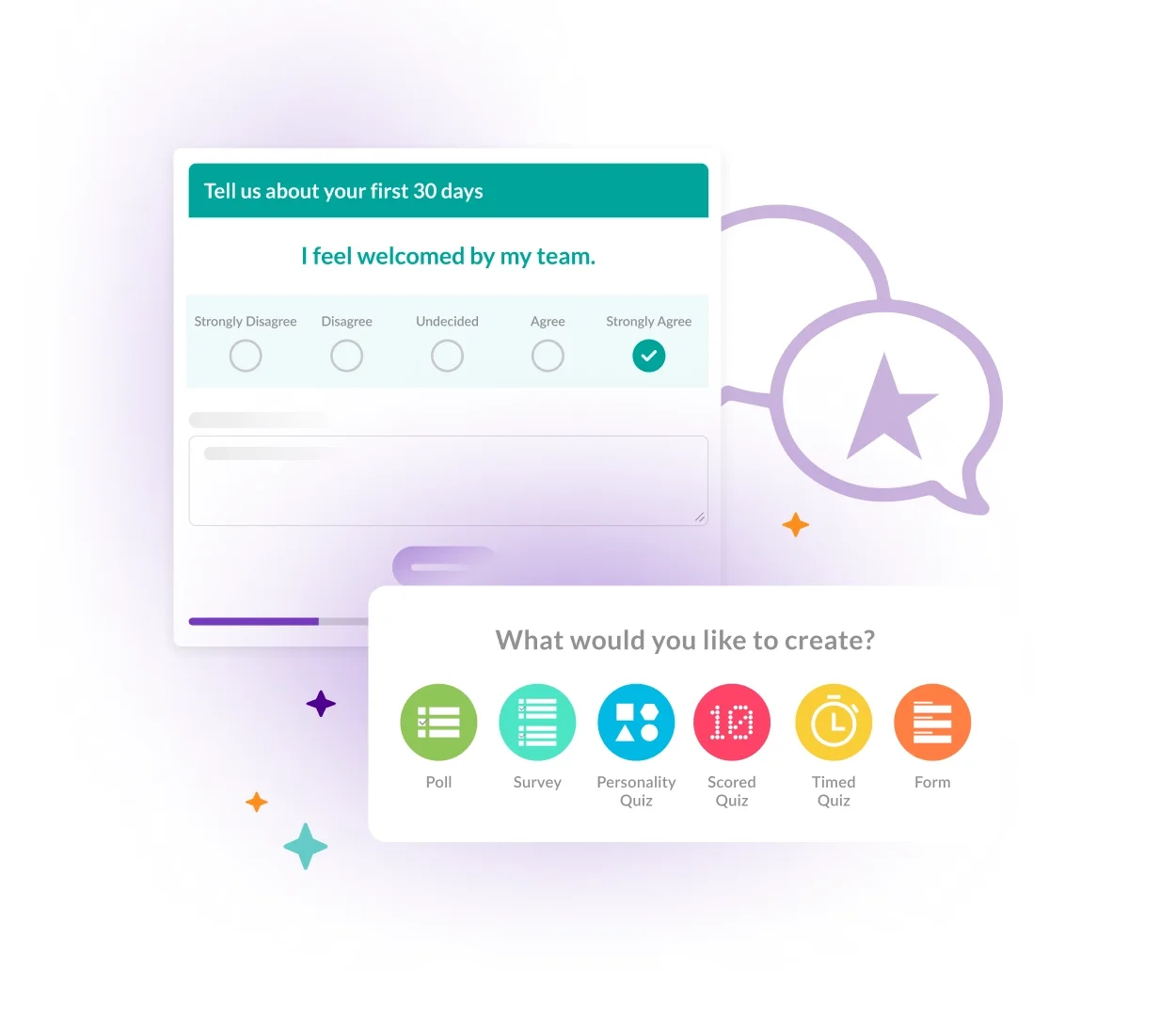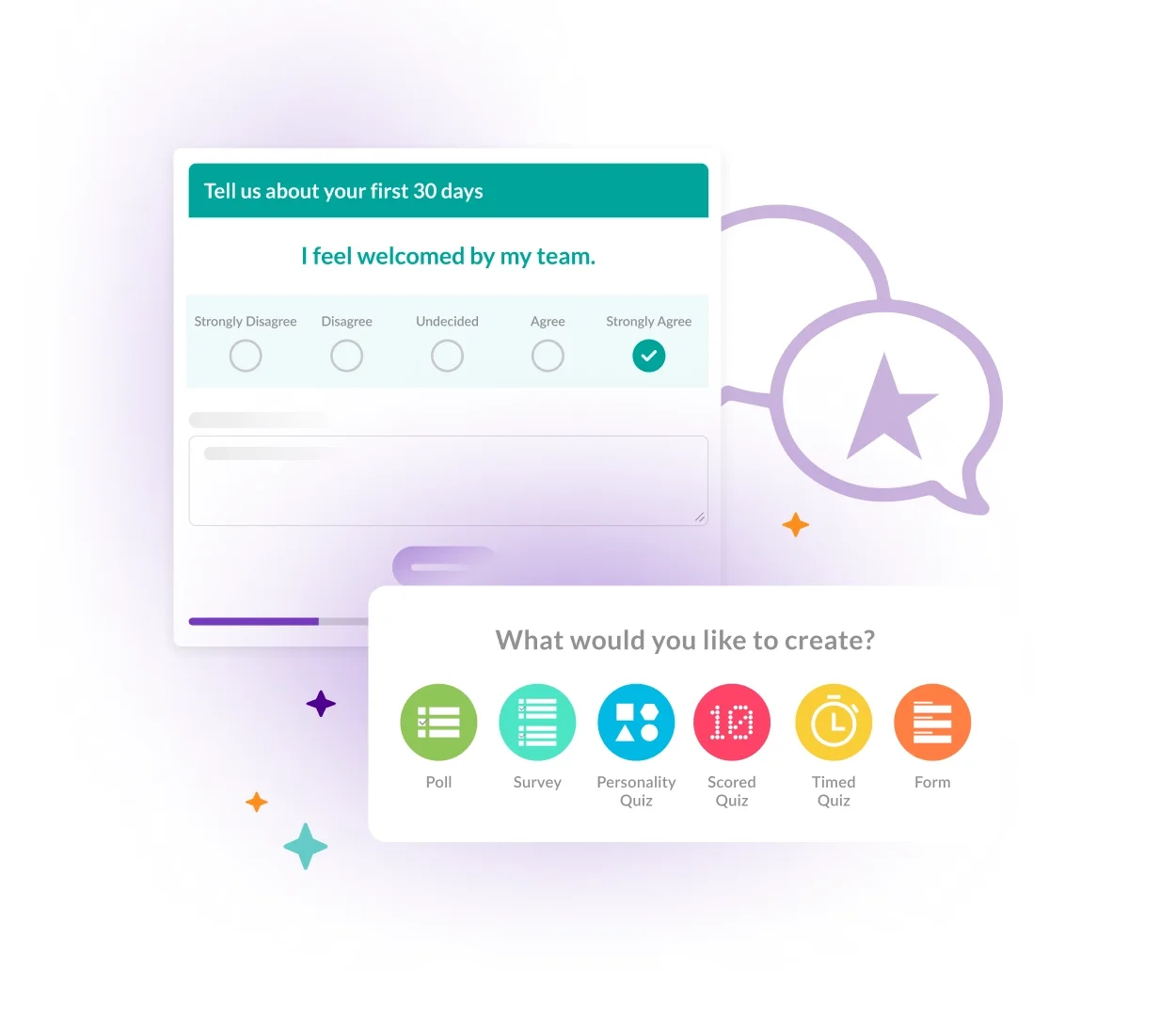 Frequent feedback fuels engagement
– According to Achievers Workforce Institute
3x
Employees are 3x more likely to trust leadership and feel a sense of belonging when companies act on feedback
50%
Organisations that gather feedback more than four times a year have 50% higher engagement
77%
Of employees say they are more likely to provide honest feedback in a survey versus their manager
How does it work?
A robust approach to collecting employee feedback
Check-ins
An always-on chatbot that allows employees to share their sentiment and provide feedback, helping managers identify areas to support.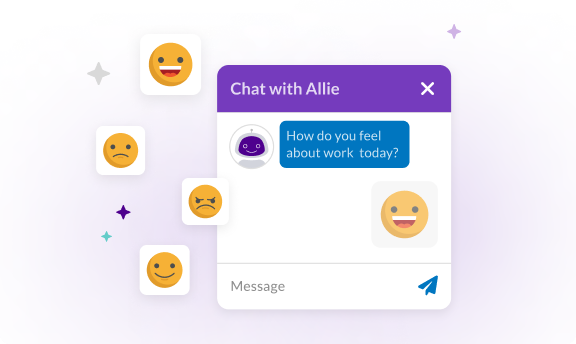 Feedback
Capture the employee voice with a digital feedback toolkit using polls, quizzes, surveys, and forms. Launch awareness campaigns and collect feedback wherever the employees are – via email, QR code, mobile links, or the Achievers platform.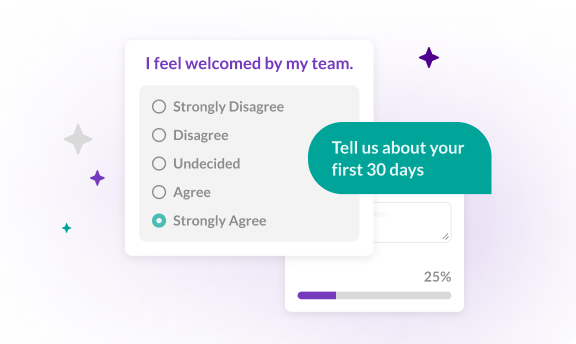 Templates
Save time and eliminate any guesswork with our expansive content library of polls, quizzes, surveys, and forms. These ready-to-use, editable templates cover a wide range of employee experience and topics – from social responsibility, wellness, workplace safety to DEIB. Easily track the most important moments of your employee journey with our 30/60/90-day lifecycle surveys.
Book a demo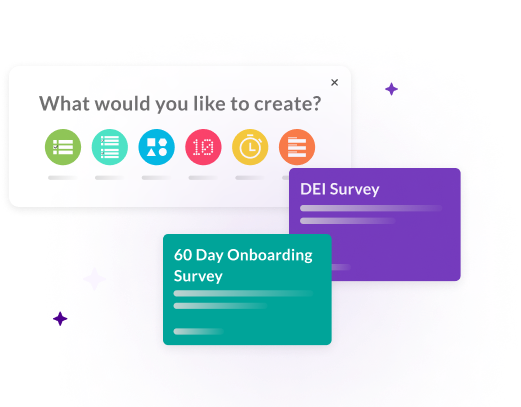 Customer service
24-hour support in 120 languages
As a 26-time Stevie Award winner for customer service, there's a reason why Achievers has a 98% customer satisfaction rate and a 95% customer retention rate – we care about your success
Customer Care
Gain the peace of mind that your employees are well taken care of with our 24/7 multi-channel support to 2M+ users located in over 150 countries and territories.
Professional Services
Leave the details to us. From kick-off to go live, we'll guide you through the entire implementation process – all tailored to your unique needs.
Customer Success
Get one-on-one guidance from a dedicated Customer Success Manager who will work with you to develop and monitor programme goals, metrics, and KPI's.