Recognise your people
Achievers' cloud-based and mobile first employee recognition platform is shaped by science, and boosts engagement, commitment, and productivity by 3x. It will help you become the employer of choice and fulfil your growth targets.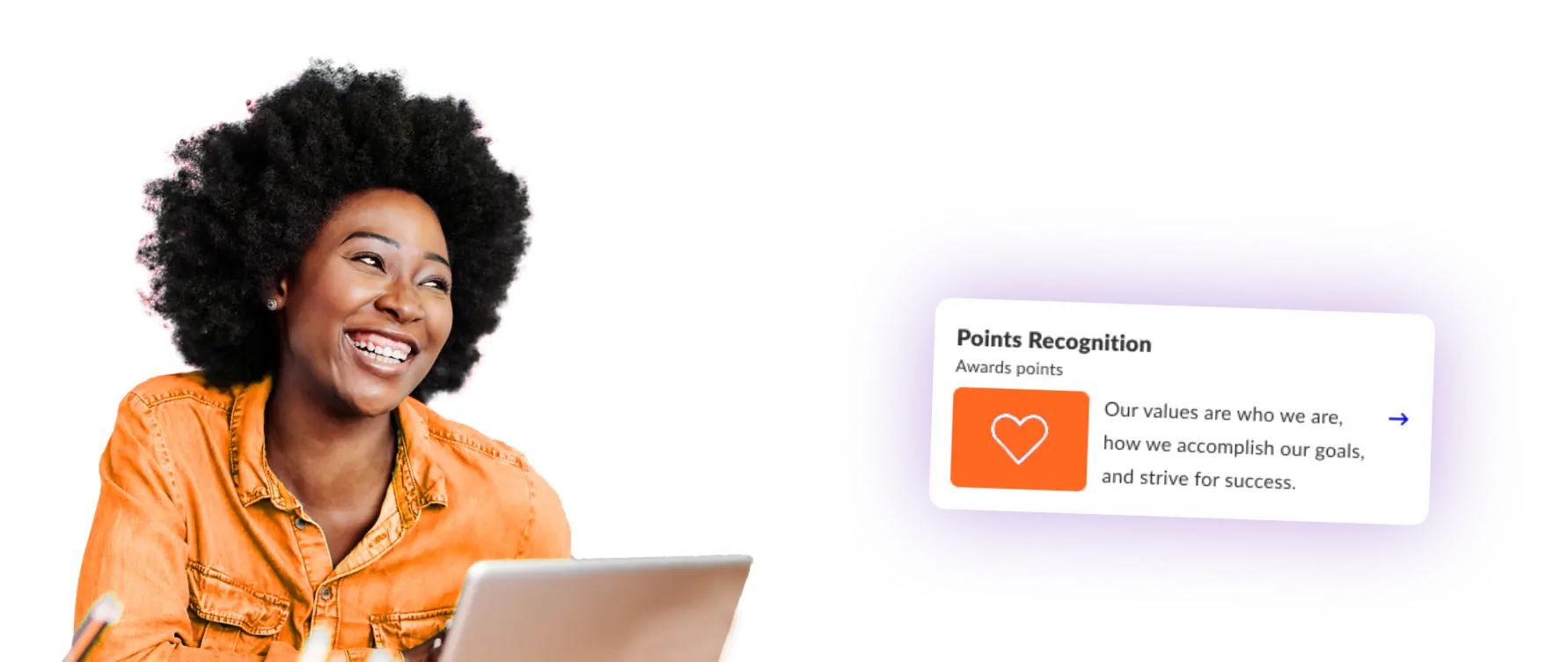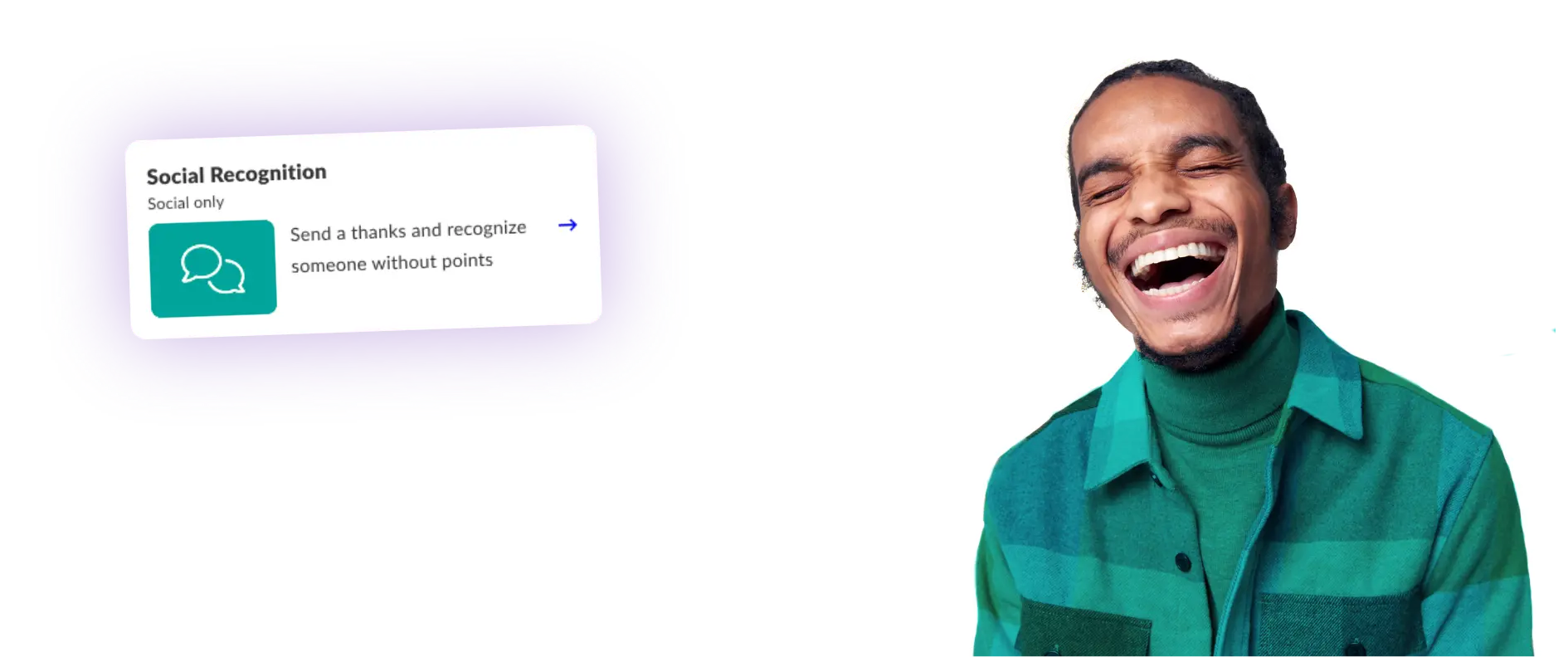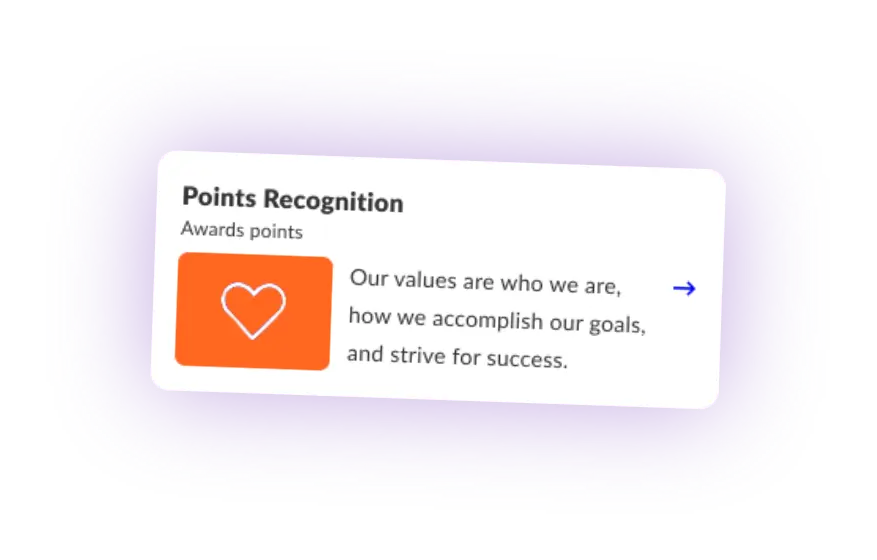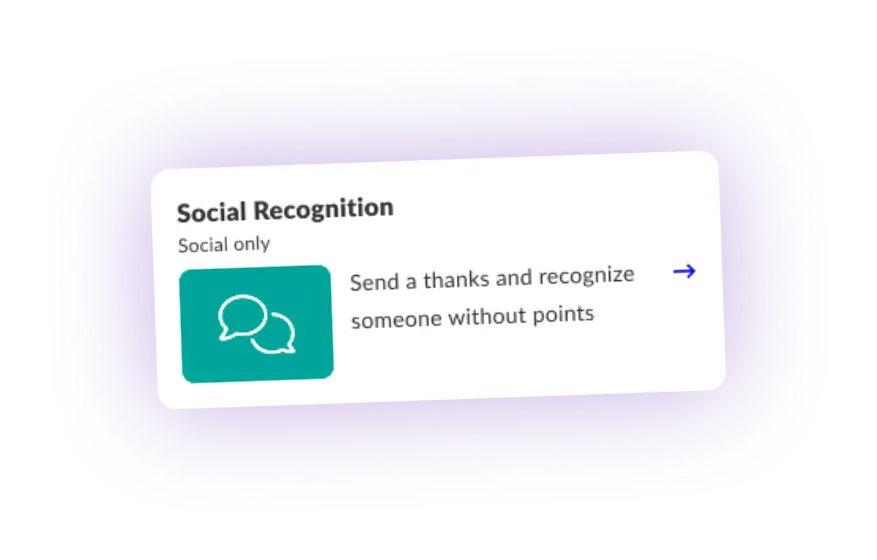 High employee turnover and low employee engagement?
Improve organisational culture with Achievers rewards and recognition platform. Recognising your employees increases engagement, motivation, and fosters positive work culture for productivity and retention.
Don't just survive, thrive with Achievers.

#1 employee recognition software

To increase employee engagement, productivity, and retention – key for business growth

User-friendly platform and insights
To simplify the process of employee engagement for HR teams

Seamless integrations and mobile-app

To help managers and colleagues recognise and connect how and when they want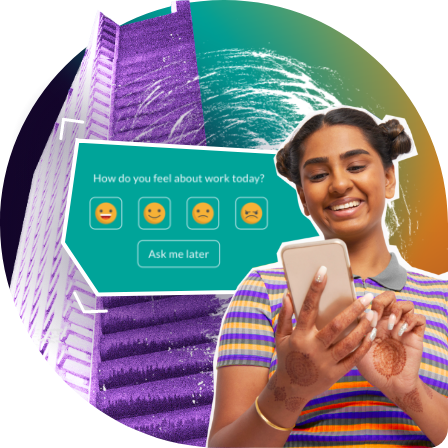 Everything you need to engage your employees…

Retention-rising Recognition: keep your top talent by 2.5x
Solve employee recognition challenges with a mobile-first platform
Customise recognition to match your company culture and budget
Keep your team engaged with fun celebration cards, boosts, GIFs and more

The Ultimate Employee Rewards Selection
Unlock endless reward options with our 2,500+ brand catalogue
Go global with market-priced rewards & 24/7 support in 150+ countries
Easily track reward spend with user-friendly analytics

Raise the Recognition Roof with a 1.3x Boost!
Never miss a celebration again – easily recognise milestones
Automatically notify managers in advance of upcoming celebrations
Foster inclusivity by sharing employee stories & successes

Create a Workplace Where Everyone's Voice is Heard
Get a pulse on your culture with ease using our best-practice feedback tools
Eliminate guesswork with pre-built surveys and templates at your fingertips
Meet Allie, Achievers' listening and wellbeing coach

Friendship at work: the secret to 2.4x employee retention
Unite remote, offline or global teams with our mobile-first platform
Impress new hires with exceptional onboarding tools
Break the ice and boost team connections with fun, interactive icebreakers

GM Recognition is not just a tool that allows employees to recognise and be recognised globally, it is an enabler to drive the culture we need to win by helping our employees link our GM Behaviors with the work we do every day."


The fact that we looked for a great platform which we have got, but also need someone to walk us through and hold our hand to make sure launch was successful and we have received this. Post launch as well, Achievers have stayed with us to help with issues."


Our employees love our Achievers platform and it embedded into our Kellogg culture seamlessly. Our people call it intuitive and easy to use, and the mobile app is a hit for many leaders who love that they can recognise in real-time."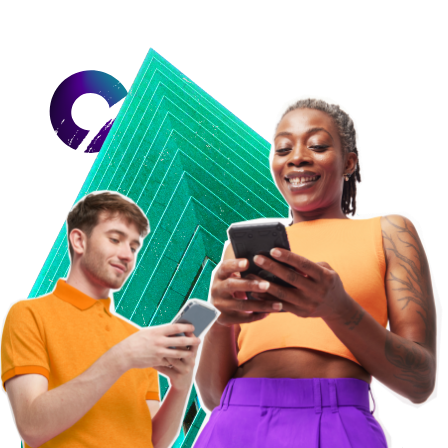 New to recognition? See how it can help your business thrive
62%

if(!empty($donut_percentage_caption)): ?> endif; ?>

if(!empty($donut_average_suffix_text)): ?>

increase in engagement

Transform your company culture and watch employee engagement soar with our powerful connection tools. Perfect for SMBs and Enterprises alike, don't wait to see the positive impact on your business!
endif; ?>
3X

if(!empty($donut_percentage_caption)): ?> endif; ?>

if(!empty($donut_average_suffix_text)): ?>

more likely to be productive

Recognise your people weekly and guess what? They're much more productive. And with Achievers, we'll help you reach more 'recognitions' than any other provider.
endif; ?>
31%

if(!empty($donut_percentage_caption)): ?> endif; ?>

if(!empty($donut_average_suffix_text)): ?>

reduction in voluntary turnover

Say goodbye to costly recruitment drives! Recognition is the secret weapon to keeping your team engaged and motivated, not only reducing employee turnover but also improving your sustainability.
endif; ?>
34%

if(!empty($donut_percentage_caption)): ?> endif; ?>

if(!empty($donut_average_suffix_text)): ?>

uplift in 'belonging'

Unleash the power of 'connection' and 'belonging' in your workplace with our DE&I-focused tool. Say goodbye to feeling alone at work and hello to a connected and diverse workplace.
endif; ?>
Read the G2 reviews that rated Achievers 4.5 out of 5 stars
Our growing customer base loves us and it's easy to see why. With a whopping 95% customer satisfaction rate and an impressive 98% retention rate, you can trust that we've got your team's recognition needs covered.
And the best part? We'll be with you every step of the way, from the very first recognition to celebrating that 1 millionth milestone.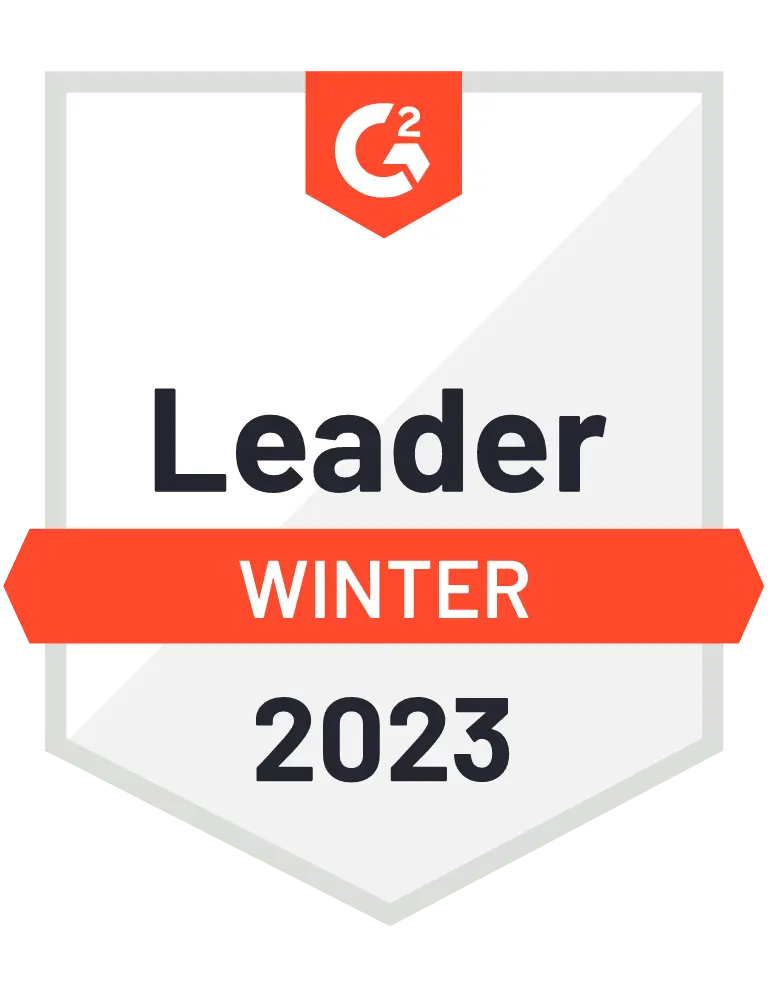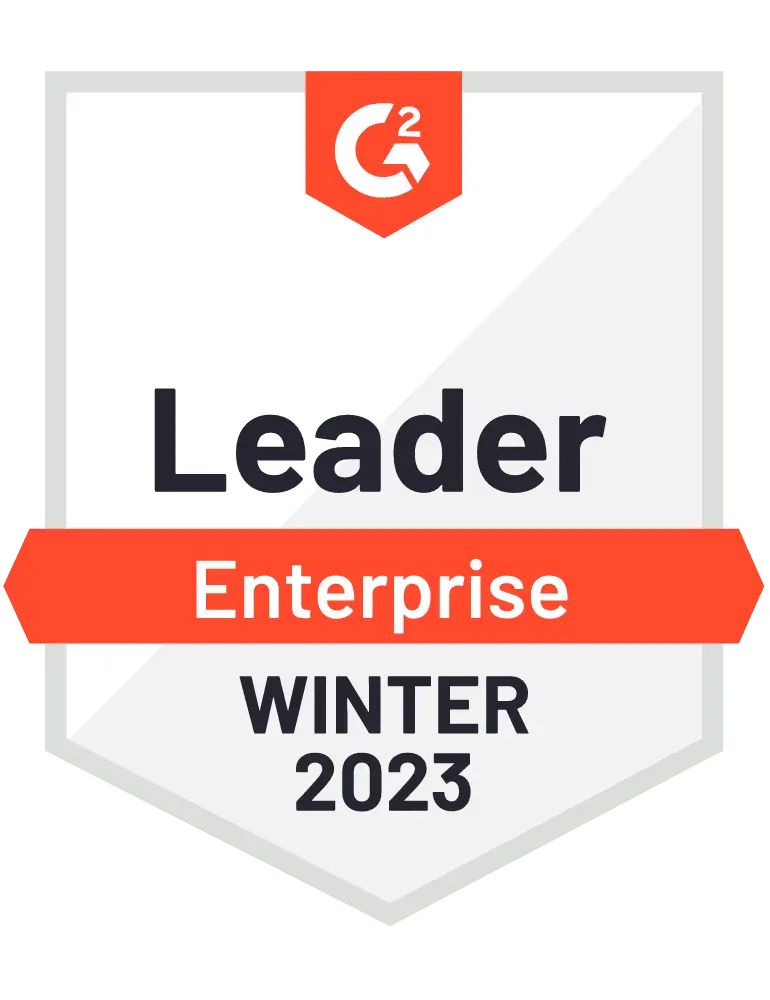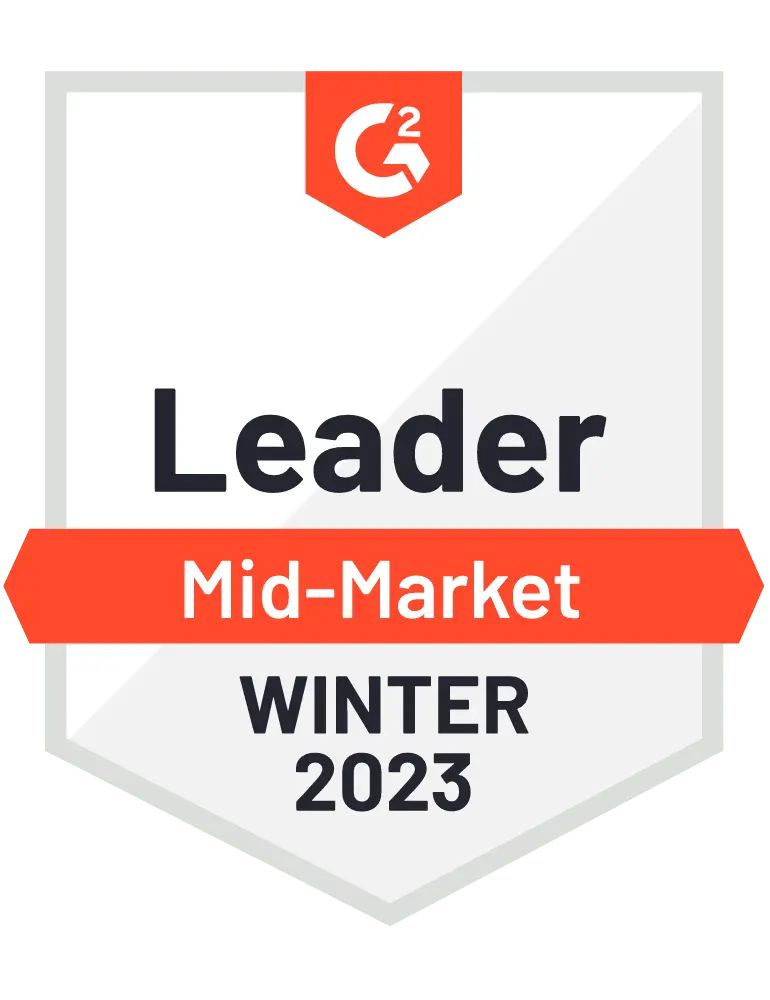 Go to G2 reviews
Enterprise-level recognition for your mid-size business
With our award-winning platform, integrations, and dedicated support, we'll help you design and launch a bespoke recognition program that promotes a sense of belonging and boosts employee engagement. Plus, with our 8-week launch timeline, you'll be up and running in no time. Don't regret a generic solution, choose flexibility, proven results and dedicated support.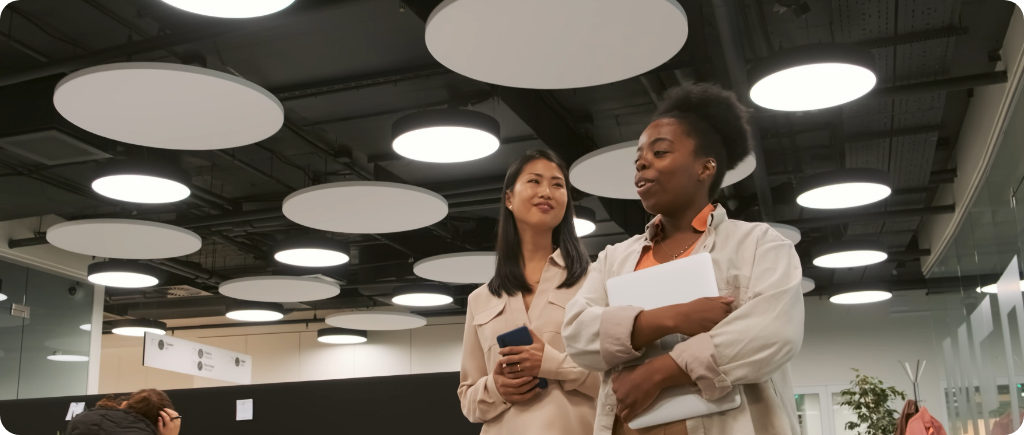 ---
It's never been easier
to give recognition
By connecting with all of your other tools, it saves your employees time and makes it effortless for them to recognise their peers, or direct reports, in the moment. Without seamless integrations, the likelihood of employees using the software decreases, leading to less engagement and, ultimately, less business impact. An integrated recognition platform ensures that recognition happens frequently, and as we all know, frequent recognition is the key to success!
Let our partner network
help you drive ROI
With pre-built integrations to some of the most widely used platforms in the workplace today, like Microsoft Outlook, Teams, Slack, and Zoom, our software makes it easy for your employees to share recognition and provide feedback. By connecting with these tools your employees already use, it eliminates the need for them to learn new systems or switch between multiple apps, which saves them time and makes it more likely for them to use the recognition platform.
Connect your recognition platform with your HRIS
As an HR leader, you know how important it is to have a complete view of each employee to make informed decisions and drive success for your organisation. By using a bi-directional data feed with your HRIS, you can harness the richness of data in our employee experience platform for a more holistic view of each employee. Our platform is built to receive data from every leading HRIS, including Workday, ADP, Ceridian and more. This means that you no longer have to manually input data or switch between multiple systems.
Endless APIs to enhance your Employee Experience
With a wide variety of out-of-the-box API endpoints, you can easily integrate our platform with everyday workplace applications, including social media platforms, health and wellness, learning management, performance management, and more. But that's not all, our open API empowers third-party systems to create and display recognition data, taking your recognition efforts to the next level and driving HR success like never before.
Actionable resources for mid-market and HR professionals
---
Find out more, book a demo now
Achievers' cloud-based and mobile first employee recognition platform is shaped by
science, and boosts engagement, commitment, and productivity by 3x. It will help you
become the employer of choice and fulfill your growth targets.
Free appreciation tool
Whether it's for a job well done, support during challenging times, a successful project, a quick response to a client request, or even just a speedy expense reimbursement, we've got you covered.
Our free Appreciation Cards will let you send a thoughtful acknowledgement of appreciation. So why wait? Give it a try and see the positive impact it can have on your team's engagement and motivation.
Find out more