The best Rewards and Recognition platform by
s

miles

Companies who choose Achievers are 3x more likely to see increased smiles (aka employee retention). That's one of the many reasons why Achievers is the employee engagement platform of choice for Enterprise companies.
Hear from customers
Chat with your expert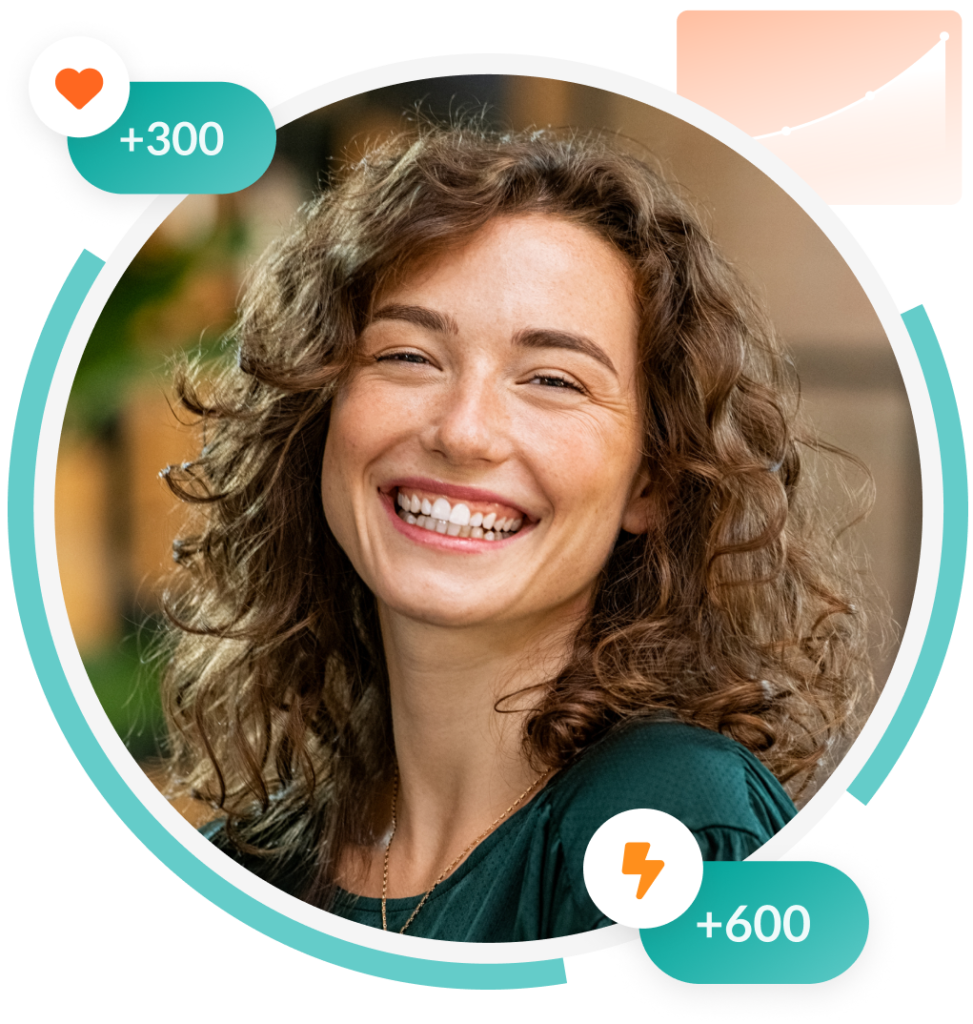 RATED 4.6/5

RATED 4.6/5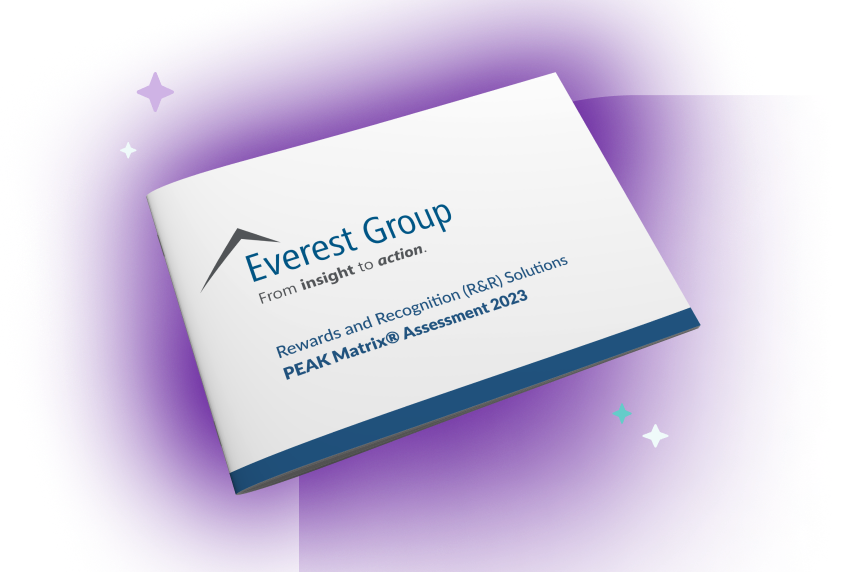 2023 Everest PEAK Matrix Report
Achievers ranked #1 as the most visionary and capable rewards & recognition provider.
Read report

95%

31K EMPLOYEES

60%

90K EMPLOYEES

97%

160K EMPLOYEES

9%

100K EMPLOYEES
WE SHOW, NOT JUST TELL –
How Achievers drives business outcomes
Let's talk ROI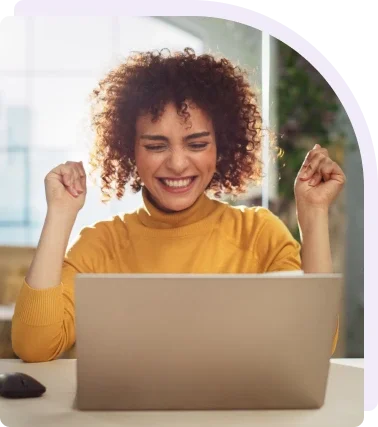 13x
Average number of times your employees could be recognised annually
---
Achievers Product Metrics Dashboard 2021
93%
Global employee adoption rate of our platform

---
Brandon Hall Group 2020
3.6x
More likely to recognise multiple times per month versus competitors
---
Brandon Hall Group 2020
3x
More likely to have engaged and productive employees
---
AWI 2022 State of Recognition Report
36%
More likely to see an increase in employee engagement
---
Brandon Hall Group 2020
3x
More likely to see increased employee retention
---
AWI 2022 Culture Report
Why larger businesses choose Achievers
to achieve their engagement goals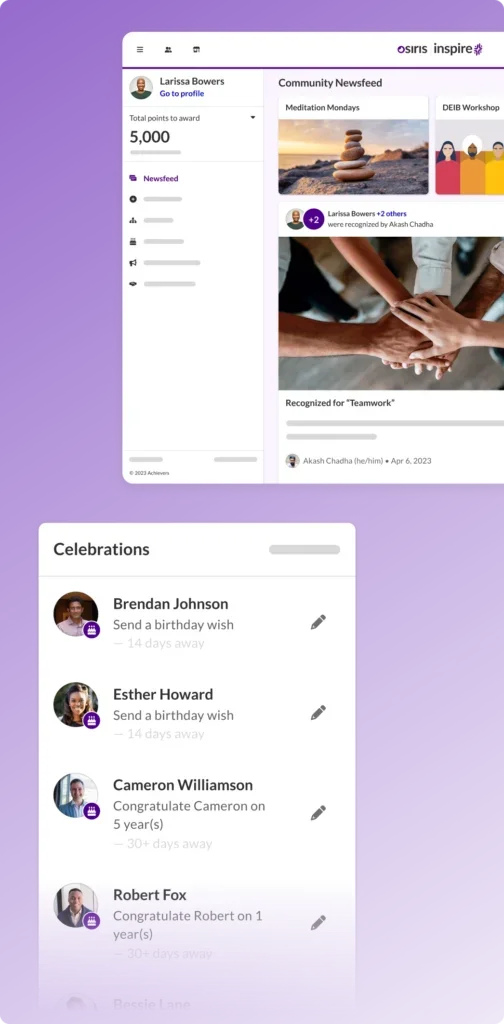 We take customer service to a new level
There's a reason why we boast a 95% customer retention rate and a 98% satisfaction rate – we care about our customers. Our team is with you every step of the way, from the initial consultation to implementation to growing your program. Your success is our success.

Your employees will use our platform. We promise.
Employees love our platform – and it shows in the data. With an unbeatable 93% active usage rate, you can be confident that you will see quantifiable value and success with our platform.

You get to decide how to use your budget
Decide on and set your program investment upfront, then get 100% visibility into how points are being used. 65% of companies find Achievers' pricing model significantly more attractive than competitors
1Third party analysis by Primary Intelligence

Say goodbye to a fragmented employee experience
Streamline your employee experience – even with a global workforce. Our robust global rewards catalogue consists of 3 million reward options with over 2,500 global brands available in 150+ countries. Ignite employee engagement, cultivate a sense of belonging, boost retention, and increase productivity with our centralised communications hub – all underpinned by workforce science.
Let us guide you
How do the platforms compare?
Information provided by website, documentation, and primary research, subject to change
| | | |
| --- | --- | --- |
| | Achievers | Nearest Competitor |
| | | |
| --- | --- | --- |
| | | Nearest Competitor |
| | | |
| --- | --- | --- |
| Engagement & Belonging Drivers | | |
| Recognition Boost | | |
| Centralised Communications Hub | | |
| Campaigns | | |
| Employee Connections | | |
| Custom celebration cards | | |
| Automated welcome cards | | |
| | | |
| --- | --- | --- |
| Voice of the Employee | | |
| Science-backed surveys | | |
| Employee toolkit with surveys, forms, polls & quizzes | | |
| Check-ins | | |
| | | |
| --- | --- | --- |
| Meaningful Rewards | | |
| Global fulfilment | | |
| Standard marketplace priced at MSRP | | |
| Personal Concierge | | |
| Strategic vendor partnerships including Uber for Business | | |
| Revolut: digital, reloadable, multi-currency account | | |
| Experiences | | |
| | | |
| --- | --- | --- |
| Mobile-First Approach | | |
| Redemptions via mobile device | | |
| Push notifications | | |
| Strategic partnerships including Zebra | | |
| | | |
| --- | --- | --- |
| Seamless Integrations | | |
| Workday Select Partner | | |
| Open API | | |
The recognition verdict is out…
frequent mentions = high retention
With companies facing record levels of resignation, labour shortages, and employee burnout, HR leaders are looking for modern solutions to attract and retain top talent. With Achievers, you get 20 years of expertise in the science and delivery of employee experience programs – all aiming to transform your people strategy.
RECOGNIZETM
Send kudos when it happens, as it happens
Achievers' customers are 3.6x more likely to give recognition multiple times each month compared to customers of our competitors. Foster a culture of recognition during your team's entire journey – big wins and small wins.
Create a global employee experience with an employee recognition program both customised to your brand and localised for each region.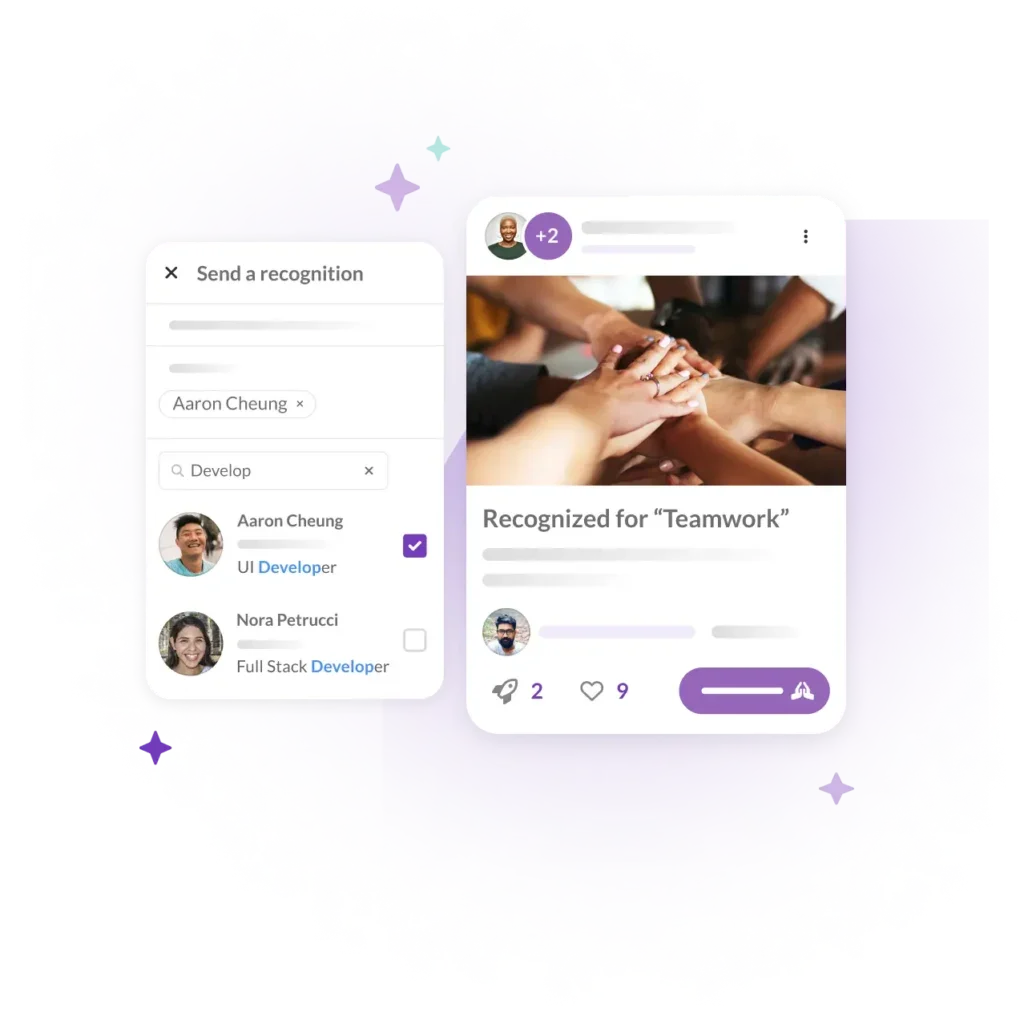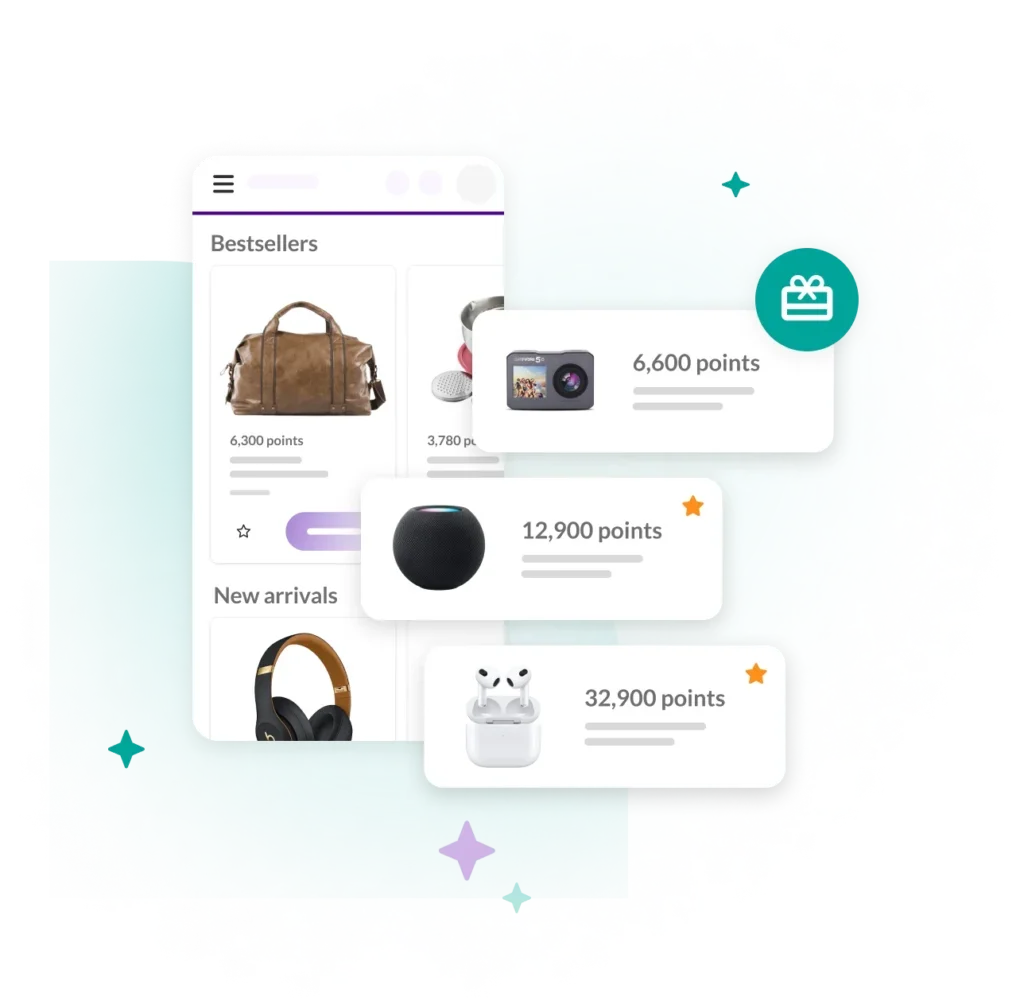 REWARDTM
An inclusive rewards program your people will delight in
Achievers Reward Marketplace is available in 150+ countries, 27+ languages, and always-on across devices to allow employees to access at their own convenience.
With over 75 global fulfilment centre partners around the world, we offer one of the largest global fulfilment networks to get rewards to your employees across the globe, faster than any other rewards provider.
LISTENTM
Uncover employee insights and take meaningful action
Get a pulse and understand how your employees are feeling. We offer robust toolkits, a growing content library and science-backed surveys to capture the voice of the employee wherever they're at.
Whether in the office, on job sites, across borders, or remote, hear every voice in your organisation with an always-on listening engine that makes sure you can take action when and where it matters most.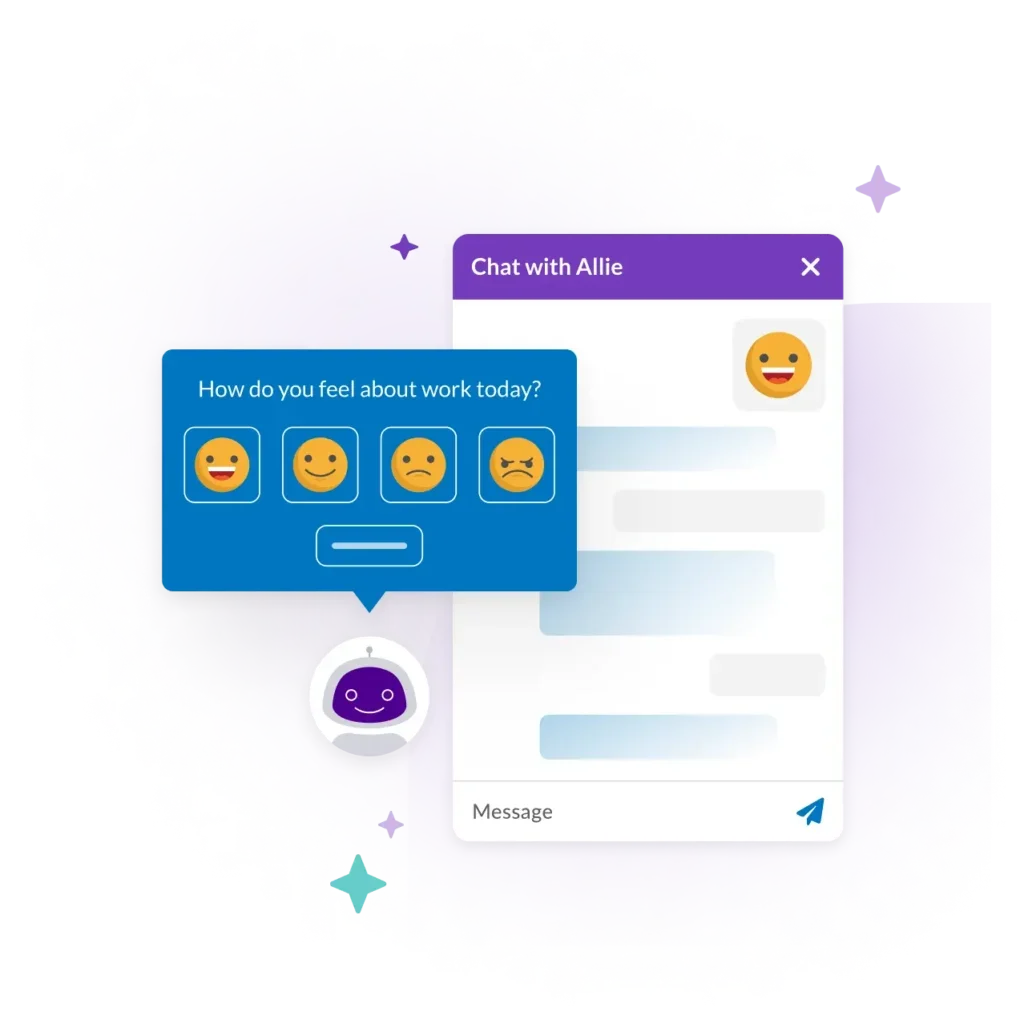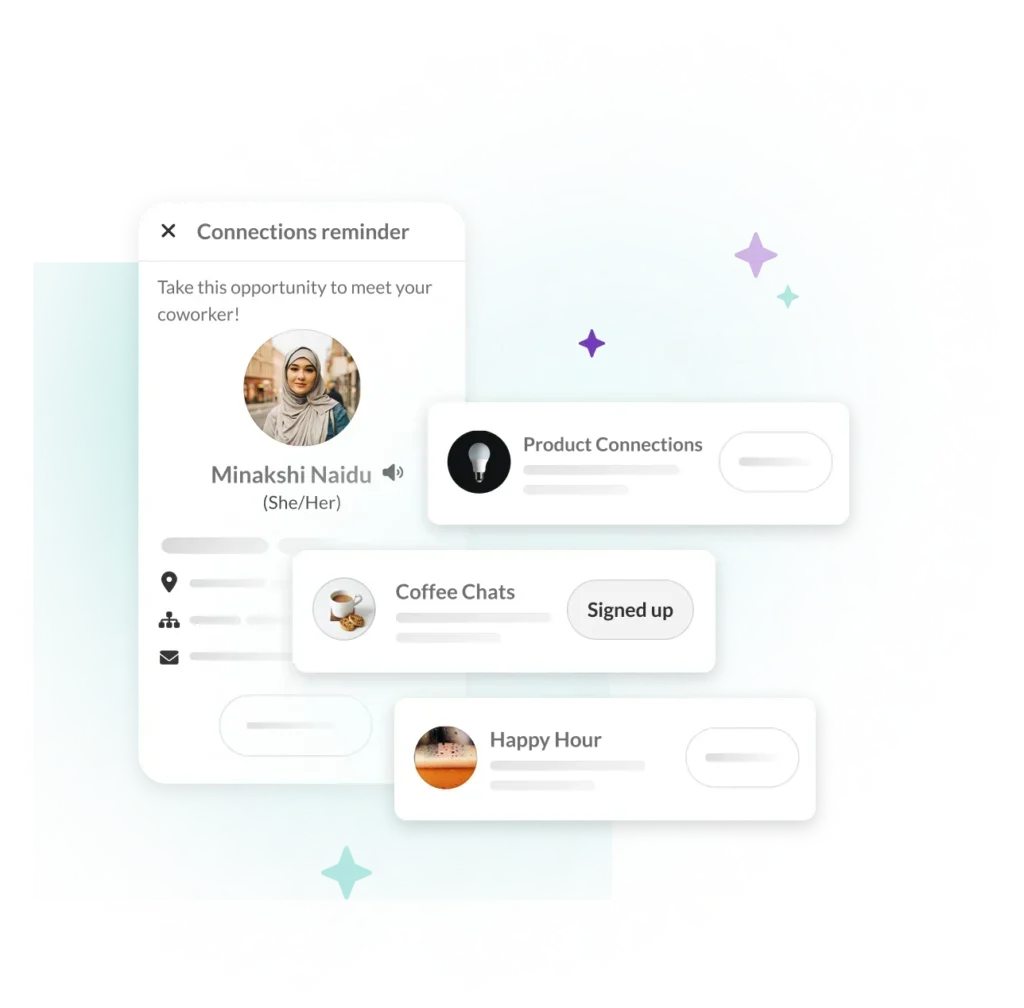 CONNECTTM
Cultivate authentic workplace connections
You can't force workplace culture, but you can nurture it. Leverage our quick and easy-to-use connections tool to help drive engagement in today's often-times isolated digital workplace.
Help new hires get onboarded and connected with a mentor, drive social engagement across the company, or simply set up quick coffee chats among department members.
ACHIEVERS INTEGRATIONS & API
Set on your workflow?
No problem!
Fit your Achievers Employee Experience program seamlessly in your workflow by integrating it with your existing applications.
Say goodbye to the days of wasting time switching between tools, and hello to easily accessing our solutions within the tools where great work happens.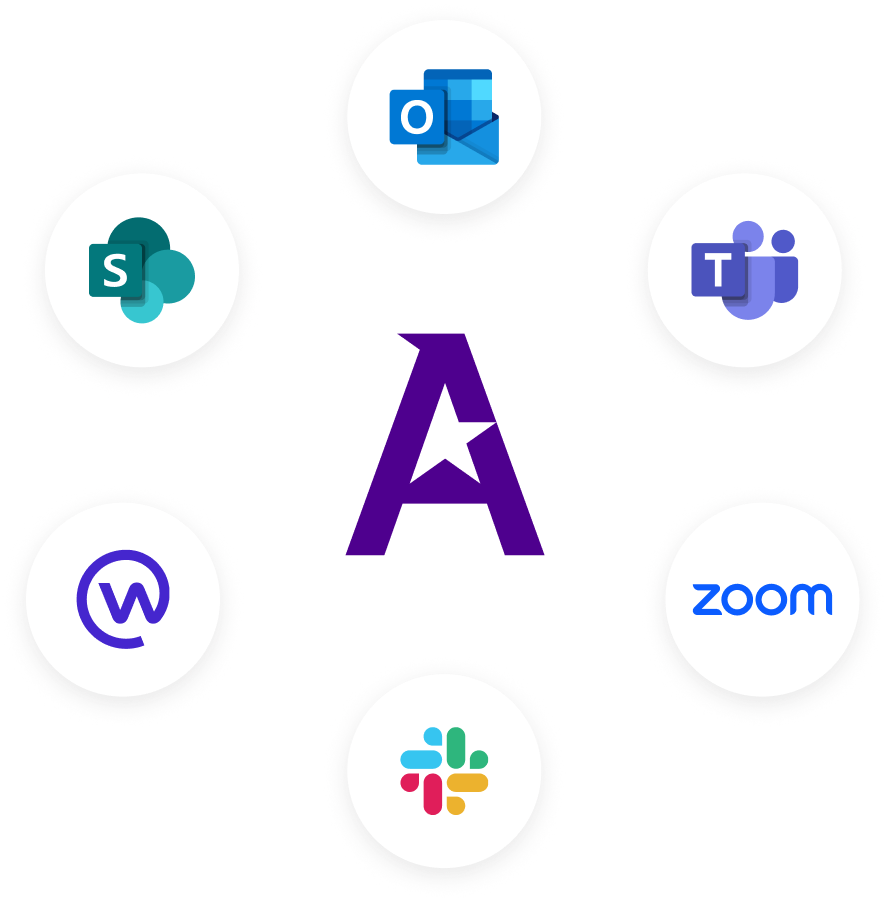 CUSTOMER STORIES
Become our next success story
More than just a platform, we're on a mission to change the way the world works. But don't just take our word for it.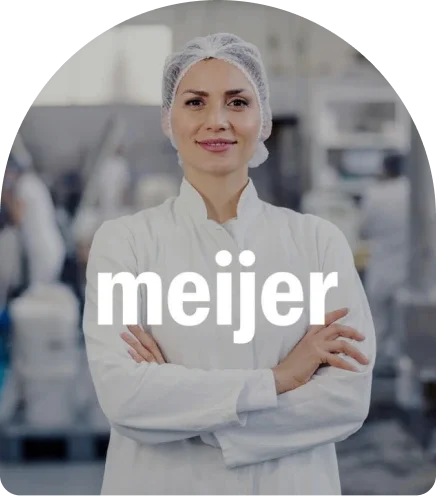 "With a majority of our population in the stores and offline, without access to a computer, [mobile recognition] has…really helped to drive a culture of recognition at our company."
---
Taylor Dehnke | Human Resources Generalist, Meijer

7 out of 10 employees actively use the program monthly.

Recognition drove ROI through: retention, belonging, and customer experience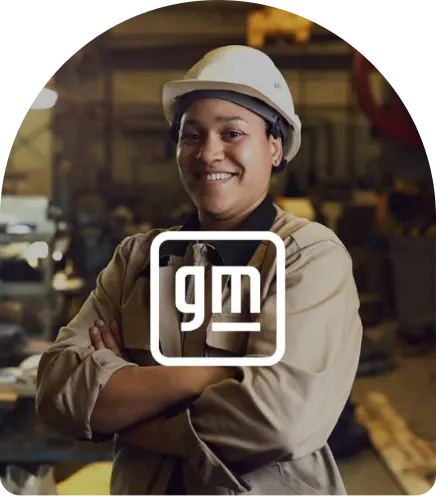 "GM Recognition is not just a tool that allows employees to recognize and be recognized globally, it is an enabler to drive the culture we need to win by helping our employees link our GM Behaviors with the work we do every day."
---
Sandra Garcia | Global Compensation Lead of Global Strategic Initiatives, GM

7 out of 10 employees actively use the program monthly.

97% activation rate – 60K+ employes across 25 countries.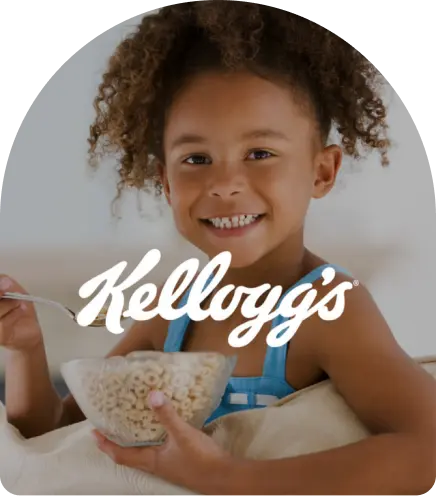 "Using Achievers, we have been able to make recognition fun, inclusive, and global at Kellogg. We now have the tool to show our people just how much we value and appreciate them in a public and creative way."
---
Liz Smith | Global Recognition Manager, Kellogg Company

70% of employees globally receive at least 1 recognition per month.

97% activation rate – 30K+ employes across 6 continents.

Achieve the people culture you've always dreamed of — the Achievers way
Schedule a chat with your dedicated Account Executive today and experience the power of Achievers for yourself. With expert guidance and support every step of the way, we're here to help you create a solution that fits your unique needs.