Where people connect is where recognition belongs
Download the Achievers for Zoom plugin to add empathy and gratitude to your virtual meetings.
Download now
Why use Achievers for Zoom?
Build on the real-time connections made in Zoom meetings by enabling meeting participants to recognize one another with Achievers for Zoom.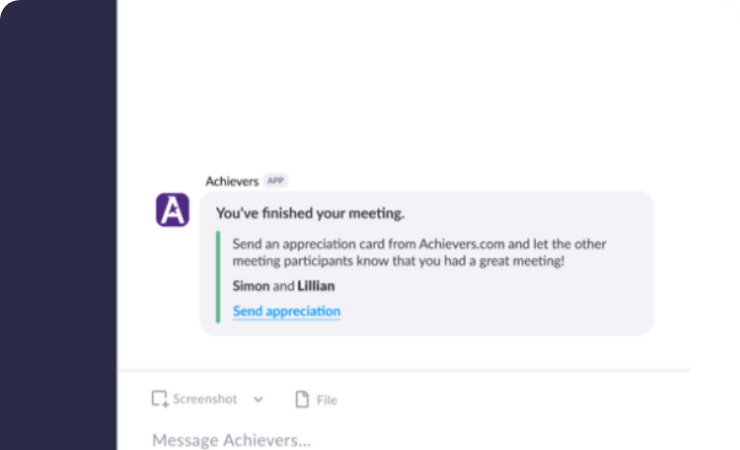 Make it easy and intuitive to recognize shared experiences in Zoom meetings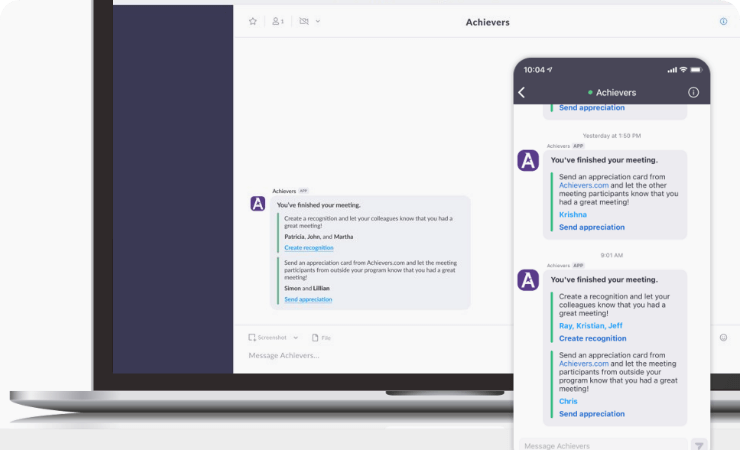 Bring recognition into the flow of work with a plug-and-play app integrated directly into Zoom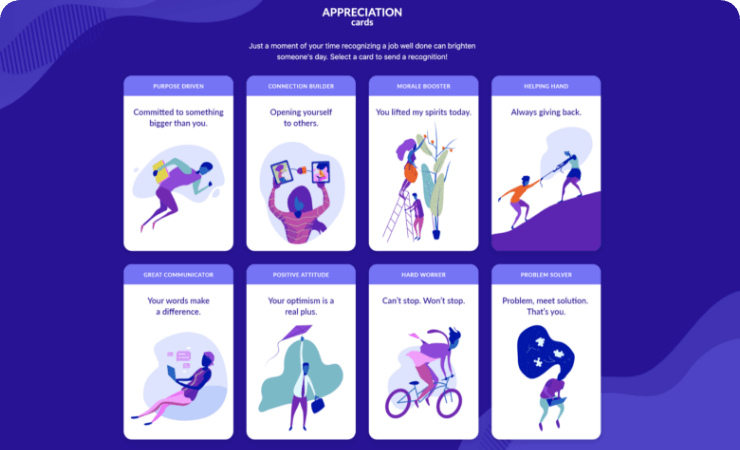 Build community internally and externally — and send Achievers Appreciation Cards to non-employee meeting participants
Start recognizing right where you connect
This plugin is for everyone, so even if you're not an Achievers customer, you can start recognizing within Zoom today.
Download now