Get engagement insights delivered to your inbox
Email address
National Boss's Day is October 16 — are you ready?
If you haven't given the day much thought, now's the time to prepare. Celebrating Boss's Day is a great opportunity to recognize the hard work of managers across your company. Bosses often get a bad rap — just think of all the jokes comedians make at their expense! — but without their problem-solving and people skills, your business would surely suffer.
Boss's Day might seem like a frivolous item to add to your agenda, but take note: Happier leaders inspire their teams, foster collaboration, and encourage loyalty. Gallup has found that managers account for 70% of the variability in employee engagement scores. When you make your bosses happy, their enthusiasm trickles down to their workers. The end result? Better employee engagement across the board, which leads to a more successful business — one that's 21% more profitable, in fact.
Not sure where to begin this year's Boss's Day celebration? Try these ideas to show your managers just how much they mean to you — and to drum up some positive buzz across all levels of your company.
1. Spotlight Boss's Day on your internal website
Take a cue from Google's doodles that celebrate holidays and special events. If you're like most people, those colorful announcements have probably reminded you more than once of an important occasion! Do the same for your employees and spice up your internal webpages with a "Happy Boss's Day" message. Be cute, be funny, be sincere — whatever works to set the tone for the rest of the day.
2. Score some points
Boss's Day is the perfect time to award some points to your managers on your company's recognition platform. As you give that shout-out, be sure to tie the recognition to a company value to reinforce your mission and the culture you want to build.
3. Send a digital card from the team
Set up a digital celebration card that lets employees easily add their name to a greeting for their manager. This is a fun update on the old trick of gathering around the water cooler to sign a group card. It's much easier, but it can also be really special if you encourage employees to express themselves with a personalized message, digital stickers, emojis, and funny GIFs.
4. Pamper your boss
Most managers have the dual role of leading their teams as well as following directives from their own higher-ups, so it's no surprise when they get stressed. Help them relieve the tension by bringing in massage therapists for some onsite chair massages throughout the day. Bliss!
5. Choose your own reward
The best gifts are something useful or beloved. How can you please a diverse group of leaders? Let them pick their own gift from a special Boss's Day menu of choices. Instead of a generic corporate mug, your happy bosses can choose from an array of gift cards, travel gear, tech gadgets, and more.
6. Let them eat cake
Never underestimate the power of baked goods to provide instant happiness. Boss's Day is the perfect time to deck out the break room with a special table full of sweets. The cake may include a Boss's Day message in icing, but making sure there's enough for all employees super-charges this morale booster for everyone.
7. Turn the tables on feedback
Good managers are keenly aware of the importance of gathering employee feedback, but how often are they asked for their own ideas? Make Boss's Day a time to listen to their ideas about what they want more of for a better employee experience. Actively listening to all of your employees includes your leaders and managers, so find out what they need — and then make it happen.
8. Send a thank you video
A personal word of appreciation from the CEO can be a really powerful form of appreciation for your managerial team — but no one wants to sit through an extra meeting. Instead, create a video recording some heartfelt words that individuals can watch on their coffee break or at lunch.
9. Plan an outing
Not all team building events have to be billed as such, but activities like a ropes course, solving an "escape the room" puzzle, or doing some volunteer work will definitely get your team to be more collaborative and creative. Hosting a truly fun professional development activity is a great way to make Boss's Day more memorable.
10. The gift that keeps on giving
For something really outside the box, ask your managers to name one gift that would benefit their whole team immediately. Maybe it's something on this list but extended to everyone; maybe it's a new fridge, some flexible hours, or anti-glare computer screens. If you can make it happen, you'll let them know you've heard their feedback and have stepped up to help everyone do their best work.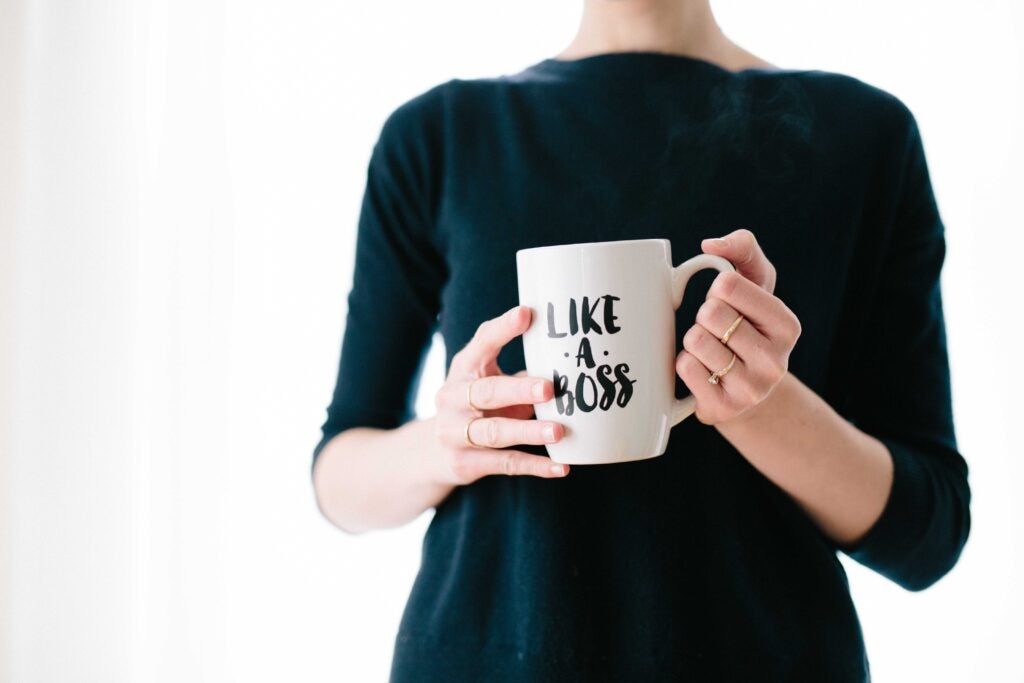 Did you notice what these Boss's Day ideas have in common? Almost every one involved recognition or rewards to let your managers know you value them. That's not just Hallmark holiday sentimentality: Half of all employees believe that a simple "thank you" or other recognition for their work builds trust, and 58% believe that recognition of their work would boost their engagement on the job. Taking the time to show your managers you appreciate them is an investment in the future success of your company.
To learn more about how employee recognition can help take your business to new heights, download our free e-book, "importance of gathering employee feedback."