Employee recognition Software
Workforce engagement starts with recognition
A market-leading recognition platform that empowers your employees to recognize personal and professional wins – all complemented by a best-in-class rewards marketplace.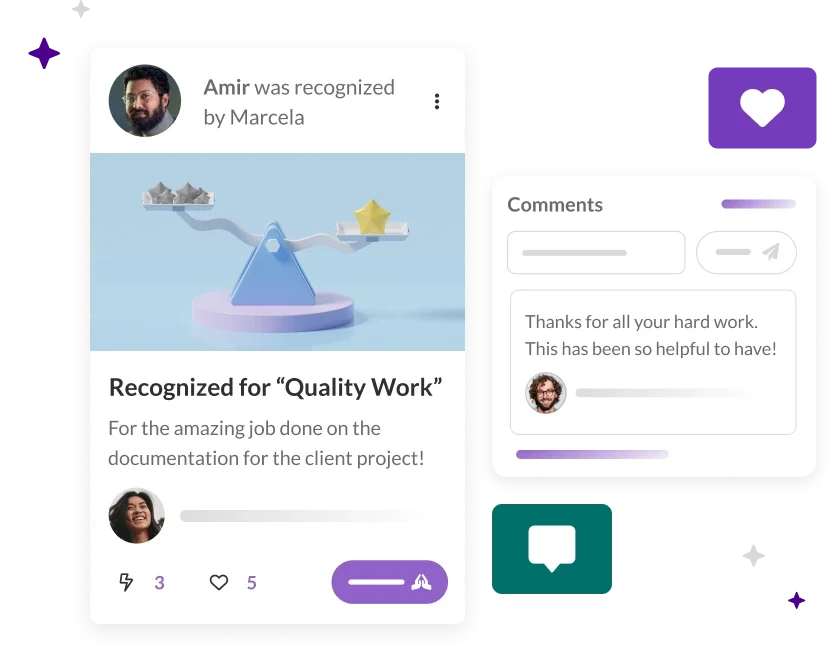 How employee recognition drives engagement
Meaningful recognition is the #1 driver of employee connection – and the foundation of building an engagement program that drives tangible business outcomes.
Employees are

3x
more likely to be engaged and productive when recognized frequently.

Organizations highly effective at increasing engagement see a

31%
reduction in voluntary turnover.

Disengaged workers had

37%
higher absenteeism,

49%
more accidents,

and

60%
more errors.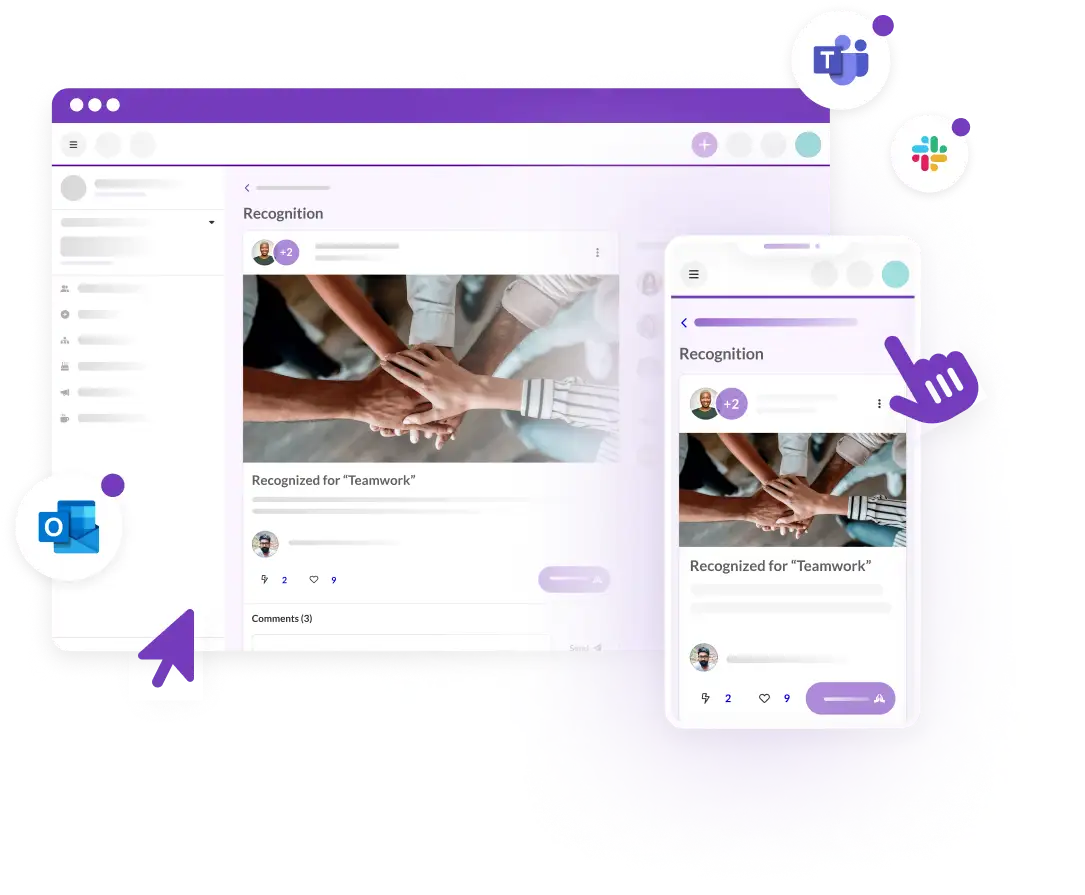 Recognize whenever, wherever, and however you want
Whether it's on a smartphone or desktop, remote or in-office – give your employees the flexibility to recognize wherever they're at from the applications they already use like Slack, Outlook, Teams, and more.
Employee Recognition Software Features
Social Recognition
Software to empower employees across the organization to recognize wins, no matter how big or small. With remote, hybrid, in-person, and offline workers sending 17M+ recognitions over a year on our platform – reinforce a culture of belonging in the workplace through high-frequency recognition.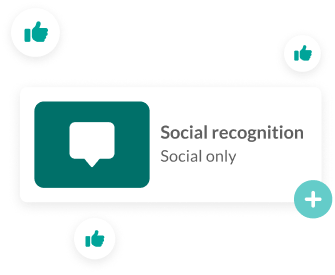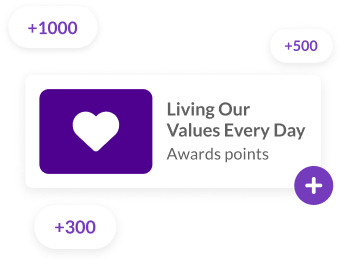 Points-Based Recognition
Motivate employees to live your company values through points-based recognition software. Employees can send and collect points that can be stored in their personal points balance and redeemed for rewards that are meaningful to them.
Best-in-Class Rewards
Our software allows your workforce to redeem points for merchandise, experiences, gift cards, and more from over 2,500 brands! Reward items are available in nearly 190 countries, shipped by our local fulfillment partners around the world.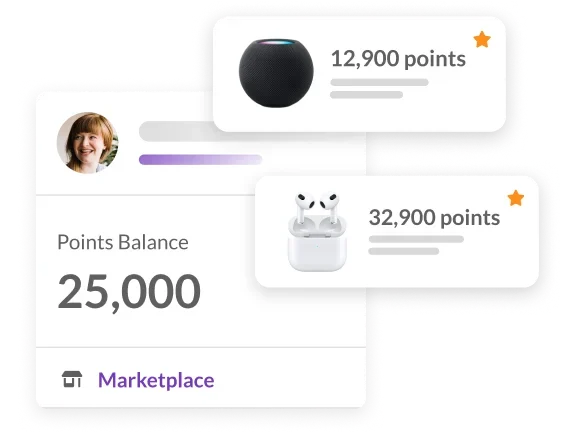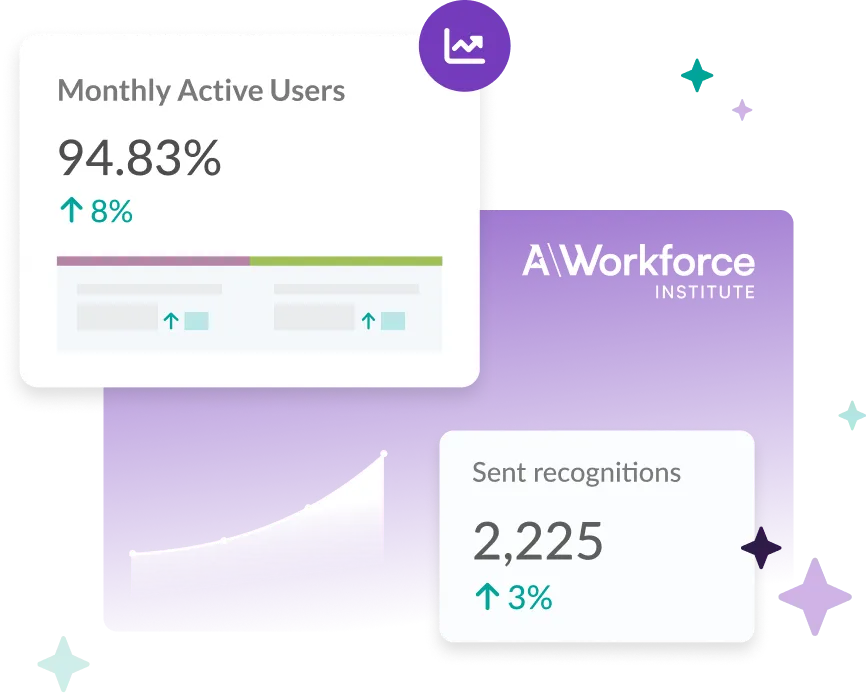 Engagement you
can measure
● Our customers see success in employee engagement and retention, you can too. Using our measuring tools, you're able to report on the success of your program.
● Lean on our team to strategize and optimize your program based on your unique business goals
GLOBAL OFFLINE ADOPTION
3.6x more likely to recognize versus our competitors
Our track record is clear – employees using our platform are 3x more likely to send multiple recognitions compared to our competitors.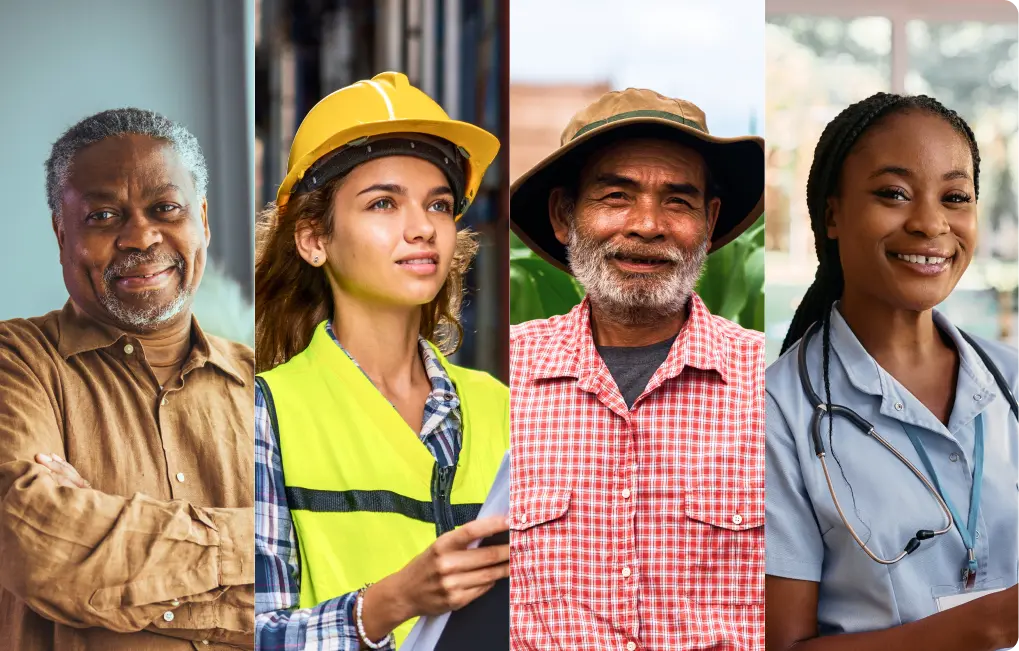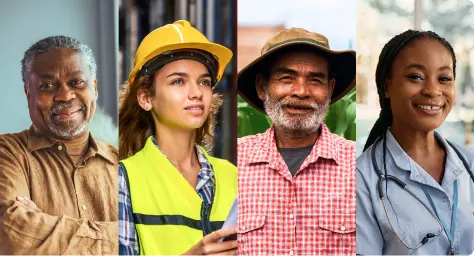 ACHIEVERS EMPLOYEE EXPERIENCE PLATFORMTM
Unify your employee experience with a centralized engagement hub
RecognizeTM is part of a suite of engagement solutions all embedded into one powerful engagement platform.
CUSTOMER STORIES
The power of recognition is in our customer stories
CUSTOMER SERVICE
24-hour support
in 120 languages
As a 26-time Stevie Award winner for customer service, there's a reason why Achievers has a 98% customer satisfaction rate and a 95% customer retention rate – we care about your success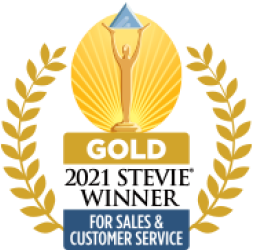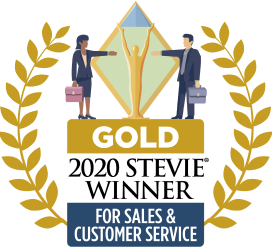 Customer Care
Professional Services
Customer Success
RESOURCE HUB
The latest scoop on rewards and recognition
Stay up to date on emerging rewards and recognition trends that will help drive employee belonging at the workplace – all backed by workforce science and first-party research conducted by our research arm, the Achievers Workforce Institute.
Frequently Asked Questions
What is Achievers Recognize™?
Achievers Recognize™ is an employee recognition software that empowers people leaders and employees to recognize and reward personal and professional wins with social and monetary recognitions. Part of the Achievers Employee Experience Platform™, Recognize™ includes access to a best-in-class rewards marketplace where employees can redeem points for items that are meaningful to them. Whether it's on a smartphone or desktop, remote or in-office – employees have the flexibility to recognize and redeem rewards wherever they're at, using the tools they already use.
What is employee recognition software?
Employee recognition software is used to engage employees and improve company culture by helping employees and managers recognize workplace successes and important milestones across an organization. It is also a tool through which recognitions can be aligned with company values, and the attitudes and attributes the organization wishes to reinforce. This type of software has the ability to track and measure employee satisfaction and engagement levels at the individual, team, and organizational levels.
Who uses employee recognition software?
There are many organizations who use employee recognition software to improve morale and make employees feel appreciated, as well as foster a sense of belonging at work. Types of organizations who use employee recognition software include:
Manufacturing
Healthcare
Hospitality
Automotive
Retail
Financial services
Professional services
Energy services
Logistics and transportation
Arts and entertainment
Companies with offline workers
Companies with both online and offline workers
Learn more about the diverse
organizations leveraging the Achievers employee recognition software
.
How do I set up employee recognition software?
To set up employee recognition software, you first need to think about the goals and desired outcomes of your employee engagement program and the types of recognition you will include (social, monetary, peer-to-peer).
An employee recognition program is an important factor in business success. Frequent, in-the-moment recognition lets employees know their efforts are appreciated, and employees produce better work when they are recognized for it. And, employees are more likely to repeat the behaviors that are recognized and rewarded, helping to reinforce company values and culture.
Here are the top 7 actions to take when setting up an employee recognition platform program:
Design the program
Set objectives
Align with the company culture
Outline policies
Align globally
Introduce the program
Measure the results
What is the best employee recognition software?
The best employee recognition software in 2023 promotes high-frequency, high-impact recognitions that drives a sense of belonging and leads ultimately to business outcomes. With a 93% employee adoption rate, the Achievers platform has the highest active usage and adoption rate in the industry. Users of the Achievers platform are 3.6x more likely to recognize multiple times per month compared to competitors resulting in higher employee engagement and productivity.
Since the Achievers recognition software is part of the larger Achievers Employee Experience Platform, employees get access to a best-in-class marketplace consisting of 3M+ reward options and 2,500 global brands. By tying recognition points to rewards, employees can redeem for rewards that are meaningful to them, while at the same time reinforcing behavior that is consistent with their organization's values.
What are the main features of employee recognition software?
The main features of employee recognition software are unified under one platform and consists of:
Social recognition: the ability to recognize peers for wins, no matter how big or small
Points-based recognition: allows employees to send and collect points that can be redeemed for rewards that are meaningful to them
Newsfeed: a personalized newsfeed of recognitions, upcoming celebrations, and company news that are relevant to the employee
Boost: multiply the impact of recognition with a one-click boost to an existing recognition sending the recipient extra points
Rewards marketplace: a marketplace where your employees are able to redeem points for reward options that are meaningful to them
Mobile-first platform: seamless cross-platform experiences including a responsive site, mobile apps (iPhone, Android), push notifications, and Single Sign-On login
API and integrations: ready-to-use integrations and open API framework to seamlessly integrate recognition into the daily flow of work
Connect with us to start your recognition journey today
Tell us a bit about yourself, and we'll get back to you within 1 business day.
---
Don't worry – if you miss our call, we'll follow-up via email. By clicking "Contact me" I agree to Achievers' Privacy Policy