Recognize™ – Employee recognition platform from Achievers
Better culture through employee recognition and reward
Drive engagement and brand advocacy by building a culture of recognition across your organization.
Activate employee participation with a recognition and rewards
program backed by science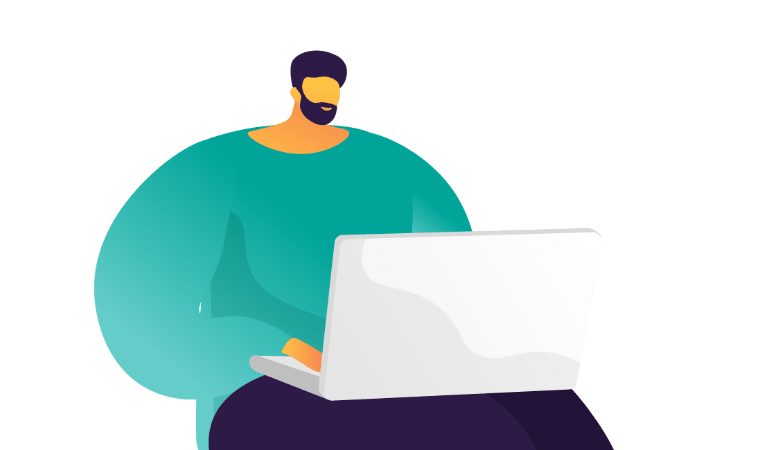 Platform
Accelerate a culture of recognition that drives employee engagement and performance from front-line to leadership using integrated and intuitive technology.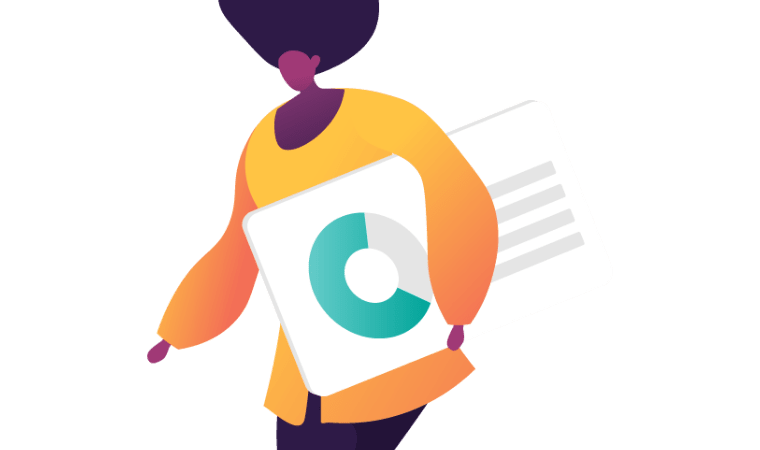 Science
A science-based recognition and reward solution designed to drive positive employee engagement, performance, and business results — key pillars in successful employee engagement strategies.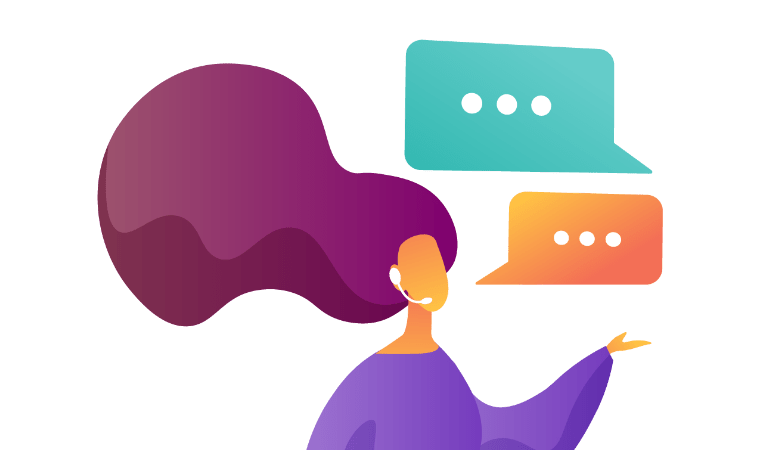 Support
Our commitment to exceptional end-to-end service in partnership with our customers.
Customer satisfaction 98%
Customer retention 95%
Employee satisfaction 85%
Strong cultures nurture
behaviors that drive greater
and more meaningful employee engagement
Our people are our differentiator
With technology ever-changing, employee engagement programs are a journey. We are here to support you all the way.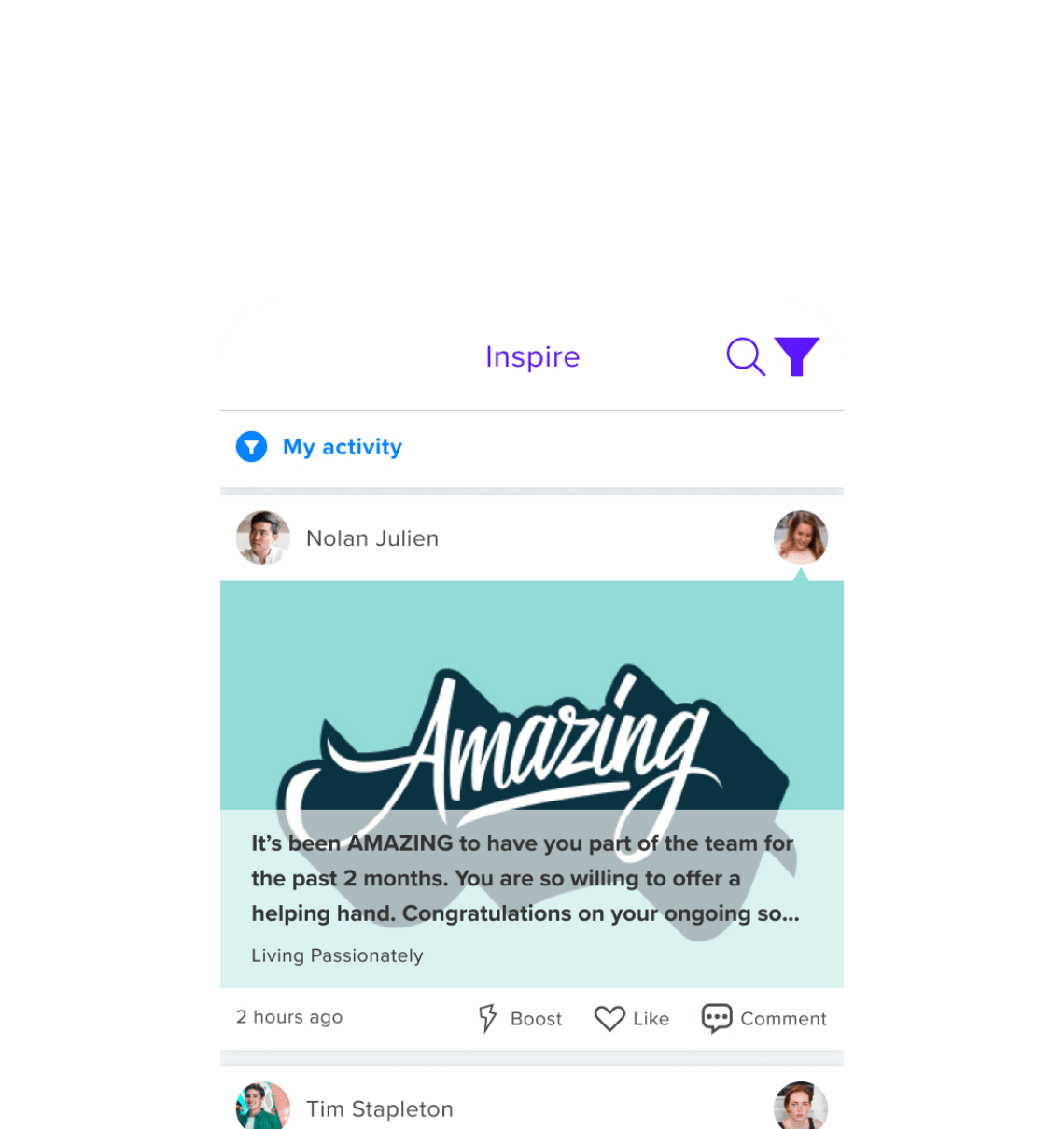 We pride ourselves on delivering customer excellence throughout your program journey
Dedicated Sales Account Manager to help you understand the importance of employee engagement and act as your trusted advisor
Our committed team of Professional Services members manage the program implementation process
Customer Success Manager — your champion and advocate — will work with you to establish to establish program objectives and measure outcomes.
Rewards that evolve with your workforce
Achievers Marketplace is a curated collection of global rewards that reflect the changing needs and wants of your workforce by collaborating with brands like Uber for Business offered in 10K+ cities worldwide.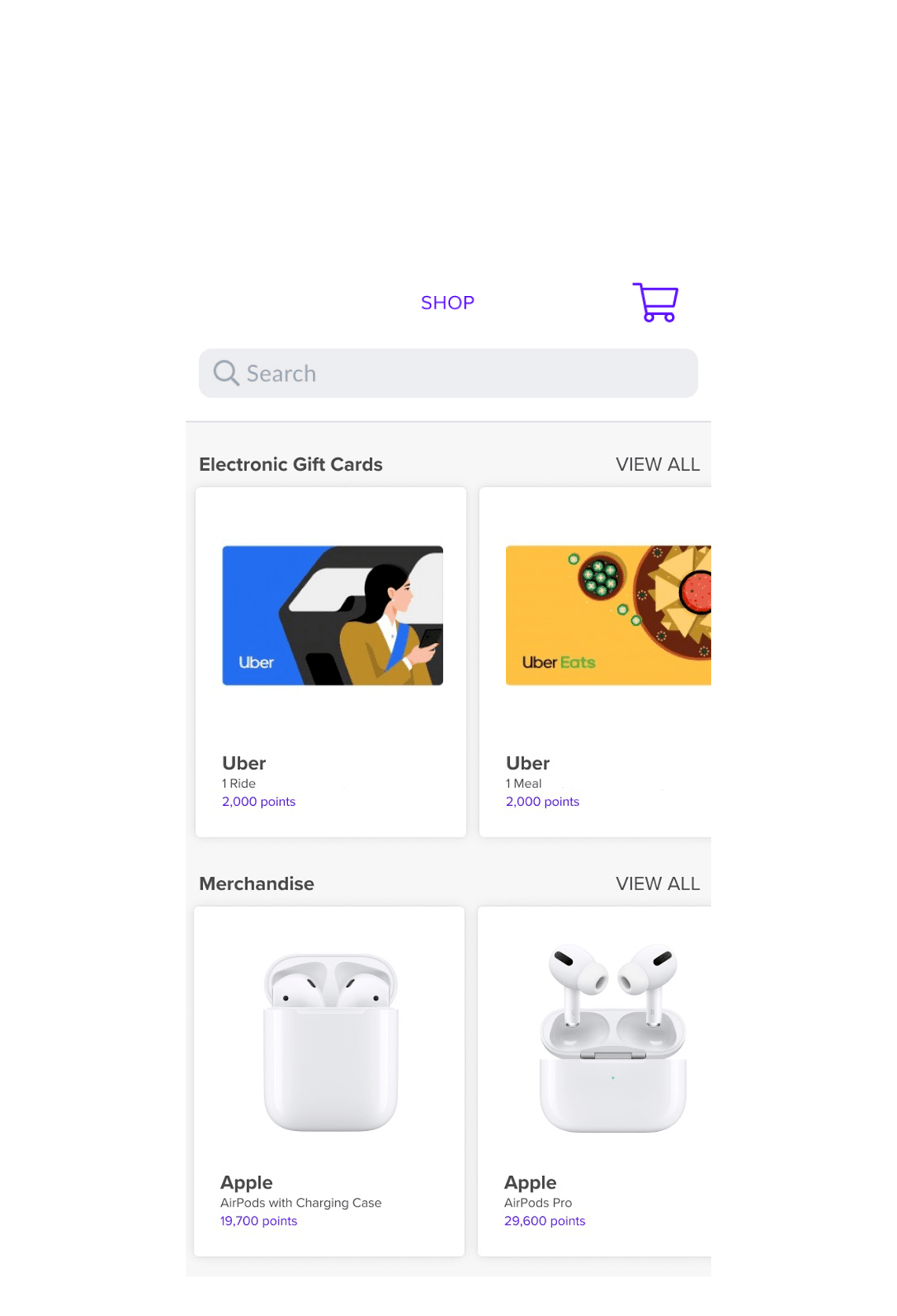 Redeemable items and experiences from over 2,500 top brands globally
Innovative collaborations and integrations with vendors, like Uber for Business, that evolve with the way your employees work and want to be rewarded
Dedicated team available to provide rewards fulfillment and award-winning customer service
Exceptional technology helps
build great cultures
Achievers Recognize delivers real-time, frequent, and meaningful recognition that drives high levels of adoption and employee engagement.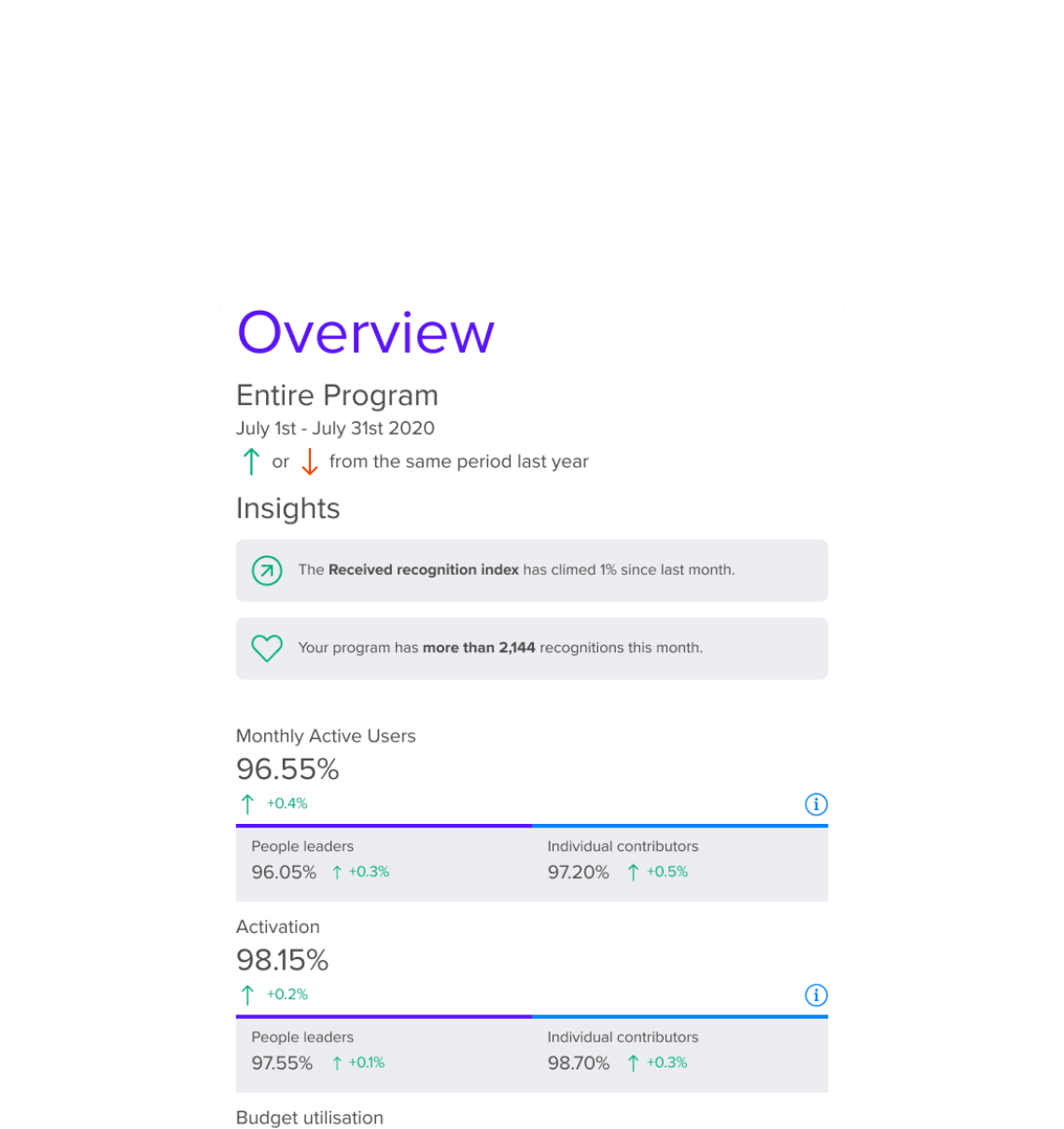 Frequency of recognition drives greater levels of employee engagement, resulting in better brand advocacy
Recognition (both monetary and non-monetary) is not only manager-to-employee, it's peer-to-peer — driving a sense of belonging and being appreciated felt by everyone
Platform easily integrates with existing workflow processes and systems
Comprehensive reporting and analytics allow you to track the performance of your employee programs
The power of employee recognition and reward
A platform that adapts and integrates
Through the Achievers Alliance Program, we provide our customers with access to tools, technologies, and services that allow for augments to their platform — elevating the overall experience in ways that work best for them and their workforce.