Employee services awards Software
Never miss an employee milestone

Modernize your service awards program and make it easy to celebrate (and remember) employee contributions, career milestones, and life events.
Let's celebrate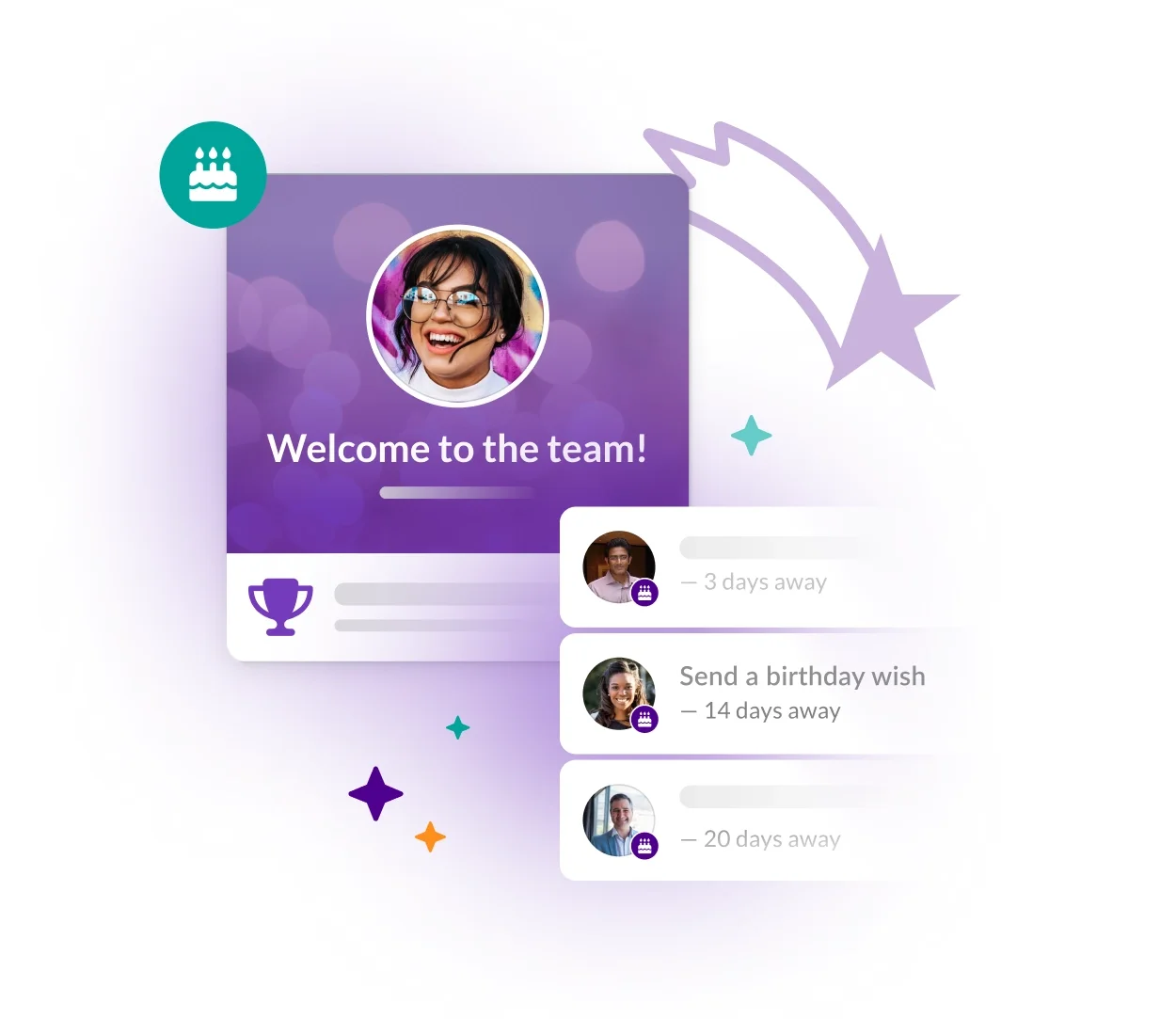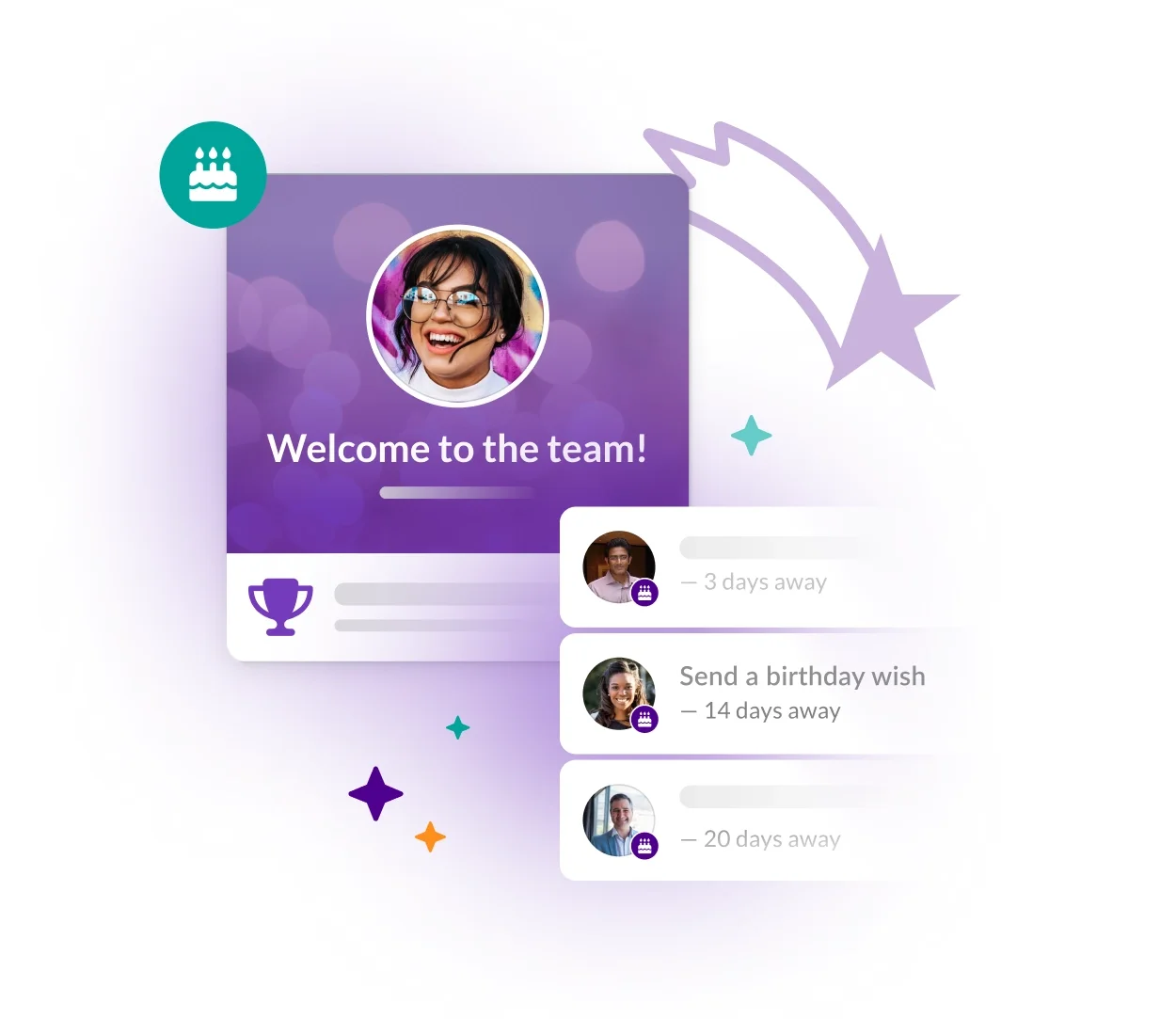 Celebrate your way to
program success
AWI Belonging at work 2021 Culture Report
30%
HR leaders who say their program includes celebration cards are 30% more likely to say their program is effective at achieving their objectives.
How does it work?
Celebrations tailored to your people
Custom celebration cards
From professional achievements like project wins or promotions to personal milestones like birthdays or baby announcements – create personalized cards to celebrate those special moments. Easily notify colleagues to sign the card with a click of a button – no need to pass around a card anymore!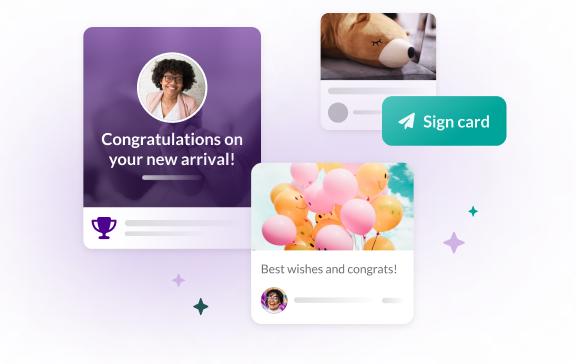 Nomination-based awards
Empower your employees to nominate colleagues for unique or outstanding performance. Gain full control of the approval and nomination process while eliminating manual administrative work.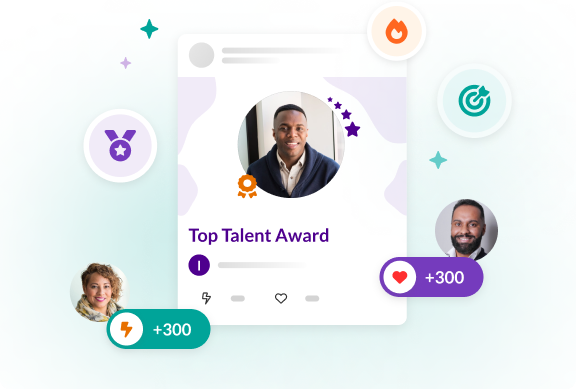 Service Anniversaries
Get automated reminders for employee work anniversaries and instantly notify colleagues to sign the celebration card. Further show your appreciation by including a gift of points or marketplace reward your employees will love.
Book a demo
*Reward options and availability will vary by country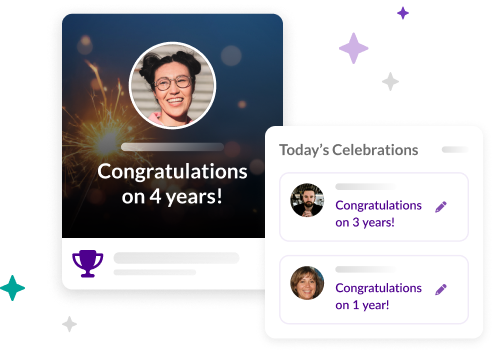 GLOBAL OFFLINE ADOPTION
95% global adoption rate
The Achievers platform sees an industry-leading 95% adoption rate among employees. When given a voice on our engagement platform, employees are 3x more likely to be engaged and productive.
Schedule a demo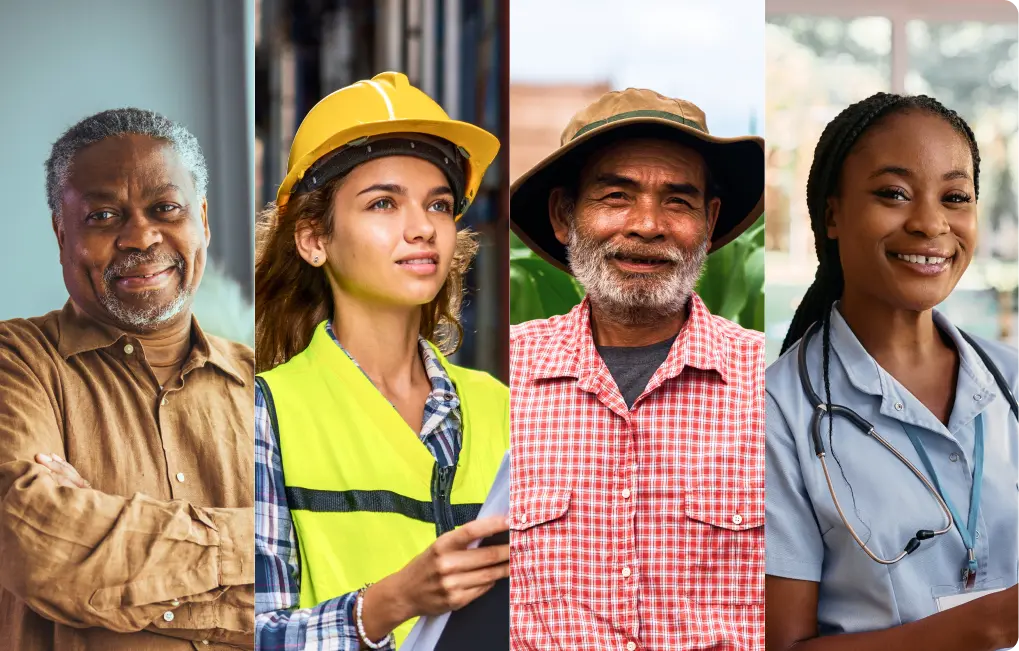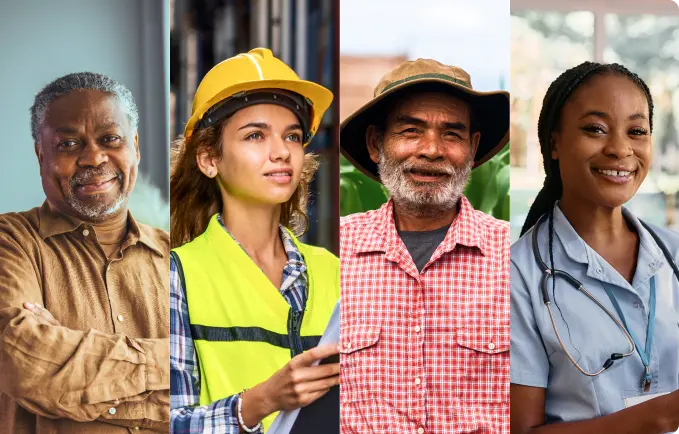 Achievers employee experience platform™
A full-scale approach that unifies your engagement strategy
Celebrate™ is one product out of the many other powerful engagement tools you can leverage to boost your people culture.
Explore platform
CUSTOMER STORIES
How our customers are building a culture of celebration
I would highly recommend the Achievers platform to any organization looking to embed a culture of reward and recognition. Since launching the new platform, there has been a 103% increase in eCards being sent, and a 102% increase in total recognition and reward activity.
Karen Blizzard|HR Manager
Recognition is an integral part of the culture we have built, and we have done the analysis that shows it is an important driver of the strong Associate engagement we have at CHRISTUS. By leveraging CHRISTUS kudos! to recognize milestones and exceptional work, we create moments that matter for our talent that inspires growth and high performance and ensures that they are primed to deliver our mission to patients every day.
Ron Croy|Vice President & Chief Talent Officer
Every employee makes a unique contribution. With Celebrations our employees easily share the stories that show that uniqueness and congratulate their colleagues. The personal impact is immeasurable, and it supports our commitment to employee appreciation and a workplace culture of recognition.
Multinational Telecom Servicers Company
Customer service
We're with you every step of the way
As a 26-time Stevie Award winner for customer service, there's a reason why Achievers have a 98% customer satisfaction rate and a 95% customer retention rate – we care about your success.
Customer Care
Gain the peace of mind that your employees are well taken care of with our 24/7 multi-channel support to 2M+ users located in over 150 countries and territories.
Professional Services
Leave the details to us. From kick-off to go live, we'll guide you through the entire implementation process – all tailored to your unique needs.
Customer Success
Get one-on-one guidance from a dedicated Customer Success Manager who will work with you to develop and monitor program goals, metrics, and KPI's.
RESOURCE HUB
Latest insights on building a culture of celebration in the workplace
Stay up to date on emerging rewards and recognition trends that will help drive employee belonging at the workplace – all backed by workforce science and first-party research conducted by our research arm, the Achievers Workforce Institute.
Let's connect!
Start celebrating significant employee milestones today
Tell us a bit about yourself, and we'll get back to you within 1 business day.
---
Don't worry – if you miss our call, we'll follow-up via email. By clicking "Contact me" I agree to Achievers' Privacy Policy