Get engagement insights delivered to your inbox
Email address
Leadership structure, office environment, core mission and values, interpersonal relations, team engagement and communication style—these are just some of the many organizational details that shape company culture, something that is becoming more and more important to businesses of all kinds. A strong company culture improves:
Identity of the organization
Employee retention
Corporate image
What's more, more people rank "workplace well-being" over monetary or "material benefits," according to Harvard Business Review—and that well-being is created through a positive company culture.
This is why it's important to assess company culture, just as you would your finances or sales process. If you've never done so before, use these five action-steps to critique—and ultimately improve—the culture of your organization.

1. Evaluate the onboarding process
If your goal is to recruit people who are innovative, competent and dedicated to your mission, then it's crucial to earn their loyalty and respect in the hiring and onboarding process. If the process is unorganized or they're waiting around for someone to meet with them, they expect the organization to follow suit.
Consider if your training methods are outdated, monotonous and derivative—such as reading a company manual—or if the approach is personalized, engaging, creative and participatory. New hires are eager to learn their positions and acclimate to the team, but if the onboarding process doesn't "provide the resources and tools they need to ramp-up, they can end up stagnating," suggests SaplingHR.
Show a strong company culture from the beginning, with an onboarding process that's as engaging and interesting as it educational.
2. Gauge openness within leadership
It's important that you foster a culture of embracing change, especially if you want to be seen as relevant and accessible to young professionals. A recent headline in Harvard Business Review confirms this: "Changing Company Culture Requires a Movement, Not a Mandate." The authors explain why this can be challenging:
"Innovation demands new behaviors from leaders and employees that are often antithetical to corporate cultures, which are historically focused on operational excellence and efficiency."
When assessing company culture, determine whether leadership has the ability to be agile and fluid. Are they stuck in the "9-to-5" mindset, which can be stiff and resistant to change? If so, the next question is: how can our culture evolve despite hesitancy among executives? There may be the need for change at the top or a board meeting with those who have a say in the direction of the company.
3. Look at incentive programs (or lack thereof)
The act of praising and incentivizing employees who perform well or provide value to the company is critical—but you don't have to break the bank with bonus checks that are taxed at an extremely high rate.
Instead, make this aspect of the company culture more personal. Take into account each employee's interests, lifestyle and hobbies, and find ways to reward them with these personal details in mind. For example, if someone loves cooking, show appreciation with a gift certificate for cooking classes.
Conversely, you can give employees an option for how they want to be recognized with something as simple as gift cards, suggests Jason Mauser, VP of Sales at Hawk Incentives. They're ideal for satisfying a "diverse group of recipients" because "they'll appreciate the ability to make their own decision."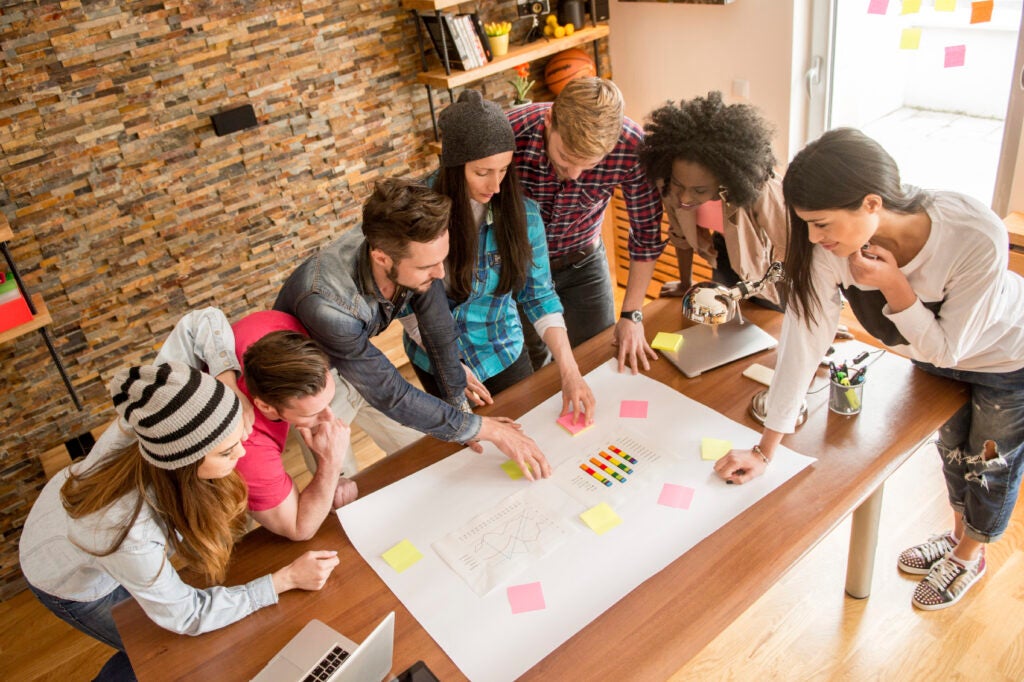 4. Observe team interactions
The strongest and most sustainable company cultures are forged on relationships and human connections. As you assess culture, analyze the dynamics between co-workers and notice how they communicate or collaborate with each other.
Do they respect one another's ideas and opinions?
Do they relate on an interpersonal level?
Do they function cohesively as a team?
Does the setting promote a free exchange of dialogue and unique perspectives?
"In a teamwork environment, people understand and believe that thinking, planning, decisions and actions are better when done cooperatively," suggests Human Resources expert Susan Heathfield in an article for The Balance.
If there aren't strong team connections, consider adding more team outings to the roster. These give employees a chance to get to know each other outside the stresses of the office, while you show appreciation for their hard work.
5. Determine attitudes from answers
The right questions will elicit the most valuable insights about your company culture.  Instead of asking directly about culture, gauge how the current climate is affecting attitudes by asking about the success and challenges of the business. If negativity is coming through in answers, you know a change is needed to steer the ship back toward calmer waters. Certain topics may also elicit the same response company-wide, which can also be telling in terms of how the organization is handling a specific issue or challenge.
Here are a few questions to try from "lessons learned" in 29 powerful questions to ask in the New Year:
What didn't go so well last year?
Were there any cringe-worthy moments?
What is the one thing your organization was worst at last year?
What did we learn from our mistakes?
What lessons can our company leverage?
What could our organization do differently over the next 12 months?
What break-through moments did we experience last year?
What is holding our company back?
What can each of us do to be more helpful to the team?
Assess your company culture regularly
The culture of your organization impacts everything from productivity and engagement to retention and growth. While there isn't a "company culture 101" blue print for every business to follow, you can assess on a regular basis to uncover the unique culture pillars of your organization. Use these tips to do exactly that, slowly creating a company culture that retains top talent and facilitates success.
If you don't regularly assess your company culture and pay attention to what your employees want, you risk facing the high cost of employee disengagement. To learn more, download our white paper, "The True Cost of Employee Disengagement."