Create a culture that means business™
Email address
We're excited to share that Achievers has been named one of the 50 Most Innovative Workplaces by The Elevated Awards. In partnership with NewCo, The Elevated Awards brings together forward-thinking and innovative companies looking to change the world. Several additional awards were given out as part of The Elevate Awards in the following categories: Best Workspace, Purpose-driven, Diversity & Inclusiveness, Professional & Personal Development, Corporate Social Responsibility, Health & Wellness, and Brand Storytelling. Achievers is proud to be recognized for its leadership in innovation and excited to continue to change the way the world works.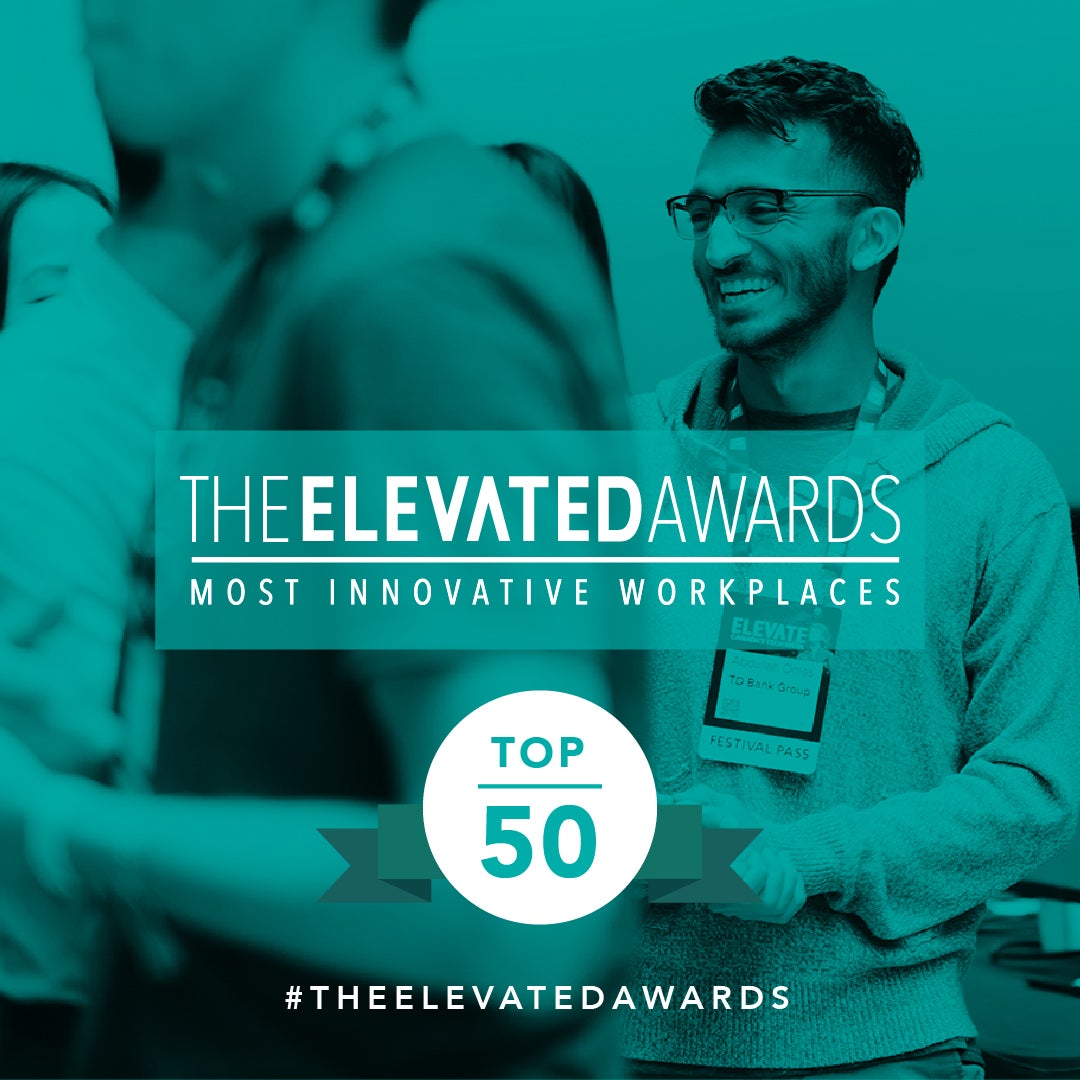 This is great news for Achievers, who also recently won two gold medals in the 2018 Brandon Hall Group Excellence in Technology Awards and three Sales and Customer Service categories at the 2018 Stevie Awards (including the Silver award for Innovation in Customer Service). Achievers Employee Success Platform delivers proven tools for organizations to align on values and strategic goals by empowering every employee as an owner of organizational culture and engagement. Built on behavioral science and real-world results from over a decade of engagement leadership, hundreds of global customers rely on Achievers' dynamic employee recognition, coaching, and continuous listening tools for their people to feel valued and heard, to drive desired behaviors, and ignite a positive organizational culture. 
Let's celebrate the most innovative workplaces
Below are some of the winners spotlighted in the 50 Most Innovative Workplaces list. Achievers is honored to be alongside highly reputable and fantastic companies, including:
GM
BMO
KPMG
Rogers
Scotiabank
Sun Life Financial
LoyaltyOne
Autodesk
Ceridian
WeWork
Wave
Turo
Winners were recently recognized at The Elevated Awards Gala on May 8th at The Design Exchange, and Achievers was excited to partake in the festivities. Brie Harvey, Sales Enablement Manager, and Kristian Gaetano, Sr. Director of Sales and Business Operations, attended The Elevated Awards Gala on Achievers' behalf to accept the 50 Most Innovative Workplaces award. Below are some fun photos from the event: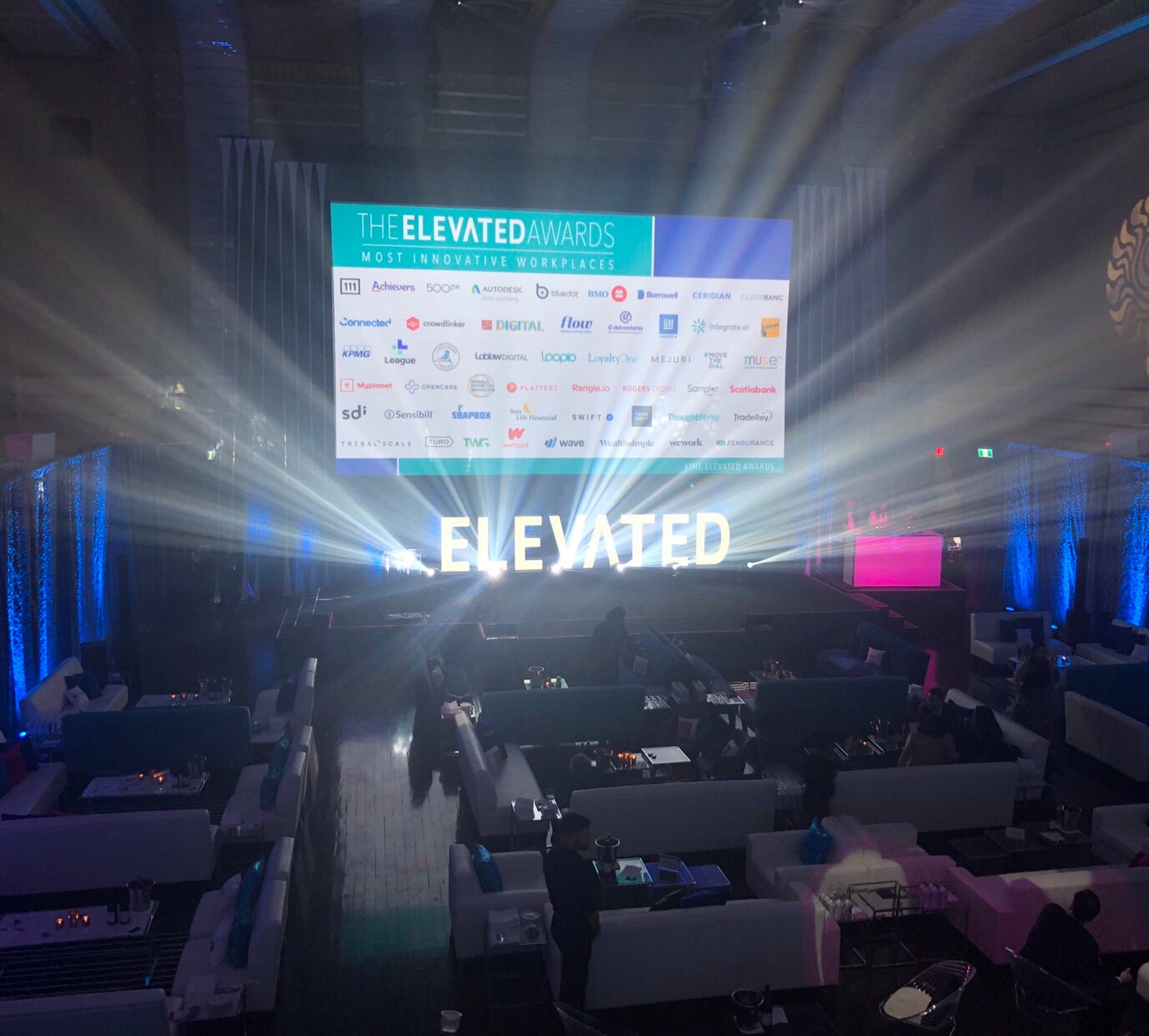 Ready for The Elevated Awards Gala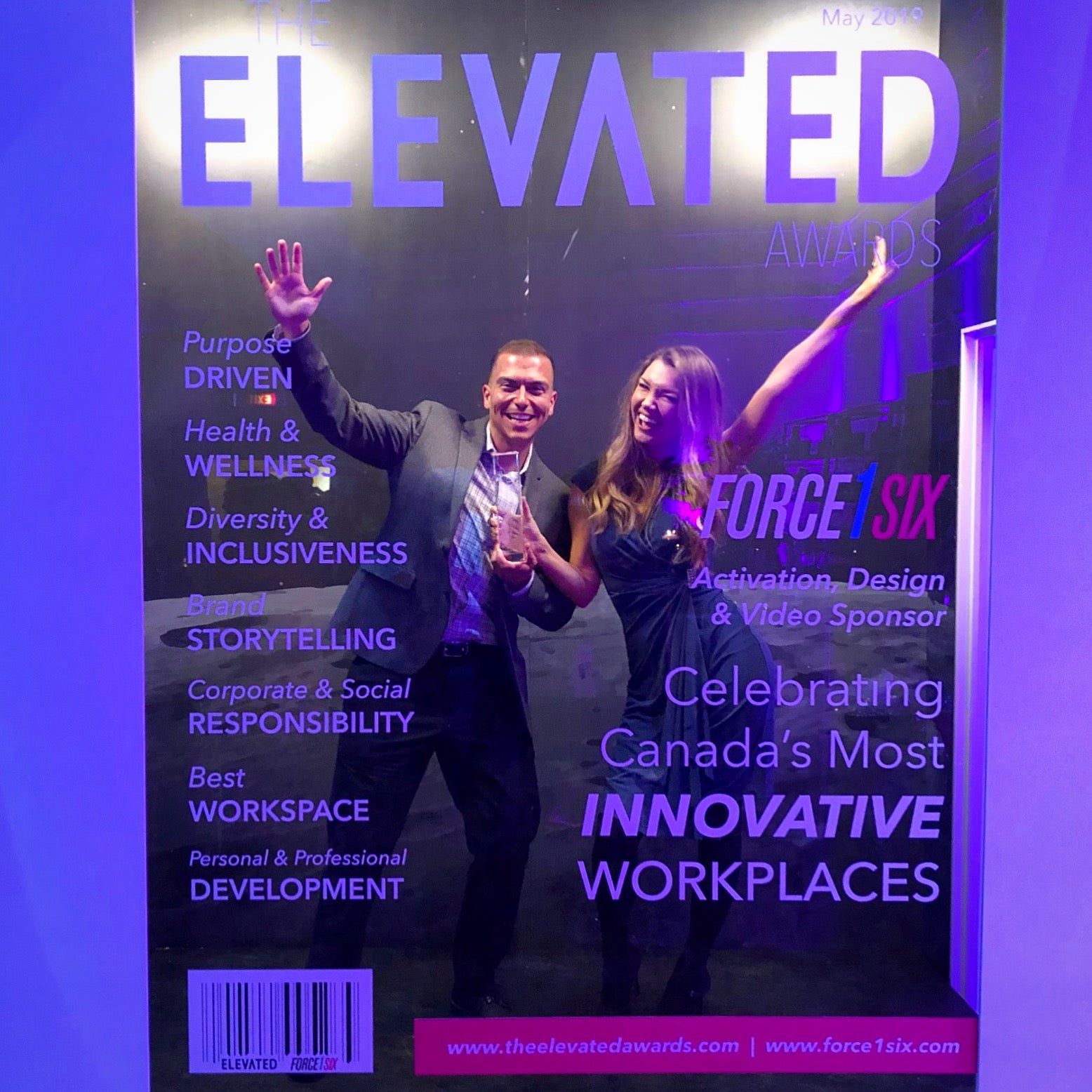 Brie and Kristian at The Elevated Awards Gala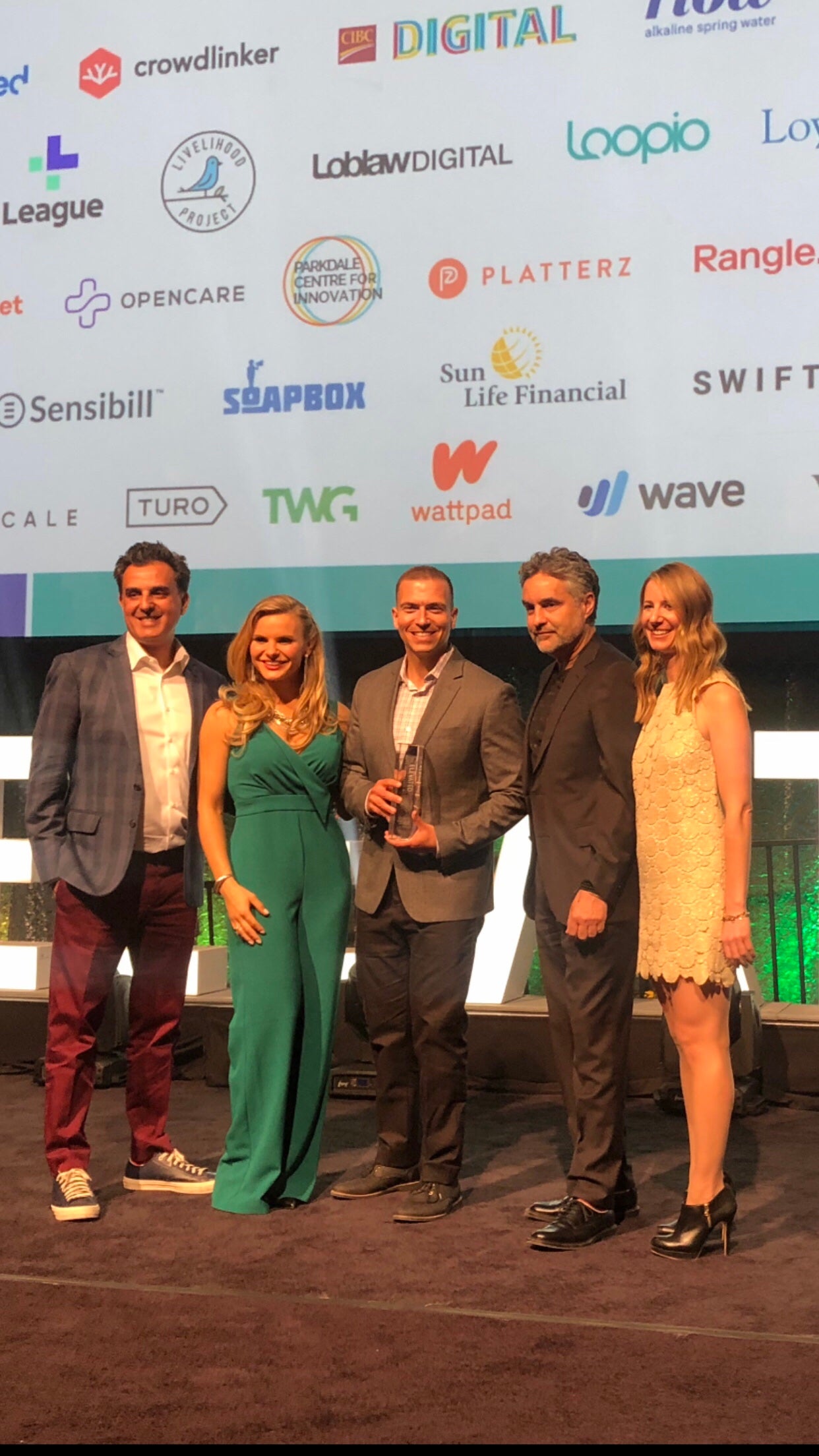 Achievers accepting the 50 Most Innovative Workplaces award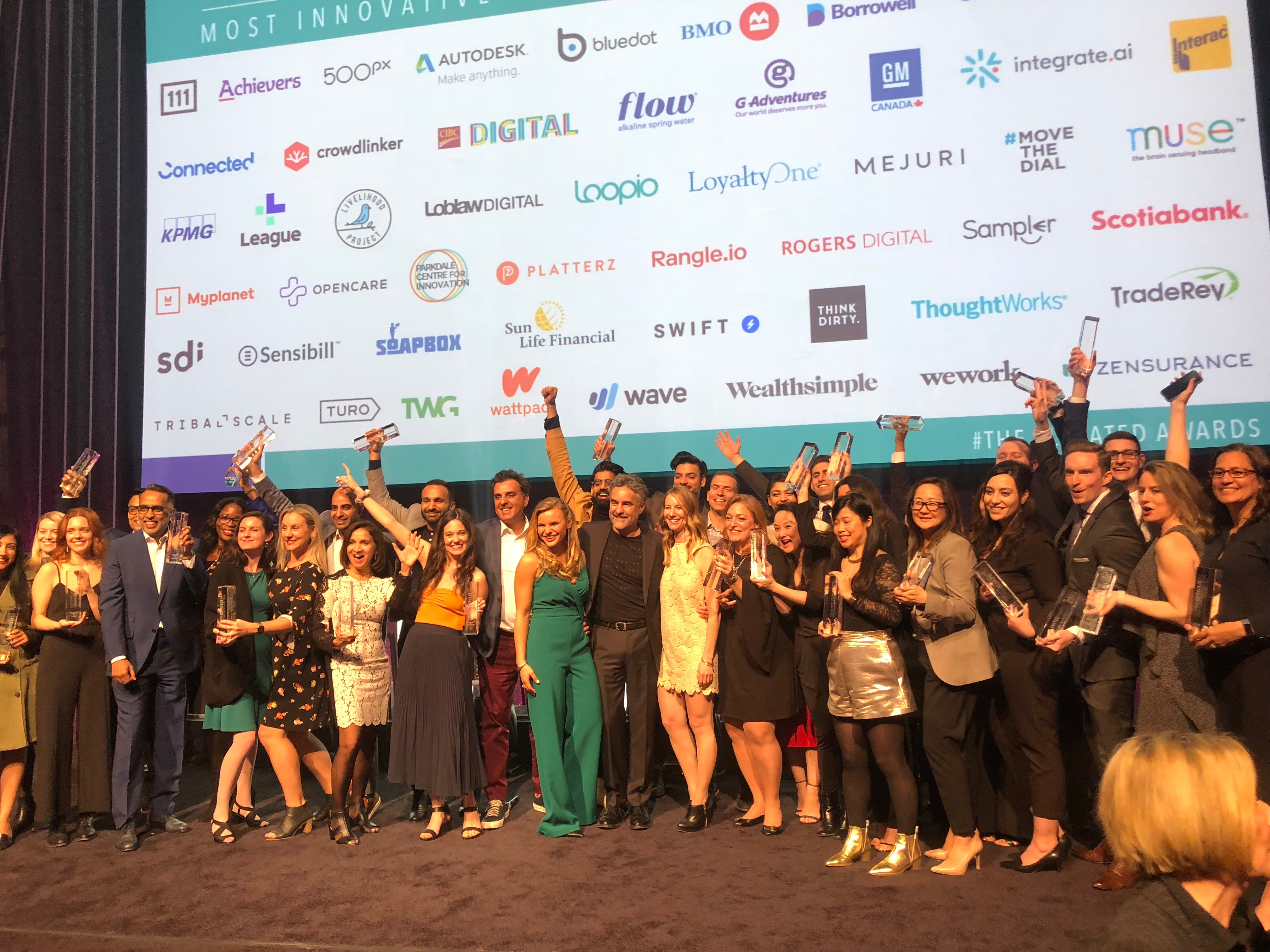 Congrats to all the winners
To learn more, check out Achievers' Awards page and sign up for a free demo of Achievers' award-winning platform.