Get engagement insights delivered to your inbox
Email address
Let's have a quiz: if you had just one skill to equip your employees with, what would that be? If your response was something like: "I want my employees to master X software," you might want to reconsider. Because a new, more shiny app could replace that software tool in less than six months from now, and your wish would have gone to waste. But what if you didn't have to pick, and you were able to develop your employees' complete skillsets instead of just one skill? This is what upskilling employees does: it builds well-equipped, agile teams that can adjust to, or even lead, change.
What is upskilling?
Companies invest in upskilling employees when they want to teach their staff additional skills. This way, employees can perform their job better while they stay up to date with all the latest trends and industry developments. They also get to fill skill gaps or even take on more senior roles within the company.
10 stats proving the value of upskilling employees
Do employers and employees find upskilling valuable? According to a recent TalentLMS survey on employee upskilling and reskilling, both organizations and employees positively view upskilling training. Below are 10 key findings from the survey that highlight the benefits of upskilling employees.
1. Improves productivity
Companies invest in upskilling so that employees can do more in less time, come up with fresh solutions and ideas, or tackle more challenging tasks. But do employees feel the same way, too?
Eight out of 10 employees say that upskilling has made them more productive. This way, they're able to contribute more to their team's successes. And companies agree. Ninety-one percent of them have seen an increase in their overall productivity because of upskilling employees. Higher productivity means better results. And better results suggest happier and more engaged employees.
2. Forms confident teams
Eighty percent of employees say that upskilling training increased their confidence at work. This is not to say that you should offer training just to make people feel better about themselves. Confident employees are more likely to speak up when they have an exciting idea. Also, they're more likely to be proactive and identify solutions before problems scale.
Building confidence is particularly important for employees who might otherwise feel unseen. For example, introverts and people from underrepresented groups (e.g. female employees, race minorities, or employees who didn't attend Ivy League schools).
3. Makes changes within the workplace easier to handle
From one employee who suddenly quits to a pandemic outbreak, unexpected events can disturb peace in the workplace. And while you can't always predict changes, you can prepare for them and adjust as they come.
Change in management is one reason why 68 percent of companies invest in upskilling employees. This could include tech-related advancements, reorganizations, new projects, and more.
Pro tip: Learn how to effectively manages changes in the workplace.
4. Allows companies to leverage new technologies
A robot takeover sounds like a scenario out of a dystopian movie. All exaggerations aside, though, tech is transforming the way we work.  And employees should never have to worry about losing their jobs because of these advancements.
Instead, they should feel empowered and reassured that they'll be able to automate manual tasks and focus on more important work. Sixty-five percent of the companies have already taken note and invested in employee upskilling due to tech advancements.
5. Helps employees master their current roles
Employees link upskilling with their present job and their future careers. Even when they learn skills on their own (i.e., during their free time, using their own resources), only 7 percent pursue training unrelated to their job.
Upskilling employees will give them the opportunities and knowledge they're looking for to grow their careers. It's important that employers include upskilling in their learning and development packages.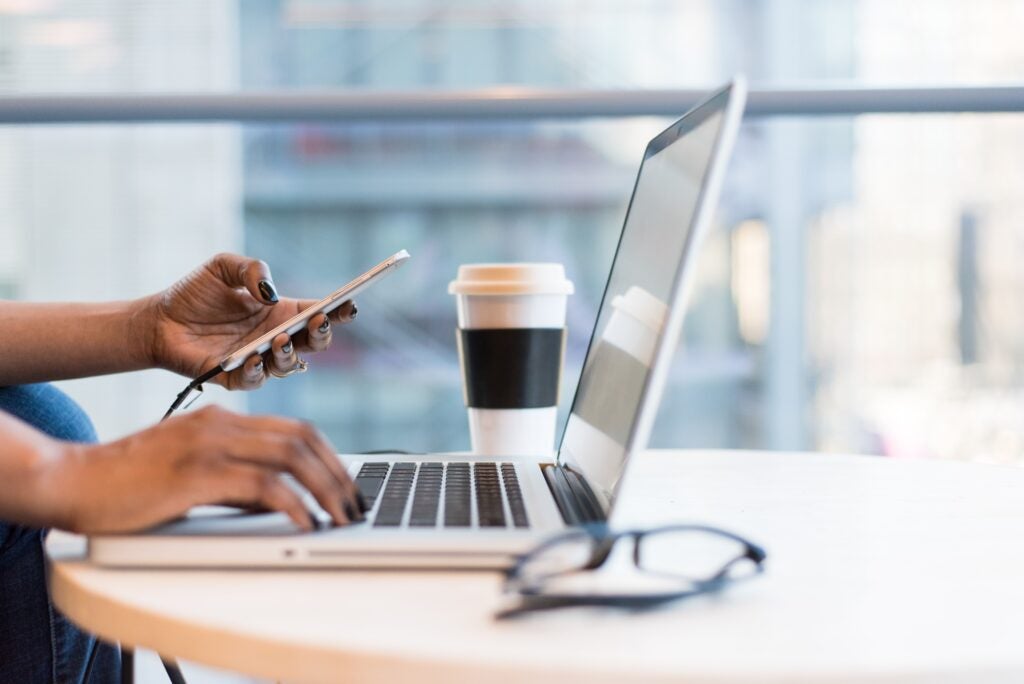 6. Develops employee soft skills
What if you had a great designer on your team who refuses to use a new sketching platform? Or, what about a high-performing salesperson who comes off too aggressive? Being able to tick off tasks is not enough; employees need to have the right soft skills.
More than half of employees (53 percent) say that they want to get training on soft skills. When asked about which types of soft skills they excel in, employees ranked communication, adaptability, and resilience among the lowest. Focusing on these areas will help your employees grow both professionally and personally.
7. Prepares your future managers
Upskilling employees is not just for new hires or less experienced professionals. Seventy-four percent of employees think their managers need reskilling and upskilling training.
Train your employees to become more effective managers, and you'll get an extra benefit: their team members will be much happier as they get guidance from skilled leaders. Management training also spreads the message that you will go the extra mile to ensure you have the right people with the right management skills in leadership roles.
8. Engages your team members
Employees have no problem leaving a company if they don't get any career development opportunities. In fact, 74 percent of employees who haven't received any reskilling or upskilling training would prefer to work for a company that provides learning opportunities.
When you you're upskilling employees, you're already one step ahead of your competitors and more likely to retain your top talent. Encourage team members to grow within your company through upskilling.
9. Boosts a sense of belonging
Do you remember Maslow's hierarchy of needs? In a business context, the sense of belonging, which is in the middle of the pyramid, translates into employees who feel part of the team and comfortable to bring their authentic selves at work.
Yet, 80 percent of employees who haven't received any reskilling or upskilling training from their employers say they've never asked to get trained. Perhaps they don't feel their voice is being heard, or worse, they know their company doesn't invest in its people.
Either way, that's a sign of disconnection from work. You can initiate a learning and development program for your teams and start by asking what their needs are. Gather employee feedback through pulse surveys to better understand what your employees want. After you gather their feedback, remember to take action quickly to show that you're listening and care about their needs.
10. Embraces the love of learning
Sixty-six percent of employees say that the joy of learning new things is the top reason why they invest in upskilling. For employees, training can be a chance to discover talents they didn't know they had. And for employers, it means they can expand their people's potential and build great things together.
Tie upskilling to desirable outcomes
When training is for the sake of training, employees get disappointed and companies lose both people and money.
Sixty-two percent of employees hoped that reskilling and upskilling training would positively affect their job level and/or salary. However, only 33 percent and 35 percent, respectively, say there's been a significant change in compensation and growth within the company.
Don't forget to tie your employee upskilling programs with desirable outcomes. Measure the results of your initiative and help employees grow within your company, whether it's through assigning more responsibilities or promoting them to a new role. Start upskilling employees to build a more productive and engaged workforce.
To learn more about upskilling employees, access Achievers' webinar, "The Importance and Development of Soft Skills in the Modern Workplace."