Live Webinar
How Telstra leveraged recognition to become a more engaged, recognised and connected workplace
Telstra's 'Appreciate' recognition and reward program is the benchmark in Australia, a key pillar in helping the telecommunications giant transition to a more agile and connected organisation.
Having invested early in recognition, Telstra have experienced the benefits and impact of recognition as an invaluable influencer in helping employees stay connected and engaged during the pandemic. The program has also served as an important tool in supporting other internal transformative projects.
Creating a culture of appreciation that engages and supports employees is no small feat. With 79% of their workforce being recognised in the three months to June 30 '22, 84,700 happy moments generated and a connection quotient on the rise- 31% of recognitions coming from across the business, how have they created such a powerful cultural asset?
To help us understand more Alex Badenoch, Group Executive Transformation, Communications & People at Telstra and person responsible for delivering Telstra's T22 transformation takes us through some of the key reasons that have helped transform Telstra into a more agile, recognised and connected workplace.
And we know the power of a connected workforce, and employee connections, have only become more important over the last 3 years. According to the recent 2022 Engagement and Retention Report from the Achievers Workforce Institute, 48% of employees reported feeling less connected with their company or colleagues since the start of the pandemic.
Join us to learn:
The impact of employee recognition at Telstra
Useful tips on enabling employee connections at your organisation to recreate those water cooler conversations and informal coffee chats that will help your employees connect, learn, grow and belong.
Speakers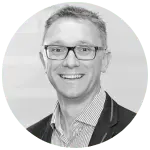 Mark Barling
Senior Sales Director APAC, Achievers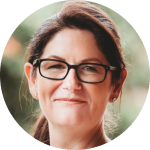 Alex Badenoch
Group Executive Transformation, Communications, and People, Telstra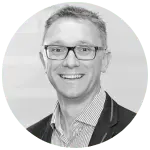 Mark Barling
Senior Sales Director APAC, Achievers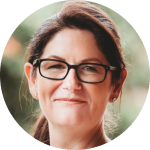 Alex Badenoch
Group Executive Transformation, Communications, and People, Telstra