Get engagement insights delivered to your inbox
Email address
As a human resources professional or manager, you're probably all-too familiar with the job-hopping ways of highly skilled employees who feel they can pick and choose the job they want. And that's reflected in the fact that more than half of all business owners feel that competition for talent is stronger than it's ever been. But there are a number of ways to attract and keep top talent, and to keep them happy and engaged while they're with you. Offering an employee recognition and rewards program has proven to be one of the most effective ways to retain highly skilled workers and to build your company's financial strength at the same time. Here's a look at why a rewards and recognition system is important, and how to choose the kinds of employee rewards that your workers really want.
Employee happiness is essential
Even if your business is centered on sophisticated equipment or software, human beings are still the essential engine that makes everything run – and a sense of emotional well-being is the primary fuel that keeps those human beings working at their peak performance level. Research shows that workers who are recognized and rewarded for their efforts feel happier in general, have better relationships with co-workers and are more open to constructive feedback. Financially, you'll see measurable returns as well: According to an Aberdeen Group study, companies with some type of formal employee engagement program see a 25-percent increase in year-over-year revenue, along with nearly triple the sales team success. And the difference in annual customer service cost was equally eye-popping: companies with formal methods for employee appreciation saw a 12.7-percent savings in customer service expenditures, whereas companies that don't have any employee recognition system in place spent 1.2 percent more for their customer service.

Why employee incentives have become more important
It's always been true that recognizing and rewarding employees for their contributions results in better performance and less employee churn, but now that millennials are flooding the workplace the levers have become more important than ever. Younger workers are often the ones with the most desirable skill-set, but in return for their services they expect employers to be appreciative of their efforts. Investopedia lays out the basic facts for managers: One-third of every U.S. worker belongs to this generation, along with half of all new immigrants who come here. The article goes on to advise, "This drastic shift in the workforce requires companies to change how they manage and reward talent. The policies and incentives that worked for past generations are no longer effective, and companies that fail to adapt may find themselves facing a shortage of talented and motivated workers."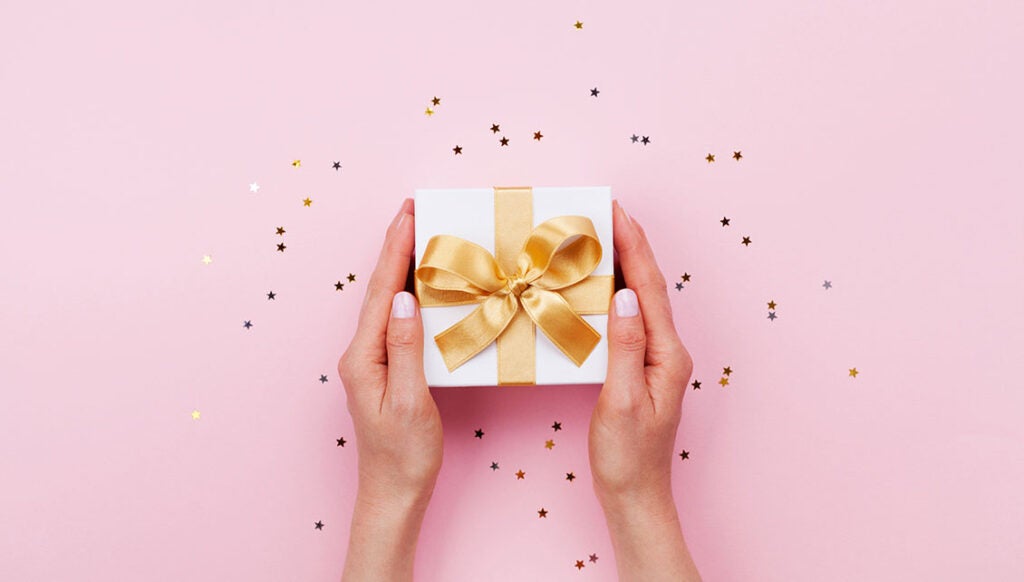 What kind of employee rewards should you offer?
Once you've made the decision to establish a formal system for recognizing and rewarding your workers, the next step is to figure out what kind of employee rewards will most effectively motivate and delight your employees. Here's a quick review of the benefits and perks that are recommended by employee recognition best practices:
1. Social recognition
Especially for the growing population of millennial employees, a social recognition platform should be your first focus. This popular type of HR technology is perfectly suited for workers who have come of age in the era of Facebook, Twitter, Snapchat, Instagram and so on. They're accustomed to immediate feedback, "likes," status updates and more, and if they're praised, they want to be able to share the event with friends. You'll build loyalty among this group of workers with shareable social acknowledgements because these employee rewards are magnified when posted on personal and professional networks.
2. Career coaching and professional development
Your employees work for many reasons besides merely earning a paycheck, and the best way to nurture their non-monetary motivations is to offer them a chance to advance in their careers. By providing the opportunity to learn new skills and embrace new challenges, you are fueling each worker's passion for their job and helping them feel more engaged in your organization's overall business success.
3. Additional flexibility
Everyone who works for you is also balancing a wide array of outside commitments and obligations. A study of employee wants found that employees are motivated to stay on board when they have more time off (57 percent) and have the ability to work remotely (55 percent). Rewarding your top performers with greater control over when and where they work is a cost-effective method of increasing employee happiness and building loyalty.
4. Gift cards and trendy items
Although pay and compensation must be competitive in order to ensure a sense of well-being among your workforce, employees today often expect more than just their baseline pay to feel truly appreciated. That's why being able to offer a wide array of employee rewards in the form of gift cards, travel and leisure, and other hot items like tablet computers or VR goggles is complimentary to any fully-fledged social recognition program. The unique benefit of offering gift cards and a full selection of items from a catalog is that each employee can choose his or her own uniquely meaningful reward, and which will make them feel more satisfied than if they just received an insignia coffee mug, plaque, or some standardized gift that you purchased for them.
Your company's financial strength depends on making sure that your employees stay engaged. Understanding some basics in human motivation can help you to be creative in finding ways to recognize your workers. New developments in HR tech also offer holistic systems for boosting worker happiness, increasing engagement and improving overall performance.
We all want to make our employees happy, so why not start by giving them what they want: an unbeatable employee rewards and recognition program in place. Learn how to make rewards and recognition an everyday event by downloading our employee recognition e-book.