See Recognition and Rewards in action, in real time
What to expect from your demo
Recognition is the #1 driver of engagement — but it doesn't end there. To move the needle on engagement you need a seamless recognition and rewards experience that integrates into your employees' daily life.
An exploratory call to understand where you are in your employee engagement journey

A demo tailored to your unique needs and program objectives, which will also include our latest reward collaboration with Vouchers from Uber for Business. Take a tour of our Reward Marketplace which features 2,500 brands with award-winning customer service, in more than 150 countries.

Actionable innovative insights to help you take the next step forward in your employee engagement journey with an understanding of what a partnership with Achievers looks like and how we fit with the needs of your workforce
Schedule your personalized Rewards demo
Tell us a bit about your organization and the best way to reach you
Strong cultures nurture
behaviors that drive greater
and more meaningful employee engagement
Redeemable items and experiences from over 2,500 top brands globally


Innovative collaborations and integrations with vendors, like Uber for Business, that evolve with the way your employees work and want to be rewarded


Dedicated team available to provide rewards fulfillment and award-winning customer service
Rewards that evolve with your workforce
Achievers Marketplace is a curated collection of global rewards that reflect the changing needs and wants of your workforce by collaborating with brands like Uber for Business offered in 10K+ cities worldwide.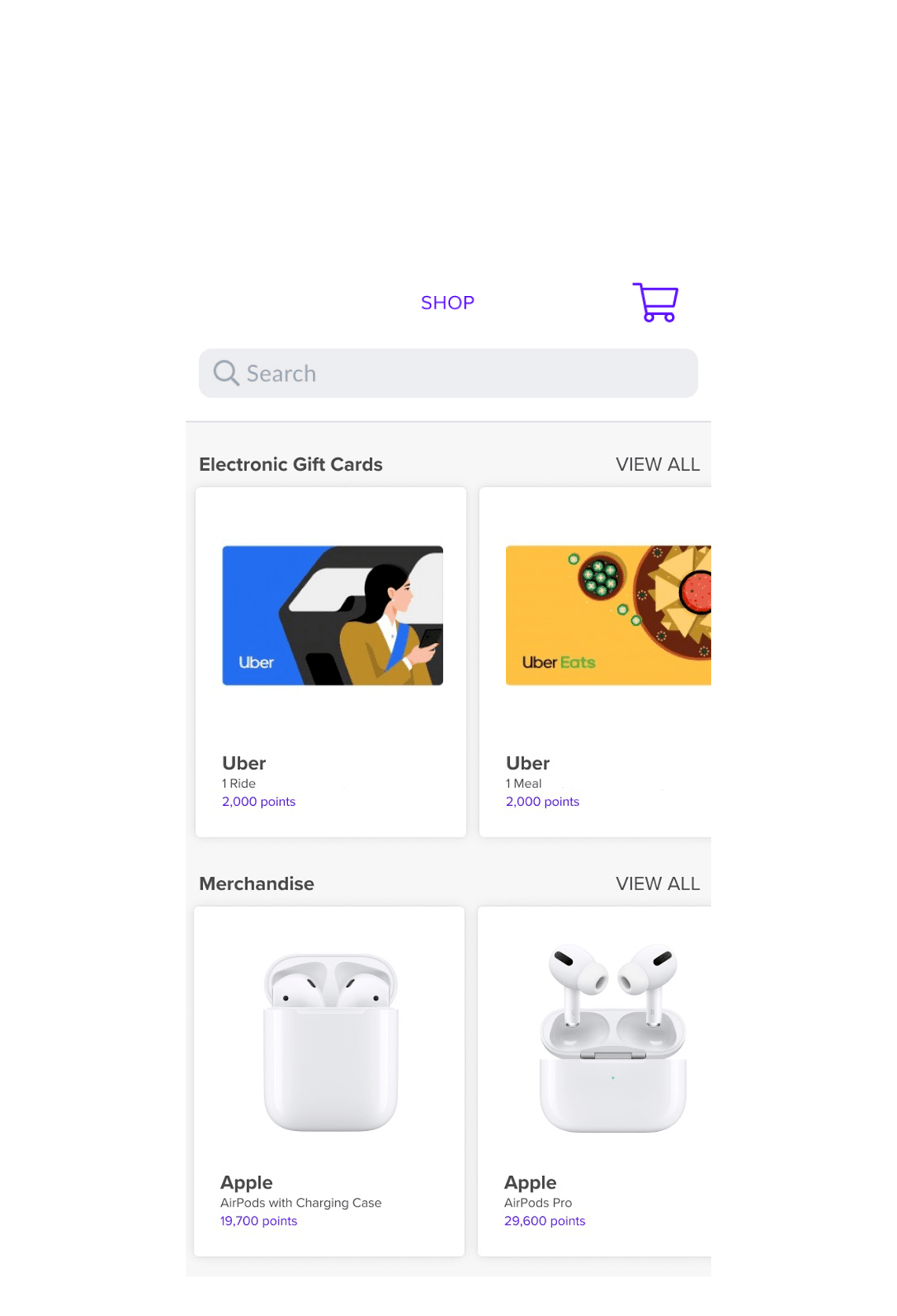 Only the best for the world's best brands
We're proud to work with clients like: