When employees feel seen, they stay
Leverage your employee recognition program to give people at work the kind of appreciation that means the most to them, at just the right time. When you get it right, you've got what it takes to make an impact on employee retention.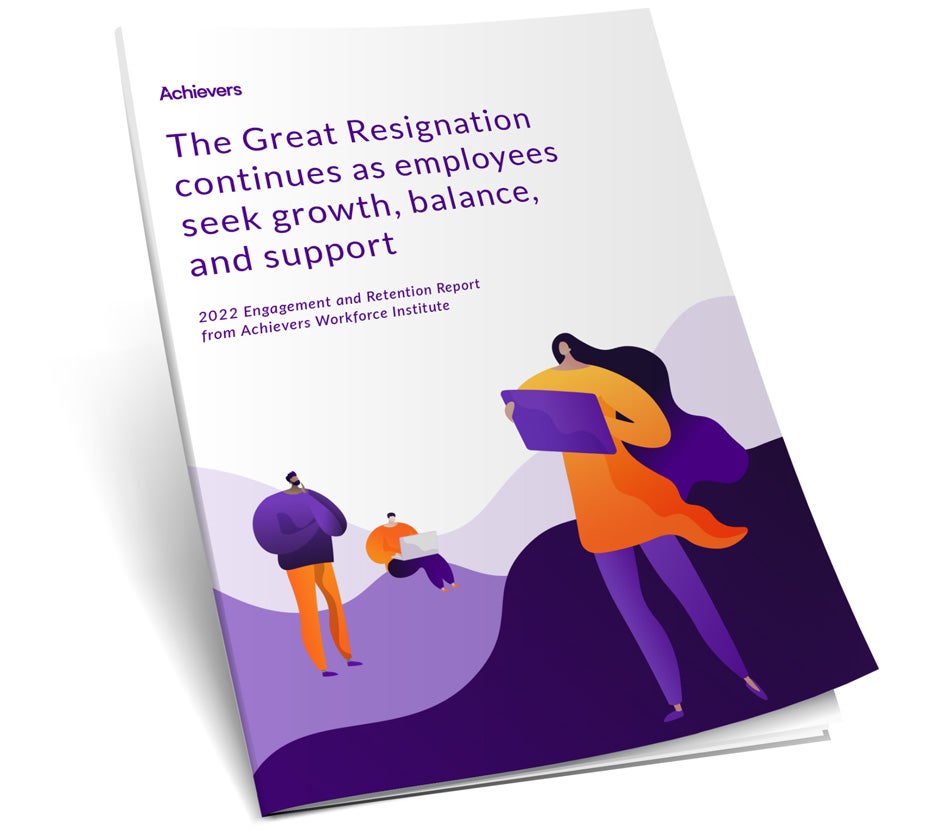 Begin the Great Recognition today
More than half of employees say they're considering a job hunt. How can you avoid the crushing loss of top talent? The answer, of course, is recognition.
Download the 2022 Engagement and Retention Report from Achievers Workforce Institute to find out how to:
Understand what makes employees want to stay, and top reasons for leaving a role
Determine the recognition levers best suited for your employees
Address the factors that make culture suffer
Avoid year two of the Great Resignation
Download Report
This is hero's work and not for the
faint of heart
The pressure to provide employees with growth opportunities and support is unprecedented. It can feel nearly impossible to know where to focus limited time and resources.
The Achievers Workforce Institute's fifth annual Engagement and Retention Report provides you with the data, tools, and recommendations to move the needle forward on recognition and retention.
52%

if(!empty($donut_percentage_caption)): ?> endif; ?>

if(!empty($donut_average_suffix_text)): ?>

endif; ?>
Of employees say they stay in a job because they feel valued and supported
What can employers do to win the hearts and minds of their people?
The number-one ask of employees was for more direct recognition from their manager. Providing at least one monthly recognition per employee, can unquestionably help to enhance feelings of inclusion and value.
— Dr. Natalie Baumgartner, Chief Workforce Scientist

Key findings from the Engagement and Retention report include:
2/3 of employees
have one foot out
the door
Culture is suffering due to
lack of communication
and connection
Employees who feel
valued and supported
will stay in their job
Employees are looking for
career growth as the main
pull factor
Labor shortages cost
employees time and effort
without additional reward
Employers still struggle to
take action on feedback
More retention and recognition insights
About Achievers
We see every day as an opportunity to build a great culture and change the way the world works — and it starts with us. At Achievers, we're leaders when it comes to employee recognition and engagement. We give employees a voice through pulse surveys, frequent check-ins, and networks that allow them to learn, grow, and contribute to our communities. In fact, it's our culture and we're proud of it.
Recognize™ Employee recognition
platform from Achievers
Better workplace culture through employee recognition and reward
Achievers Recognize delivers real-time, frequent, and meaningful recognition that drives high levels of adoption and employee engagement.
Rewards that evolve with your workforce
Achievers Marketplace is a curated collection of global rewards that reflect the changing needs and wants of your workforce by collaborating with brands like Uber for Business offered in 10K+ cities worldwide.
Book a demo
98%

if(!empty($donut_percentage_caption)): ?> endif; ?>

if(!empty($donut_average_suffix_text)): ?>

endif; ?>
Superior customer support
Implementation is just the beginning. Our Customer Success team is here to build the best program for your employees, enhance adoption, and ensure that you get the most from the platform's capabilities.
10 reasons you'll be delighted to work with Achievers
Social recognition philosophy
Global marketplace of rewards
Superior user experience design
Complete cloud experience
Easy analytics
and reporting
We're trusted by leading global brands: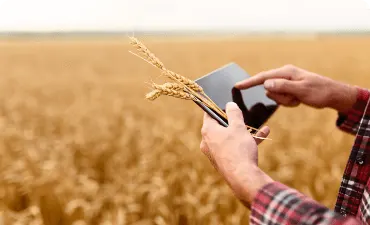 Learn how Kellogg united and engaged their international workforce with a global strategy that increased recognition frequency and standardised the employee experience.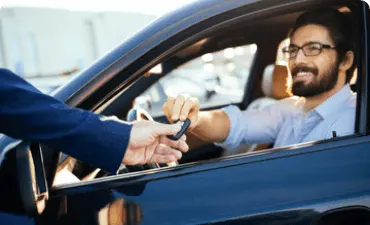 In order to impact culture and make it purposeful, General Motors (GM) –global automotive company – aligned everyone and everything they do to a unique set of company values or behaviors.
Are you ready to engage your employees?
Increase engagement with Achievers
today by scheduling a free demo.