Live Webinar
Delivering a Culture of Belonging and Connection: The Key to High Organizational Performance
Business and academic research shows that a culture of belonging and connection is one of the most powerful predictors of employee and organizational success in this new era of work.
Organizations leveraging the power of belonging and connection enjoy enhanced employee engagement, job performance, and significantly higher levels of top talent retention. Strategically fostering a workplace culture of belonging and connection goes beyond mere rhetoric; it requires integrating intentional actions and initiatives in how you do business.
Join Achievers and Contemporary Leadership Advisors for an engaging panel discussion, bringing together a variety of perspectives and tactical solutions to foster belonging and connection inside your organization.
Join us to learn:
Actionable strategies to nurture belonging and create connection inside your organization
Insights from leaders across Google, General Motors, and Wesley on shaping a culture that supports a true sense of belonging and connection
The competitive advantages tied to fostering belonging and connection across a variety of industries
Speakers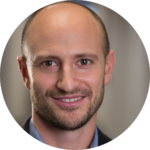 Daniel Dworkin
Organizational Development Partner, Google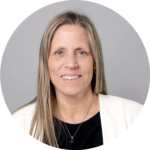 Sandra Garcia, CRP, GRP, CCP, WLCP
Global Compensation Lead – Strategic Initiatives, General Motors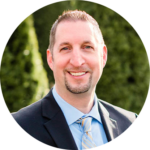 Neal Martino, SPHR, PMQ, MHRM
Vice President of Human Resources, Wesley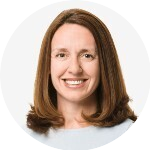 Dr. Natalie Baumgartner, PhD
Achievers Chief Workforce Scientist & CLA's Chief Research Officer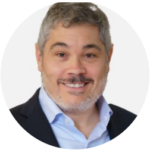 Steve Garcia, Ed.D, MBA​
Managing Partner, CLA
Daniel leads Organizational Development for Google's core product teams, including Ads, Search, and YouTube, among others. His work supports top team and organizational effectiveness, change leadership, and culture development. Daniel is also the founder of Charger Leadership, an executive coaching firm that helps leaders adapt and thrive. His writing appears in Harvard Business Review, Forbes, and Chief Executive Magazine.
Sandra (she/her/hers) is GM's Strategic Initiatives Lead within the Global Compensation team responsible for GM's global employee recognition program. Sandra has spent the last 25 years working at GM in numerous assignments in different functions until she joined the Global Compensation Center of Expertise 9 years ago. Within Global Compensation she has led several global and regional projects, one of them defining the global strategy and design of GM's new Global Recognition Program to help align culture and improve employee engagement by taking 60+ disparate recognition initiatives or programs globally and creating a single unified, global program aligned behind GM values and behaviors.
Neal Martino is Vice President of Human Resources for Wesley, a mission-driven nonprofit organization providing housing and health care services for older adults in the Puget Sound region. As a champion for the employee experience, Neal leads Wesley's people strategies which are anchored in building a strong sense of belonging. Believing the workplace is what we make of it, Neal and the human resources team recently celebrated significant gains in the annual employee engagement survey including an 83% favorability for belonging and a 20-point increase in appreciation and recognition.
Natalie serves in a dual role as both Chief Workforce Scientist at Achievers and as Partner and Chief Research Officer at Contemporary Leadership Advisors (CLA). She is an engagement and culture thought leader and evangelist, with keen insight into the depth and breadth of the employee experience and workplace belonging. Natalie has spent her career translating engagement and culture research into solutions that help organizations achieve high performance.
Steve is a Managing Partner at CLA where he works with clients at the intersection of technology and organizational effectiveness. Prior to co-founding CLA, he served on the Senior Leadership Team in AlixPartners Leadership and Organizational Effectiveness practice and was the Partner in charge of Human Capital Consulting at Philosophy IB. At Philosophy IB, Steve built the firm's first predictive people analytics applications, one of which, SYNAPP, was accepted into DreamIt Venture's selective Accelerator Program. Steve holds an M.B.A. from The University of Virginia and an Ed.D. in Adult Learning from N.C. State University where his research focused on how organizational networks affect learning, change and innovation. Steve is the author of "The End of Leadership as We Know It" released in 2023.