Live Webinar
Driving a Positive Culture: Giving Your Employees a Sense of Belonging
Creating a positive workplace culture is essential for giving your employees a sense of belonging. Employees need to feel like their work matters and that they're valued members of the team. When employees feel connected at work and as though they belong, both their performance and their commitment to the work will rise.
With the right strategies, you will be able to expand your knowledge on the various ways to foster a positive workplace culture and give your employees the connection they need.
Join us to learn:
How to create an atmosphere of mutual respect and appreciation
How to foster open communication in the workplace
How to make meaningful connections with employees
How to practice transparency in your interpersonal workplace interactions
Speakers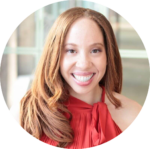 Alysha M. Campbell
Chief Executive Officer, CultureShift HR
Alysha M. Campbell is a 4x award-winning, best-selling author and a highly respected Strategic Diversity, Equity, and Inclusion Leader with a decade of experience encompassing all facets of Human Resource Management and DEI. From executing successful multi-million dollar workforce diversity and optimization projects to spearheading inclusive employee culture initiatives, Alysha has truly seen and done it all in the DEI space.
Her passion for the industry has led her to start her own HR Consultancy and Strategy agency – CultureShift HR. As Founder and Principal, Alysha uses her business acumen to help companies utilize and engage their best talent while creating purposeful, diverse, and inclusive work environments that help businesses grow and thrive.