Live Webinar
How Recognition Boosts Community: 4 Must-Know Tips
In a time of crisis, employees need to feel valued, appreciated, supported and most of all, part of a team, especially if they're working remotely. One of the most effective ways to do it is with recognition. Recognition crosses the remote divide and brings your employees together, replacing the current atmosphere of upheaval and uncertainty with an undeniable sense of safety, belonging, and connection. The human results are tangible. The business results are as well.
Join Meghan M. Biro for this timely and practical look into vital strategies for boosting community and safety with recognition — from timing to channels, metrics and messaging to newsfeeds and shares. She will map out how to turn recognition into an integral part of your workforce management strategy that drives alignment, meaning and emotional security. As we find new ways to build cohesive, dynamic work cultures no matter where we are, recognition is proving the X factor we all need.
Join us to learn:
How radical changes to the nature of working impact your employees
The four factors of effective recognition today
How to meet the increased need for community and safety in the workplace
How to find the cadence of recognitions that boosts connection and eases concerns
Speakers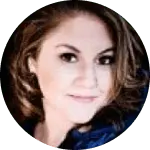 Meghan M Biro
CEO, Talent Culture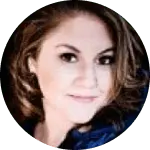 Meghan M Biro
CEO, Talent Culture
Like most people who gravitate toward HR, Meghan loves people. Early in her career, Meghan realized she was a rare people person who understood tech. As a high tech recruiter, Meghan worked with hundreds of companies, from early-stage startups to global brands like Microsoft, IBM and Google. Meghan founded TalentCulture in 2008 to lead a conversation about the future of work with her peers in HR and leadership. These days, she is consistently included in lists of top online influencers and writes about HR tech and talent management at Forbes.com, SHRM.org and a variety of other media outlets. Her career background spans recruiting, tech, marketing, branding and digital media. As an HR tech analyst, author and brand strategist, Meghan is sought after for her ideas about the future of work, is a regularly featured speaker at global business conferences, and serves on boards for leading HR and technology brands.