Live Webinar
How to Increase Retention and Productivity through Belonging at Work
Employees with a strong sense of belonging are three times more likely to be productive and committed to their jobs. The Achievers Workforce Institute (AWI) Belonging Model identifies five pillars of belonging: welcomed, known, included, supported, and connected. When workers feel all five of these factors they are three times more likely to feel at strong sense of belonging.
According to recent AWI research, 77% of HR leaders are worried about a coming recession, and the #1 concern is increasing productivity. In this panel discussion, we look at the role belonging plays in driving critical business outcomes, and talk about how you can use technology to foster a strong sense of belonging for every employee.
Join us to learn:
How companies can create a sense of belonging in the hybrid workplace
The Five Pillars: how to create a culture of belonging
Belonging in action: how companies like yours are fostering belonging for every worker
The role of technology to help develop a sense of belonging within your organization
Speakers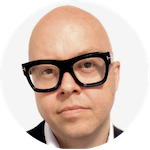 David Bator
Managing Director, Achievers Workforce Institute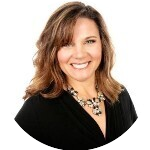 Cheryl DeSantis
Chief People and Diversity Officer, SmileDirectClub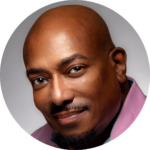 Quentin Salay
Vice President Human Resources, Comcast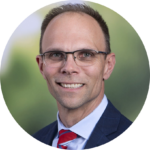 Joe Gage
Chief HR Officer, Bon Secours Mercy Health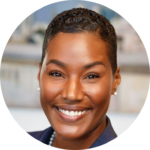 Eryn Mack Legette
Chief People Officer, TruAmerica Multifamily
David Bator thinks and writes about how work should work. David leads Achievers Workforce Institute, a strategic practice whose focus on Research, Community and Advisory empowers global executives with tactical, practical approaches to changing how the world works. David is passionate about people, and has spent the last 20 years working closely and consultatively with HR, IT and Communications leaders to build programs that position individuals, teams and companies grow.
Cheryl is Chief People Officer at SmileDirectClub, the pioneer of doctor-directed, remote clear aligner therapy. With more than 20 years of experience in strategic people and organizational development, Cheryl enables the growth of the business through its team members, striving to maintain SmileDirectClub's strong company culture through values-based leadership. Cheryl has global oversight of talent acquisition, compensation and benefits, team member relations and engagement, HR information systems, and learning and development for SmileDirectClub's business across the globe.
A recognized human resource executive known for crafting the strategic vision to achieve business goals through the investment in people. Quentin offers a unique blend of executive acumen, critical evaluation skills, and ethical leadership. Quentin raises leadership performance through transformative interactions and delivering results by aligning human resource initiatives with business goals, increased levels of employee engagement, and increased company metric performance. A graduate of the University of Maryland with a Bachelor of Science in Human Resources and Psychology, the Wharton School of Business Executive Ed, and the Darden School of Business Executive Development Programs. A certified Executive Coach with the Institute of Professional and Executive Coaches (IPEC).
JOE GAGE
Chief Human Resources Officer
BIOGRAPHY
Joe Gage is the chief human resources officer for Bon Secours Mercy Health, one of the largest health systems in the U.S. and the largest not-for-profit private health system in Ireland. He is accountable for workforce planning, organizational design, talent, rewards, well-being, and diversity and inclusion for 60,000 associates in the ministry.
Gage's career of more than 30 years is dedicated to helping people and organizations reach their full potential. Gage previously served as chief human resources officer for Mercy Health. Prior to joining the ministry, he was a vice president at Tenet and led human resources (HR), talent, recruiting and HR metrics for the 56 hospitals and 58,000 employees in hospital operations.
Dr. Eryn Mack leads TruAmerica's overall Human Resources infrastructure and Organizational Development by prioritizing and aligning business opportunities with strategic goals out of the firm's Los Angeles headquarters office. Since joining the firm in 2018, Dr. Mack has developed measurable and transformative business and operational strategy solutions that encourage a culture of excellence and empowerment throughout TruAmerica's network of offices located in Los Angeles, Newport Beach, Arlington, VA, Orlando, and Seattle. Prior to joining TruAmerica Multifamily, Dr. Mack was a Human Resource Business Partner at Automatic Data Processing (ADP) and held positions at Toys R' Us Distribution Center and the US Army.